AxleTech is now part of Meritor. The new AFE Series e-axle
Meritor acquired AxleTech to enhance its off-highway, defense and aftermarket segments Meritor recently acquired AxleTech for approximately $ 175 million in cash. With headquarters in Troy, Michigan, AxleTech is a technology company that designs, engineers and manufactures drivetrain systems and components, with a focus on off-highway applications. This acquisition aims to advance Meritor's M2022 objectives […]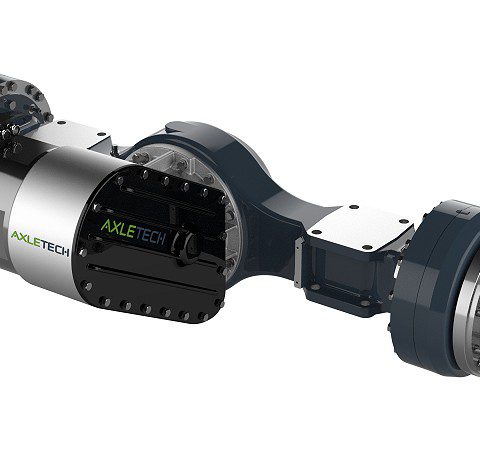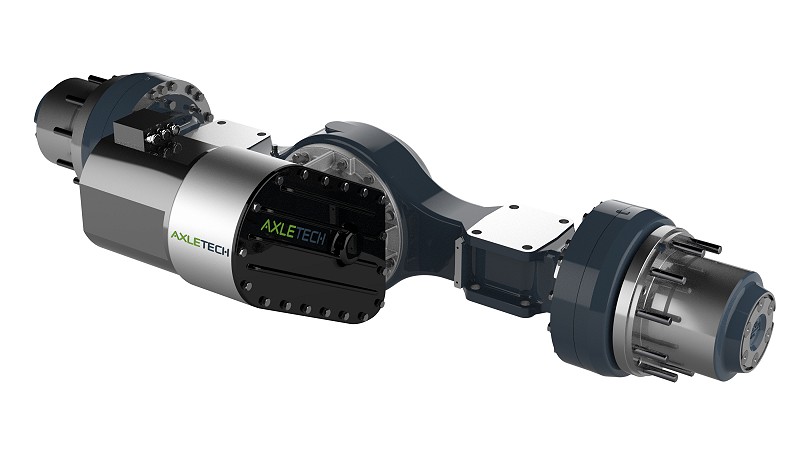 Meritor acquired AxleTech to enhance its off-highway, defense and aftermarket segments
Meritor recently acquired AxleTech for approximately $ 175 million in cash. With headquarters in Troy, Michigan, AxleTech is a technology company that designs, engineers and manufactures drivetrain systems and components, with a focus on off-highway applications.
This acquisition aims to advance Meritor's M2022 objectives to accelerate global sales and growth by leveraging the company's core competencies. The addition of AxleTech goes in favor of Meritor's growth platform. Bringing a complementary global product portfolio across the off-highway, defense, specialty and aftermarket segments.
AxleTech's incorporation brings along a full product line of independent suspensions, axles, braking solutions and drivetrain components. All aspects that will allow Meritor to amplify its global offer of products while also diversifying its own portfolio.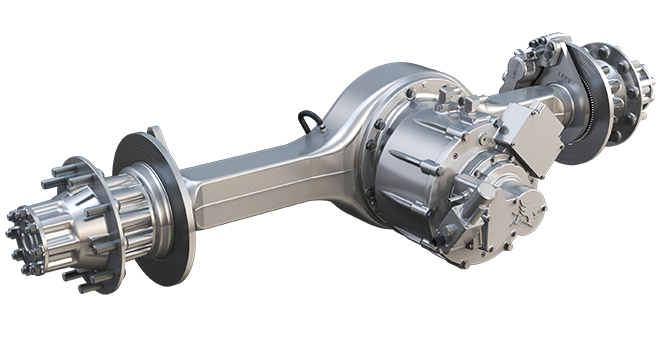 The words of the two parts
Jay Craig, Meritor's CEO and president, said: «We are happy to welcome AxleTech back to the Meritor family. The addition of AxleTech is a compelling value-creating opportunity to broaden our position in attractive, adjacent markets and advances our M2022 strategy. Meritor's technical expertise, operational excellence and proven track record will be a powerful platform to accelerate growth. Our product portfolios are highly complementary and we share a commitment to our people and customers. We look forward to realizing the full benefits of the transaction by serving as a premier supplier to our global customers and enhancing shareholder value».
Bill Gryzenia, CEO of AxleTech, added: «AxleTech has a position as a strong drivetrain solutions manufacturer in the off-highway and defense market segments. These solutions range from heavy-duty axles to new remanufacturing capabilities and electric powertrain systems for our global customer base. This is an exciting chapter for AxleTech and reflects the collective efforts of our entire team. We also believe that Meritor's deep understanding of the business and best-in-class capabilities are a natural fit to support AxleTech's next growth phase».
MERITOR'S PLANETARY AXLES AND BRAKES AT BAUMA MUNICH 2019
AxleTech also introduced AFE Series
AxleTech launched the AFE Series e-axle, a line of electric powertrain systems for off-highway and specialty applications, at last Bauma in Munich. The AFE Series electric e-axle features a new modular eCarrier system and integrates interchangeable water/glycol cooled motors and a single-speed, 2-speed or 4-speed gearbox into a system that fits existing vehicle configurations and displaces the traditional powertrain.
Bill Gryzenia, about the AFE Series, said: «The commercial vehicle industry is becoming electric faster than any other, and AxleTech is proud to lead the electrification of powertrains with this off-highway and specialty vehicle series solution. The AFE Series e-axle is designed to withstand the heavy loads, extreme demands, and potential rough terrains that vehicles such as rail car movers, lift trucks, terminal tractors, and dump trucks encounter. This, in particular, is the first of several electric powertrain solutions we are launching for the commercial vehicle industry».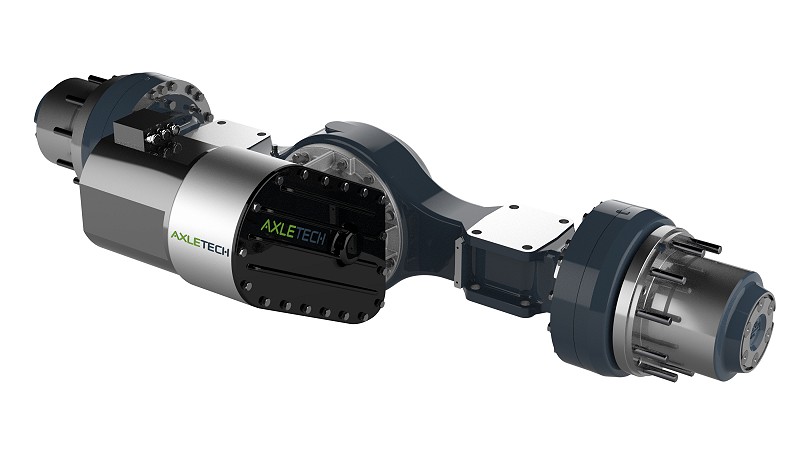 The AxleTech AFE e-axle system is compatible with full battery electric vehicles, fuel cell range extender electric vehicles, internal combustion engines or turbine generator range extenders. It has a motor continuous power of 200 kilowatts and peak motor power of 290 kilowatts. AFE e-axles can also handle regenerative braking.
The system's high torque with manageable power has the support of the eCarrier system, by using the electric motors at their optimal operating level. The new eCarrier system replaces the existing conventional carrier on many AxleTech axle models, including the 120, 145, 160, and 180 Series as well as traditional, industry-standard carriers. The AFE e-axles can also fit existing vehicle configurations and are retrofittable on all makes and models of axles.