Bicker Elektronik: new BEO-3000M power supply series
High power density for the new series of Bicker Elektronik medical power supplies German Bicker Elektronik developed the new BEO-3000M AC/DC switching power supply series. The purpose of this project is to save space out of the installation in medical devices and medical computer systems. The small (approximatively 7.6×12,7 cm) open frame power supplies work with […]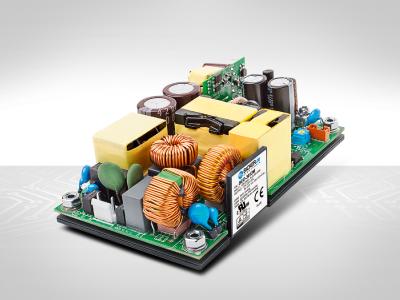 High power density for the new series of Bicker Elektronik medical power supplies
German Bicker Elektronik developed the new BEO-3000M AC/DC switching power supply series. The purpose of this project is to save space out of the installation in medical devices and medical computer systems. The small (approximatively 7.6×12,7 cm) open frame power supplies work with precisely regulated DC single output voltages of 12, 24, 36 or 48 volts. A ±5% tuning is also available, as well as a 5 V standby and a 12 V fan output.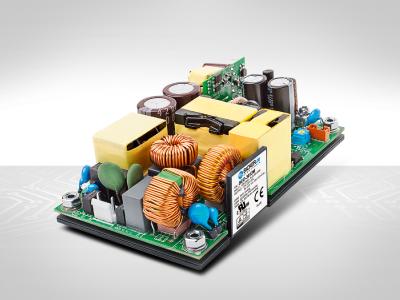 Built strong
The medical power supplies have a robust design to ensure reliability for 24/7 continuous operations. It can provide an output power of 250 watts fanless or 300 watts with 10 CFM airflow. The BEO-3000M series is also capable of working in closed systems. This is due to high efficiency (up to 94%), a standby power consumption of less than 0.3 W and an operating temperature range of -40°C to +70°C.
The medical switching power supplies feature a wide-range input (90 to 264 VAC at 47 to 63 Hz), to meet international configurations. An active PFC power factor correction is also provided. The isolation voltage between input and output (6516 VDC), allows the BEO-3000M series to comply with the medical safety standard 2xMOPP (Means Of Patient Protection). International medical safety approvals have also been achieved.
Short circuit and overtemperature protection with auto-recovery and over-voltage protection with shutdown are standard features. The BEO-3000M series comes also with a remote sense function to compensate voltage drops on the output lines to the load. No base load is required at the outputs. The BEO-3000M power supplies also have ATX-compatible PSON and PG/PowerGood signal ports to ease the operation of medical computer systems.
Bicker Elektronik means reliability
Bicker Elektronik grants a warranty of 3 years on the power supply series. In addition, suitable accessories such as, among the others, the two AC input cables X1-054 (2-pin) and CB-105-3-600 (3-pin) are also available.
Beside the power supply product, Bicker Elektronik offers comprehensive value-added services, especially for system developers. The personal on-site consultation of system developers, provided by experienced sales engineers during the design-in process plays a fundamental role.
Bicker Elektronik competently and reliably accompanies its customers throughout the entire product development process. As part of the Power+Board program, customers receive tested and perfectly matching PSU+Mainboard bundles. Industrial grade accessories for high-end computer systems represent a plus. On request, the specialists from Bicker Elektronik realize customer-specific special solutions. Moreover, they offer extensive laboratory and measuring services for complete customer systems.