Bonfiglioli and the ECGenius transmission
ECGenius, the new mechanical transmission with continuous variation During the Bauma 2019, Bonfiglioli previewed an innovative high-power continuous-shift mechanical transmission called ECGenius, specifically designed for telescopic handlers, but also suitable for other applications. The heart of ECGenius is represented by an exclusive mechanical variator (the result of over 15 years of Research and Development at […]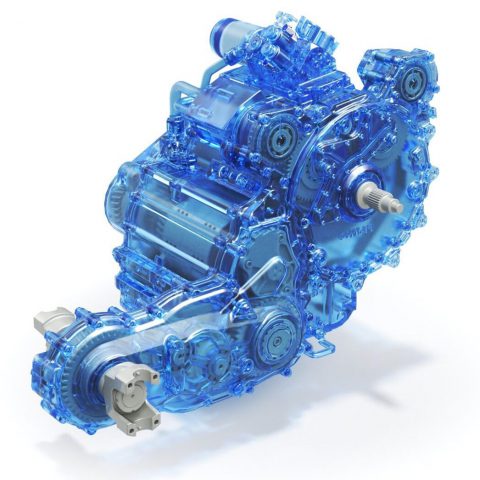 ECGenius, the new mechanical transmission with continuous variation
During the Bauma 2019, Bonfiglioli previewed an innovative high-power continuous-shift mechanical transmission called ECGenius, specifically designed for telescopic handlers, but also suitable for other applications. The heart of ECGenius is represented by an exclusive mechanical variator (the result of over 15 years of Research and Development at CVTCORP, Bonfiglioli's Canadian partner).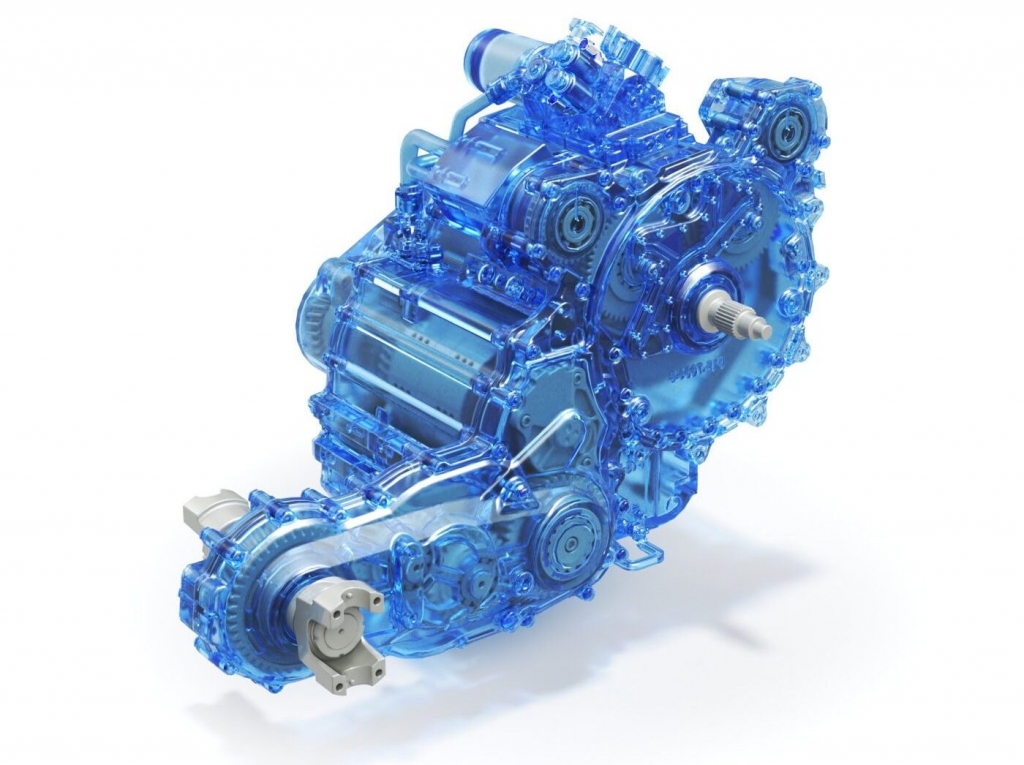 Thanks to its high efficiency, EGGenius can allow OEMs to downsize the diesel engine while ensuring high ease of use and an overall improvement in vehicle performance in the order of 20-30 percent. Torque and power are transmitted continuously through six rollers that work in the elastohydrodynamic lubrication regime, which prevents the contact between metal and metal, ensuring correct torque transfer without slippage.
BONFIGLIOLI'S STRATEGY FROM BAUMA 2019
The plan is: high efficiency with maximum reliability
As stated by the Bonfiglioli engineers responsible for the project, thanks to its technical characteristics, ECGenius can represent the most reliable continuously variable transmission on the market. The robust design has been designed to withstand the strong stresses typical of agricultural and earth-moving applications, while the precise and stable control system is not affected by load variations.
The algorithm of the transmission control unit (TCU) uses engine and transmission data to ensure maximum vehicle efficiency and overall system optimization. The software is easy to integrate and can include special operating modes for specific applications, ensuring maximum operation. Worth mentioning also the high level of customization that offers high flexibility of adaptation to the different application and geographical requirements.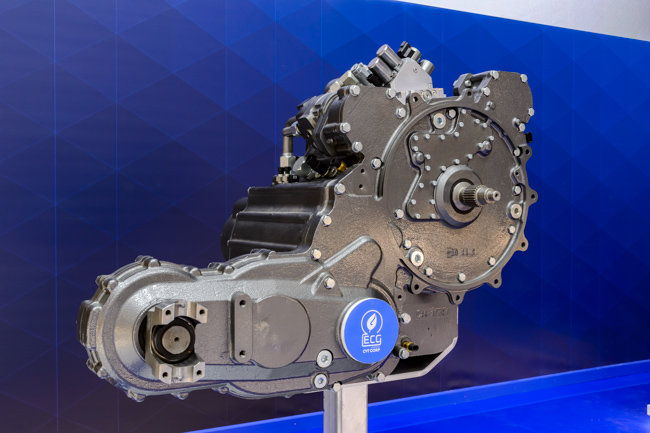 The architecture of the mechanical variator guarantees a fluid and seamless change through an infinite number of feed rates, as well as allowing the engine to always work at its optimal operating point, which translates into greater efficiency and reduced consumption of fuel. In addition, the innovative design of the transmission with clutch system control reduces the number of mechanical components and, consequently, also the mechanical and viscous losses.