Bucher Hydraulics safety valves
Bucher Hydraulics means safety The construction and earthmoving machinery industry are two of the main application areas for Bucher Hydraulics safety valves. Experience, innovation, and loyalty are the topics that the range of products offered by Bucher Hydraulics share. Production ranges from standard safety valves to those that additionally offer energy regeneration. In the field […]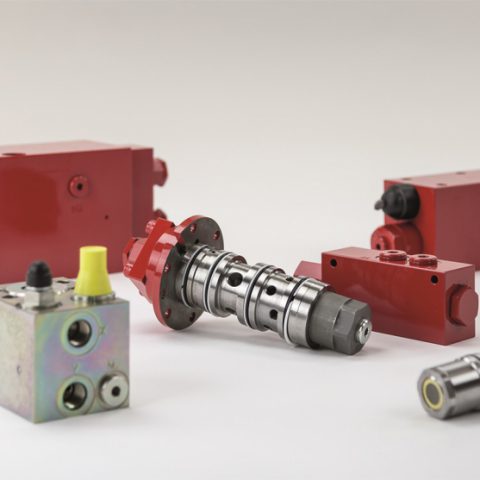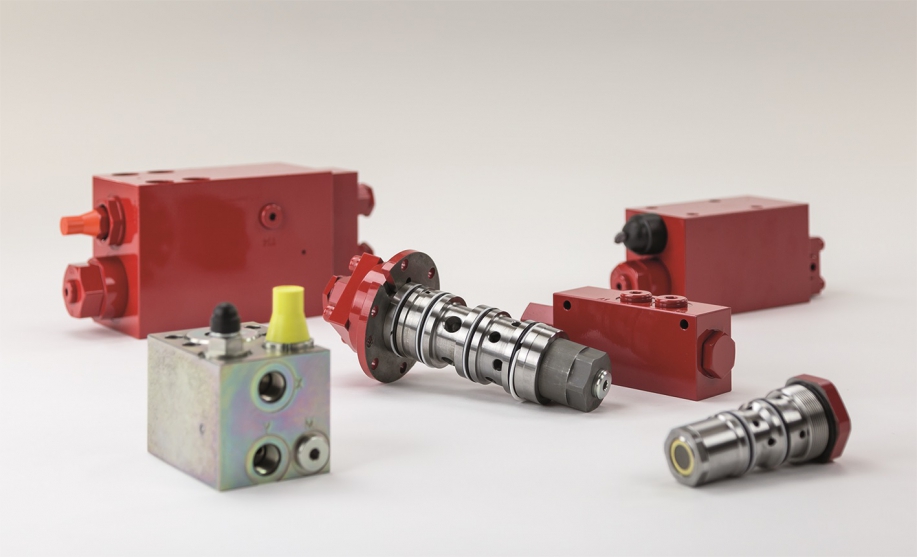 Bucher Hydraulics means safety
The construction and earthmoving machinery industry are two of the main application areas for Bucher Hydraulics safety valves. Experience, innovation, and loyalty are the topics that the range of products offered by Bucher Hydraulics share. Production ranges from standard safety valves to those that additionally offer energy regeneration.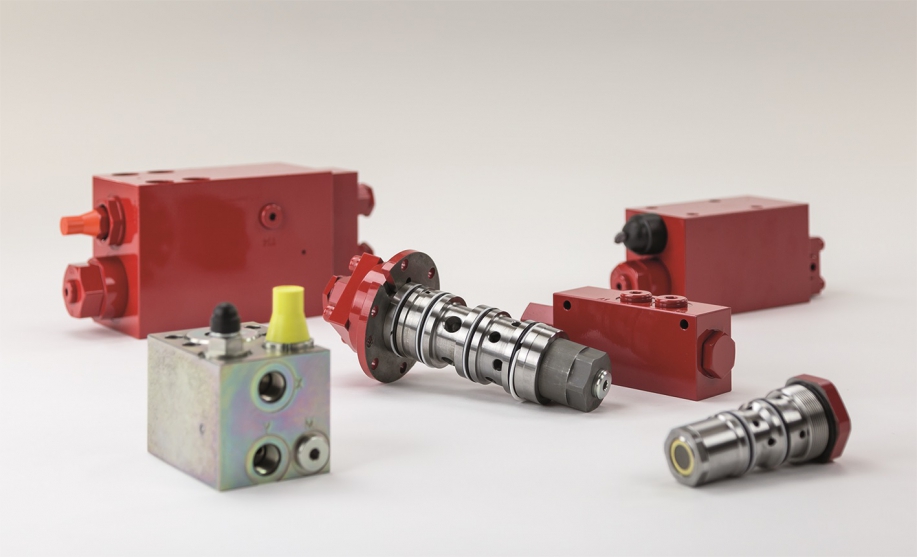 In the field of mobile applications, the global market requires high levels of security and functionality, without having to renounce to a compact design. Whether it is a mobile crane or an excavator, safety valves play a key role. Loyalty is rhyming with collaboration. In fact, Bucher Hydraulics implements and customizes products on the base of customers' feedbacks. With the introduction of stricter exhaust emission regulations, this has led to the strategy of integrating energy regeneration into safety valves.
Energy regeneration and optimization
The Cindy-Reg series (where "reg" stands for regeneration) expresses precisely this philosophy of development. The resulting energy savings, thanks to the efficiency of the safety circuit, is around 25%. The valve controls the load over the entire speed range, so its functionality extends beyond that of the conventional excavator tube rupture valve.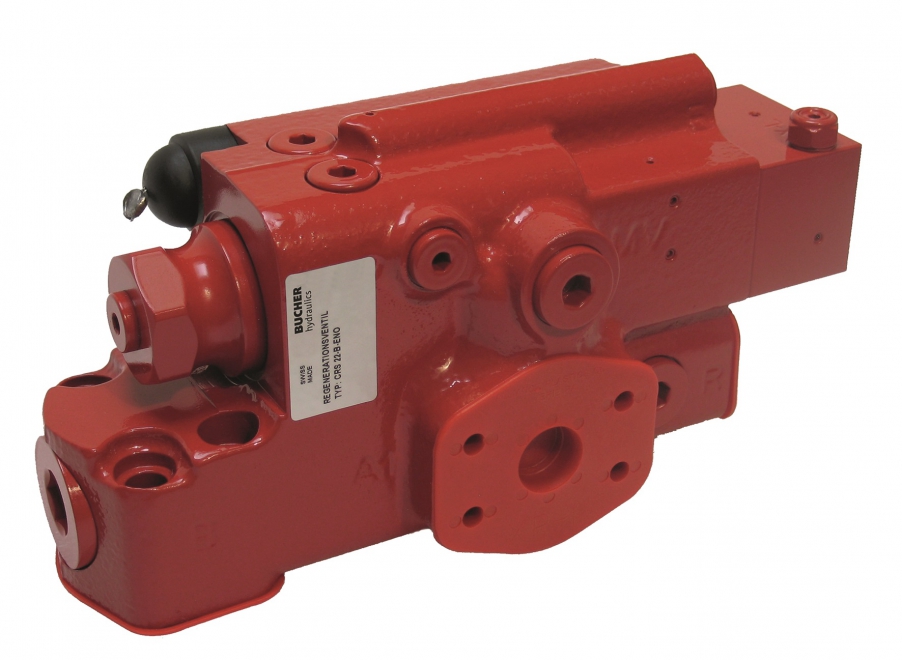 The main difference from the previous series is that the new one doesn't need additional energy source to retract the cylinder. Intelligent regeneration allows direct injection of part of the oil flow to the opposite side of the cylinder. Once the volume is filled, the excess oil flow is directed to the tank without significant backpressure. The pump flow request decreases, thus becoming available for other functions.
It is also possible to incorporate a preload to stabilize the system in case of oscillations. In addition to the zero-loss and quick-run pressure limiting control group functions, the safety valve includes an integrated balancing valve for tandem applications. Overall, the Cindy-Reg solution proves to be advantageous in terms of total cost of ownership.
For all applications
The company's product range includes five different types of safety valves. Basic tube rupture valves, and excavator tube rupture valves. But also load control valves, spring-counterbalanced ones, and travel-brake valves. All Bucher Hydraulics safety valves are suitable for installation in safety systems in accordance with DIN EN ISO 13849-2.