Carraro Financial Statements
The Carraro Shareholders' Meeting approved the 2019 Financial Statements. Carraro Drive Tech has certainly broad financial shoulders and the presence in the driveline of agricultural machinery proves its realibilty and the appeal with off-road machinery. Reason, among others, that allows the company in Campodarsego, Padua (North eastern Italy), to remain competitive and proactive even in the […]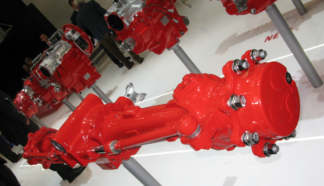 The Carraro Shareholders' Meeting approved the 2019 Financial Statements. Carraro Drive Tech has certainly broad financial shoulders and the presence in the driveline of agricultural machinery proves its realibilty and the appeal with off-road machinery. Reason, among others, that allows the company in Campodarsego, Padua (North eastern Italy), to remain competitive and proactive even in the face of the arch-knowledgeable domino effect of the lockdown.

 Carraro Financial Statements: 2019 consolidated turnover at 548.8 mln €
 "2019 consolidated turnover at 548.8 mln €" says an official from Carraro. "In 2019, investments of 23.9 million Euros were made for the purchase of machinery and the maintenance of efficiency and modernisation of the plant and equipment in the various plants. The drop compared to the previous year was due to the fact that 2018 had been a year that saw significant investment (relating to industrial expansion in SIAP, Carraro India and Carraro Spa in Campodarsego). Research and innovation expenses in 2019 amounted to 22.6 million Euros, 4.1% of turnover (compared to 22.4 million Euros in 2018, 3.59 % of turnover)". 
«The financial year that's just ended vindicated the choices we took in the ones before it to optimise our structure and keep profits high in all market conditions,» says Enrico Carraro, Chairman. «Even with a drop in volumes, the year 2019 saw a good result in terms of both margins and net profit.»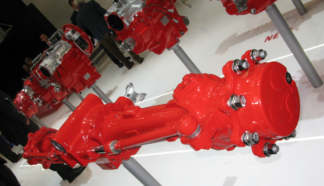 Enrico Carraro, Chairman statements
He adds, «As for the situation regarding the global spread of Covid-19, we've stopped some of our production for the moment, as have many of our partners. But we're working, often hand in hand with our customers and suppliers, to restart as soon as possible, obviously in the utmost safety. 2020 was shaping up to be a great year for our Group, with some markets showing strong growth and a range of new products coming in. Now things have changed. But faced with the big impact of Covid-19 on both the global economy and on our work, we know that our sectors, agriculture and infrastructure, are crucial to mankind. This is something very positive that, despite the big reduction in sales in the first period, bodes well for a restart as early as the second half of the year.»