Dana Spicer Electrified e-Axle, e-Gearbox and TE50 powershift transmission
Dana's new solutions: Spicer Electrified e-Axle and e-Gearbox Dana recently introduced two new electric drivetrain solutions for off-highway vehicles, including the e-Axle and e-Gearbox. These technologies enable electrified propulsion by leveraging the company's portfolio of motors, inverters, and controls. Aziz Aghili, president of Dana off-highway drive and motion technologies, said: «Vehicle manufacturers in mining, construction, […]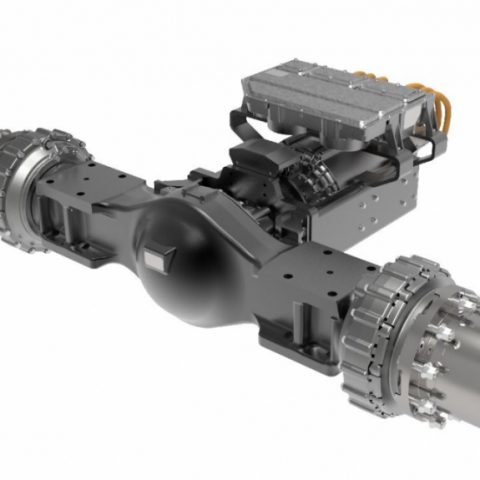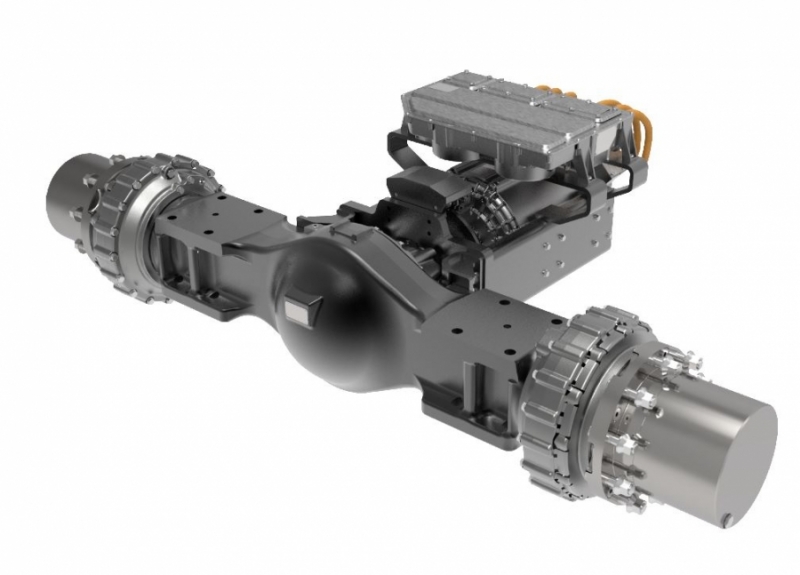 Dana's new solutions: Spicer Electrified e-Axle and e-Gearbox
Dana recently introduced two new electric drivetrain solutions for off-highway vehicles, including the e-Axle and e-Gearbox. These technologies enable electrified propulsion by leveraging the company's portfolio of motors, inverters, and controls.
Aziz Aghili, president of Dana off-highway drive and motion technologies, said: «Vehicle manufacturers in mining, construction, and other off-highway markets are efficiently transitioning toward electrification, while retaining a large portion of their products in traditional technologies. Dana has positioned the company to be energy-source agnostic to support our customers across drivetrain configurations, including electrodynamic components that accelerate the adoption of electrification through the introduction of technologies specifically selected to meet the needs of current vehicle architectures».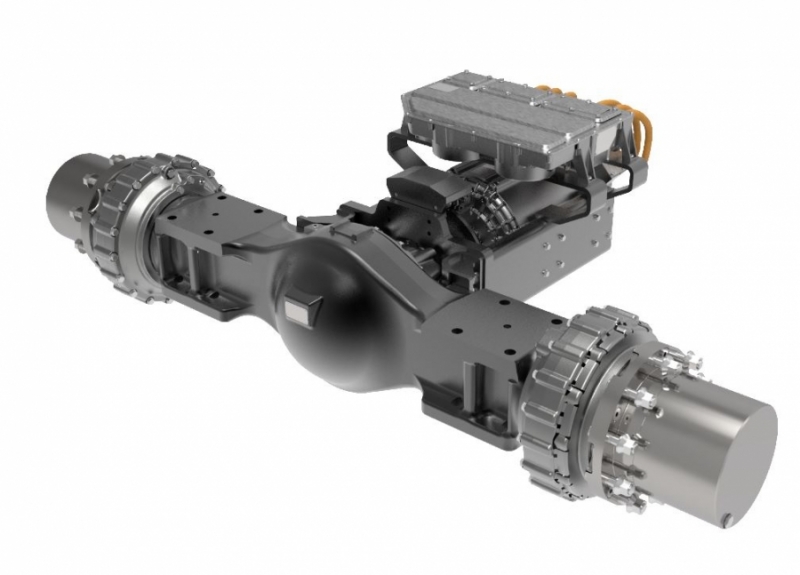 e-Axle at the service of large heavy-duty vehicles
The Spicer Electrified e-Axle combines Dana's heavy axle design with a high-efficiency TM4 Sumo HP motor/generator and inverter combination for medium-sized mining trucks, medium-sized load haul dumpers, and large lift trucks.
Supplying 139 kW of continuous power and 193 kW at peak power, the TM4 motor/generator and inverter join together at the center housing of the axle. So to provide the right torque and efficiency within the usual space of an internal-combustion engine and transmission.
DANA COMPLETED THE ACQUISITION OF DRIVE SYSTEMS FROM OERLIKON
e-Gearbox at the service of compact equipment
The Spicer Electrified e-Gearbox features a compact design that manages high input speeds and accommodates the installation of an electric motor. It offers a highly engineered interface for connecting cost-effective motors used in electrification with conventional Spicer hydrostatic transmissions.
Its plug-and-play design also combines Dana's TM4 and SME electric motors with Spicer hydrostatic transmissions for small- and medium-sized wheel loaders up to 10 tonnes and telehandlers with lift capacities up to 6.8 tonnes. The e-Gearbox will be available for customer testing in the second half of 2019.
Dana's new solutions: TE50 powershift transmission for large underground mining and construction vehicles
The TE50 powershift transmission mainly focuses on large load haul dumpers, trucks for underground mining and wheel loaders. The targets are vehicles from 400 to 600 kW. The TE50 transmission is able to offer improved fuel efficiency, smoother shifting, more precise vehicle handling, and optimal braking. Moreover, the transmission will launch with vehicle manufacturers in the second half of 2019.
Aziz Aghili, on this particular matter, said: «As the market for mining and construction vehicles moves toward larger vehicles, demand is growing for advanced technologies that support greater productivity without sacrificing precise handling. The Spicer TE50 transmission delivers a robust solution that meets the performance requirements of heavy-duty, high-power applications that operate under some of the most challenging conditions in the world».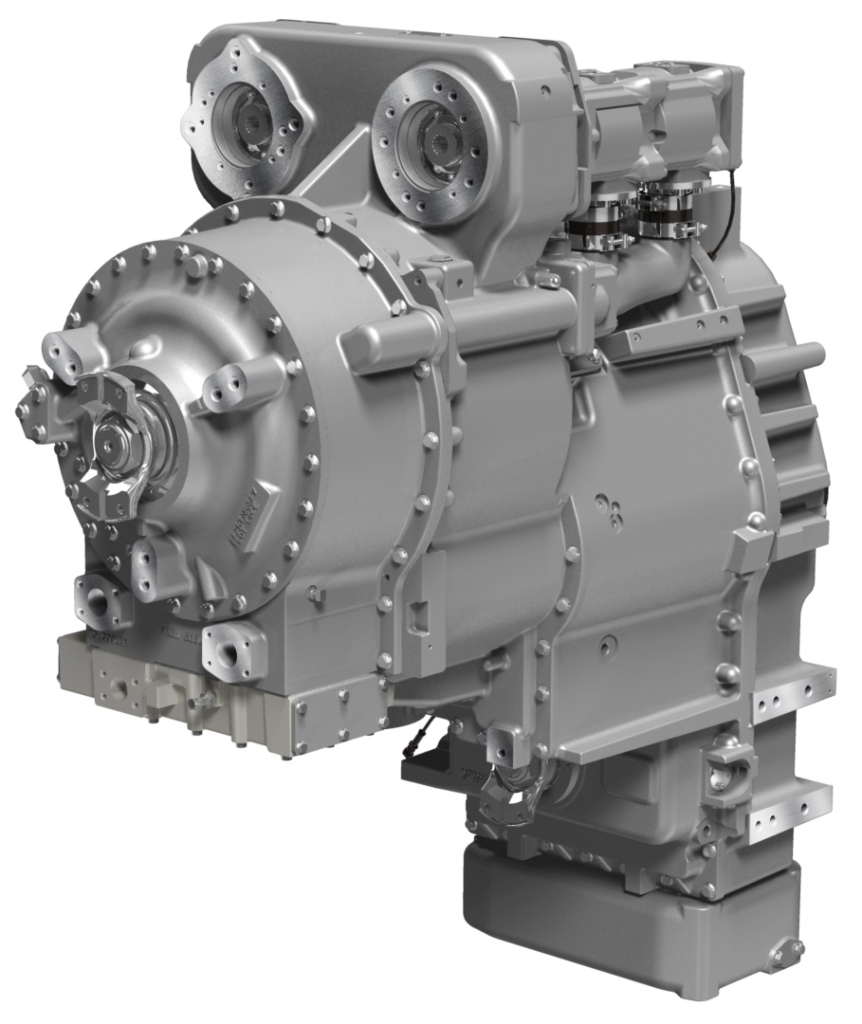 The TE50 fits within current vehicle design envelopes and it comes with a four- or eight-speed gearbox that provides optimal shifting ratios. It is also available with automatic lockup, which improves fuel efficiency by enabling direct drive even at low speeds. An integrated, automatic retarder also reduces brake wear and enables smoother, quieter braking. Dana's new transmission comes also with three heavy-duty, auxiliary pump drives.
Dana's new solutions at Bauma
Dana will present its selection of electric propulsion solutions for the construction and mining industries, together with the new Spicer TE50 transmission at Bauma.