Danfoss at Agritechnica 2023
Danfoss ' Editron division unveiled at Agritechnica 2023 ED3 onboard charger and LCL1200/1700 electric filter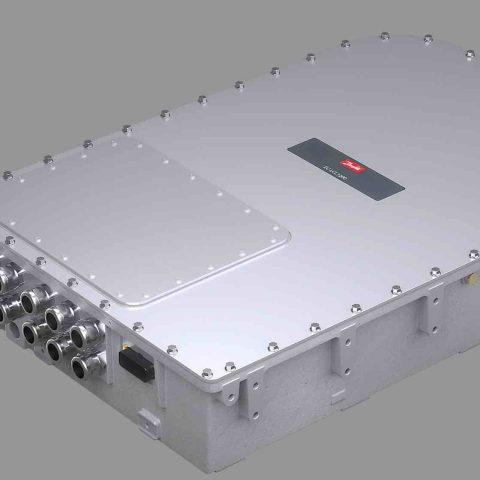 Danfoss Power Solutions' Editron division blessed to attend Agritechnica 2023 by launching two new electrification products. The game-changing products will increase value for OEMs in the on- and off-highway industries and quicken the pace of heavy-duty electrification.
Danfoss brought onboard charger @ 2023′ Agritechnica edition
The Editron division will bring its ED3 onboard charger with electric power take-off functionality to the open market. Previously only available to Volvo Trucks, a product standardization project is underway as the exclusivity period has ended. Danfoss expects prototypes to be available in 2024, with serial production to follow. Initially designed for on-highway applications, the ED3 offers fast, easy access to charging power. The product will deliver 43 kW of charging power, the highest AC charging power available on today's market, according to the Danes company. This power will allow heavy-duty electric vehicles to be charged overnight using readily available AC power outlets, facilitating quick deployment while minimizing charging infrastructure costs for customers.
The high-power AC and DC electric power take-off offered by the ED3 will also simplify integration​ for OEMs. The product pulls DC power directly from its main high-voltage battery to support up to 44 kW of power. It can also convert power drawn from the battery to AC in a single- or three-phase electrical supply to deliver up to 43.6 kilovolt-amperes. These features mean the ED3 can support any electric power take-off function for most auxiliary functions.
Electric filter
The second product Danfoss' Editron division has launched at Agritechnica is the LCL1200/1700 electric filter. Specifically designed for off-highway applications, the filter is an accompanying component for the EC-C1700 electric converter the company released earlier in 2023. The LCL1200/1700 filter acts as an active front end to convert energy from AC to DC grid or as a grid filter in generator applications. The LCL filter offers easy installation and design flexibility to OEMs. When combined, the LCL1200/1700 filter and EC-C1700 converter will meet market demand for smaller, more sophisticated electric converters and enable easy access to full power grid connection. The Editron division's portfolio of filters and converters now includes 500 volts AC and 690 volts AC variants. Launching the new models will boost the company's portfolio to facilitate system integration and compatibility between components for customers. Additionally, the products have state-of-the-art electric and communication interfaces, reliable commissioning, and a service tool for application-specific adjustments required during installation or ongoing troubleshooting.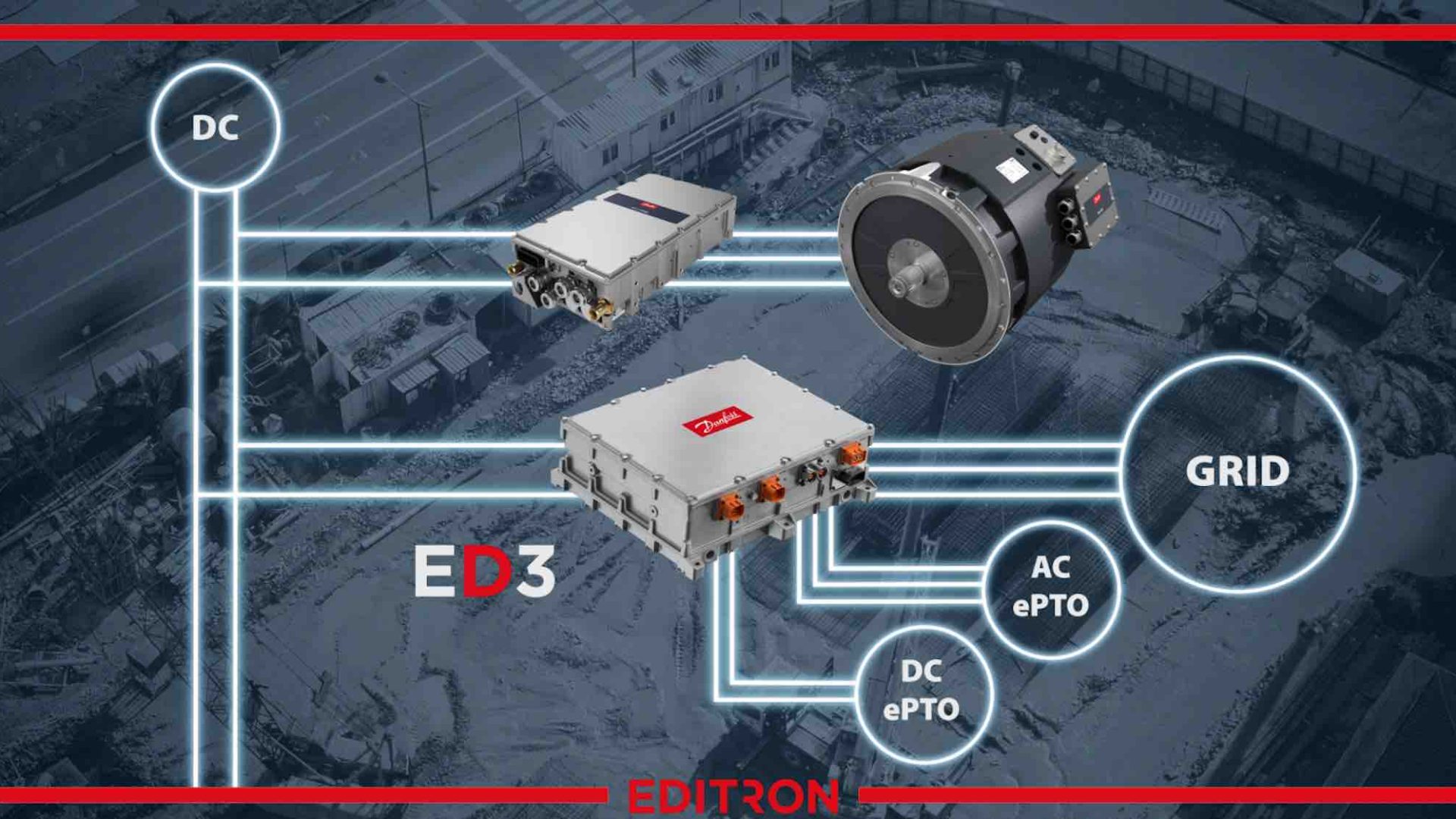 Kimmo Rauma, Editron vice president
Commenting on the company's latest product launches, Kimmo Rauma, vice president, Editron division, Danfoss Power Solutions, said: "Launching these new products means that our Editron division now has one of the market's largest, most sophisticated electrification product portfolios. Our game-changer ED3 onboard charger will provide our customers with industry-leading AC charging power. Rapid AC charging is necessary to eliminate range anxiety for commercial vehicles undertaking deliveries on variable routes and for machines at construction sites without access to DC charging. Our new product portfolio is market-leading, bringing industrial electrification benefits to mobile applications."