Electrification as a challenge: Dell'Orto at Eicma 2019
Dell'Orto, a company which has been working in the field of engines since 1933, was at Eicma 2019 with a booth where interested visitors had the opportunity to see the full range of electronic fuel injection components and systems for motorbike engines. In particular, the new Monnalisa electronic control unit, which completes the ECU range, has […]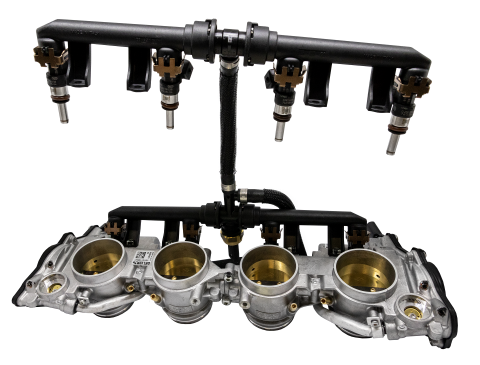 Dell'Orto, a company which has been working in the field of engines since 1933, was at Eicma 2019 with a booth where interested visitors had the opportunity to see the full range of electronic fuel injection components and systems for motorbike engines.
In particular, the new Monnalisa electronic control unit, which completes the ECU range, has been designed to meet the requirements of the next years and the euro 5 and BS6 regulations that will enter into force in 2020. The latest development includes the traction control, the start-and-stop and the OBD2 advanced on-board diagnostics. The ECUs support single- and two-cylinder engines, 2- and 4-stroke, with air or liquid cooling.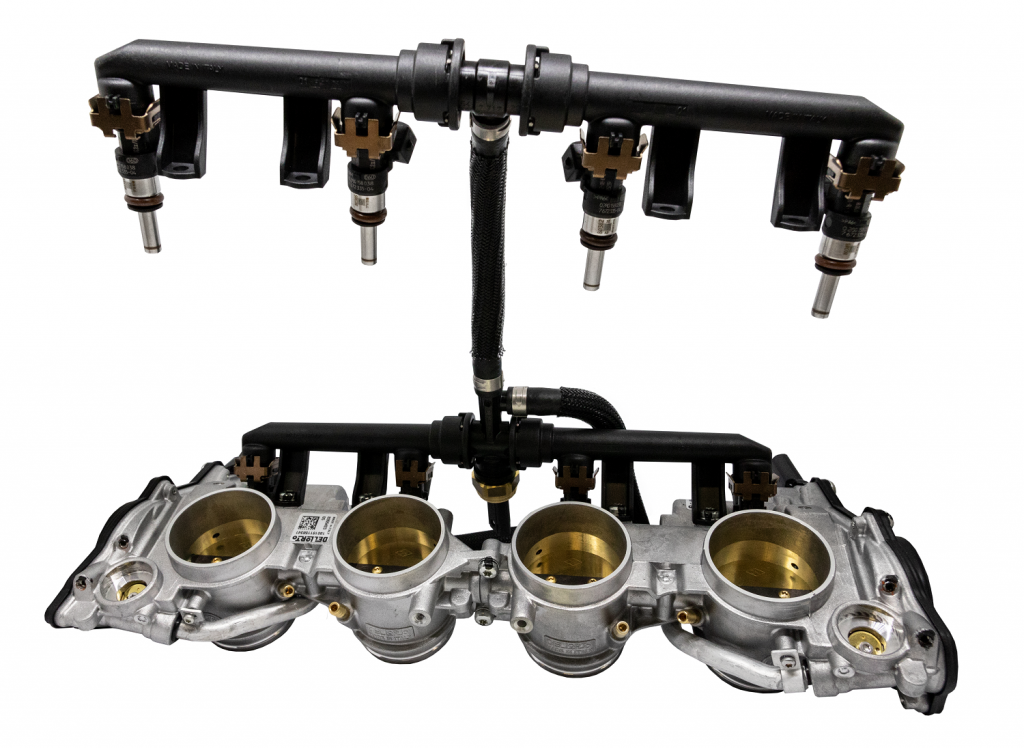 Power units for electric motorcycles
In 2019, Dell'Orto took up the electrification challenge, taking part of MotoE project with the supply of the data acquisition system: datalogger, inertial measurement unit, brake sensors, suspension sensors, TPMS receiver and sensors (tire temperature and pressure).
Through this new electrical experience, Dell'Orto has recently established an important cooperation with Energica Motor Company for the development and production of dedicated "Power Units"for EVs of small (power range up to 8/11 kW) and medium sizes (power range up to 30 kW).
With this Partnership, Dell'Orto and Energica Motor Company will continue their common path for the development and the expansion in the mentioned segments, which is expected to grow significantly in the upcoming years.
THE AGREEMENT BETWEEN DELL'ORTO AND ENERGICA
More from Dell'Orto: pump modules
A great configuration flexibility allows the Dell'Orto fuel pump modules to be a reliable market player. They are available with pre-filter, fine filter, pressure regulator and level sensor and they can be fitted on top or below the fuel tank.
Beside the electronic ignition, Dell'Orto goes on in the development of its patented ECS electronic carburation system, perfectly suited for 50 cc mopeds and for engines with small displacements for the Asian market, which has recently obtained the patent in India, the most important market for production volumes in the world.
The Dell'Orto components are not only used on motorcycles, but also on cars, commercial vehicles, industrial engines, snowmobiles, marine engines and karts.