Goodyear, a smart approach at Intermat
Goodyear bets on digital services: EMtrack Goodyear joined the Intermat carrying two smart features. First, they presented an improved version of the EMtrack service. Basically, it is a system for monitoring conditions and performances of tires for off-road applications (construction, mining, harbor works). Data such as tread depth, inflation levels, tracking, usage status or stock availability are automatically […]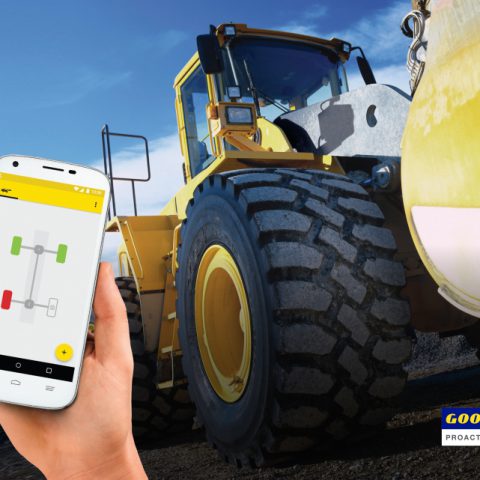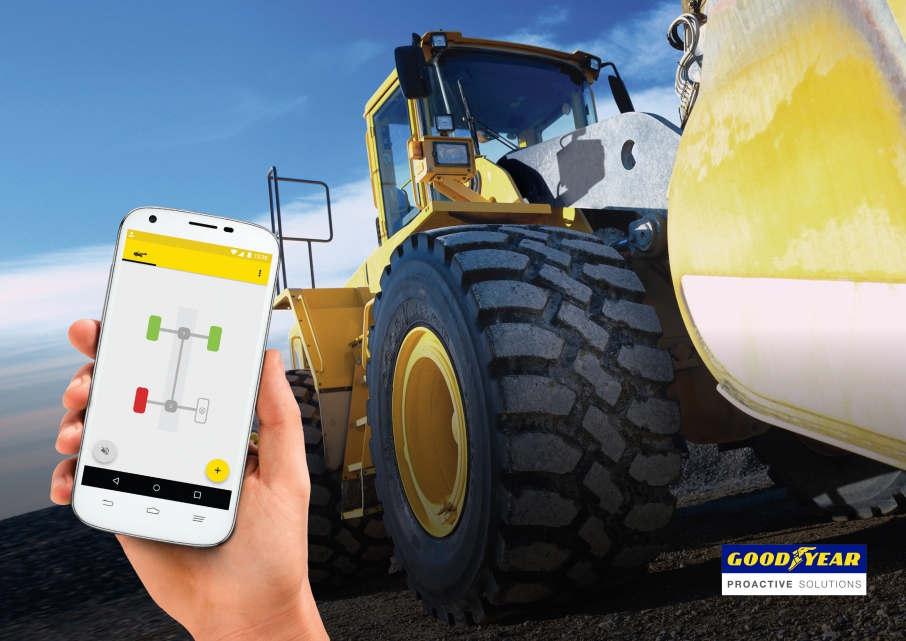 Goodyear bets on digital services: EMtrack
Goodyear joined the Intermat carrying two smart features. First, they presented an improved version of the EMtrack service. Basically, it is a system for monitoring conditions and performances of tires for off-road applications (construction, mining, harbor works). Data such as tread depth, inflation levels, tracking, usage status or stock availability are automatically uploaded onto a secure cloud. EMtrack includes a new manual scanner available to technicians so that they can constantly monitor the conditions. Goodyear also designed an app that final users can manage to download customized reports. EMtrack is also a useful tool for predicting durability, wear, and therefore costs of individual tires.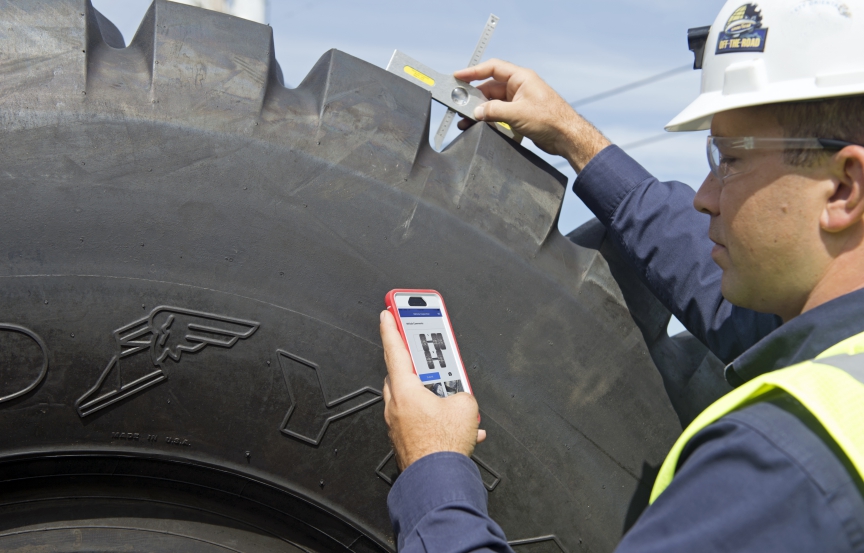 Goodyear Proactive Solutions for heavy duty
The other innovation is the service Proactive Solutions TPMS Heavy Duty. It is a data-driven support service for optimizing tire performance of OTR fleets. Thanks to the constant maintenance of the correct pressure, it reduces the risk of tire accidents by an 85%, and therefore also the downtime. The average life of the tires also benefits from this (+10/15%). The service uses onboard telematic technology and predictive analysis.
The Track & Trace GPS function, to geolocate the vehicle, is incorporated into the onboard router. The sensors inside each tire (TPMS) constantly monitor pressure and temperature, and send data to a Goodyear server. Here they can be analyzed thanks to algorithms based on G-Predict predictive technology. Responses arrive daily through maintenance reports. Dumpers, loaders and self-propelled cranes are among the applications that can benefit from this service.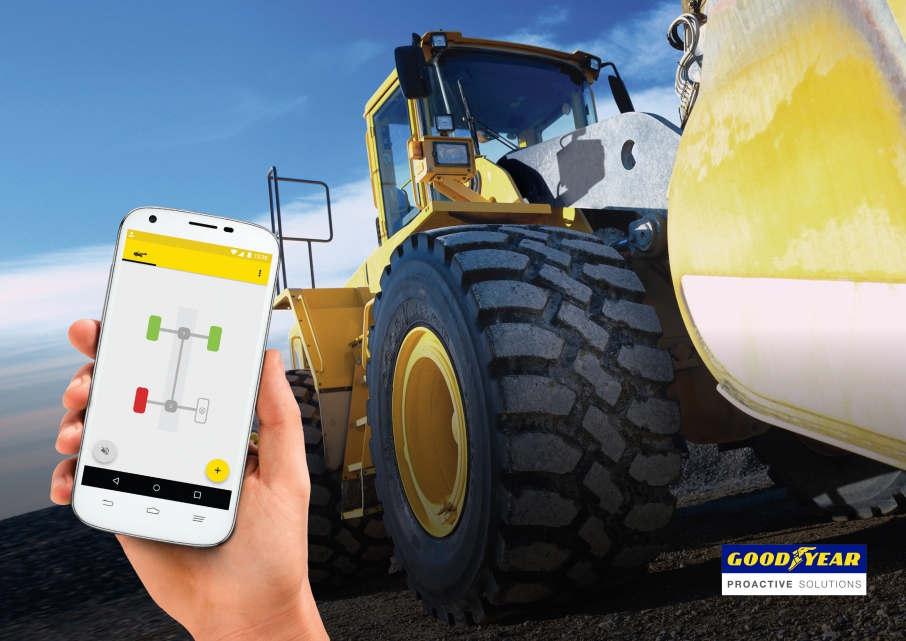 Connectivity is the key, says David Anckaert
David Anckaert, Vice President Goodyear Commercial Tires Europe explained the advantages of the service. «Recent advances in connectivity give us the ability to help our customers optimize their tires usage and cut their costs. OTR machines operate in some of the most hostile environments and tires are an essential part of them. Goodyear Proactive Solutions TPMS Heavy Duty, for example, can help prevent tire inflation loss which is very common. A tire that is 50% under-inflated can reduce tire life by 72%. Goodyear Proactive Solutions TPMS Heavy Duty provides real-time temperature and pressure monitoring. This information is then used by the Goodyear predictive algorithms to predict tire life. This new solution means peace of mind for our OTR customers. It also helps to ensure a much greater return on investment from tires».