'On demand' electric power for tractors. Hydac unveils hydraulic generator
The German company Hydac has developed a hydraulic generator able to ensure an additional power ranging from 4.5 to 7 kilowatts to integrate the power supplied by the batteries and the alternator. Such an addition may be necessary when electrified seed drills, balers or sprayers require a greater supply. Connected to the tractor's main pump, […]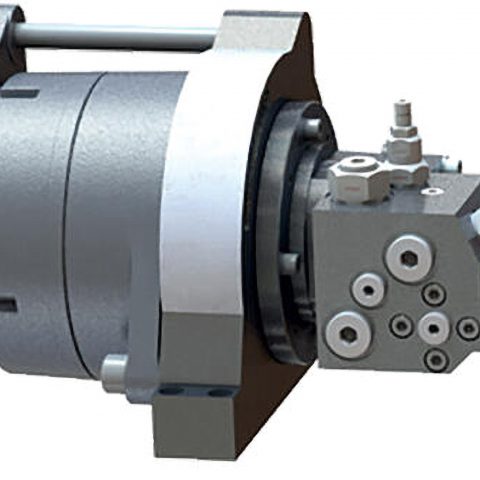 The German company Hydac has developed a hydraulic generator able to ensure an additional power ranging from 4.5 to 7 kilowatts to integrate the power supplied by the batteries and the alternator. Such an addition may be necessary when electrified seed drills, balers or sprayers require a greater supply. Connected to the tractor's main pump, the Hydac generator converts hydraulic power into electrical power.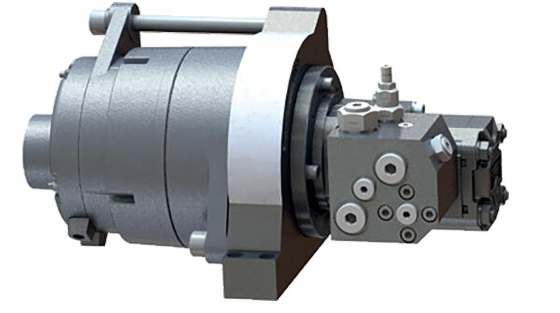 A plug&play solution
The oil is directly supplied by the tractor via its variable or fixed flow pump. The Hydac hydraulic generator is in fact designed to be plug&play; it can be connected to the main tractor pump generating from 180 to 330 A. The predisposition for integrable pressure compensator makes it compatible with pumps with fixed or variable flow rate up to 100 litres per minute and pressures up to 200 bar.
Depending on the voltage, the system can generate 4.5 kilowatts (14 V/DC), 6.5 kilowatts (48 V/DC), or 7 kilowatts (56 V/DC).
An elastic coupling connects the hydraulic motor and the Hydac generator
Hydraulic motor and generator are coupled by means of an elastic coupling which, in addition to offering maximum reliability, does not require maintenance and reduces vibrations. The hydraulic motor works at speeds from 4000 to 5500 rpm and pressures of 200 bar.
The flange design facilitates alignment of the generator motor and provides specific internal cavities that improve cooling of the entire system. Although it is particularly compact, the control block generates very low back pressure and is equipped with an anti-cavitation valve. Thus, if on the one hand it avoids energy dissipation, on the other hand it protects the system from possible malfunctions.