KMW sensors for hydrogen and combustion pressure
The hydrogen "challenge" For some time now the research and development team at sensor manufacturer Kaufbeurer Mikrosysteme Wiedemann (KMW) has been working on the measurement of pressure in hydrogen. As a first step, KMW designed sensing elements and pressure transmitters for the distribution infrastructure of hydrogen as an industrial gas. In the meantime, demand has […]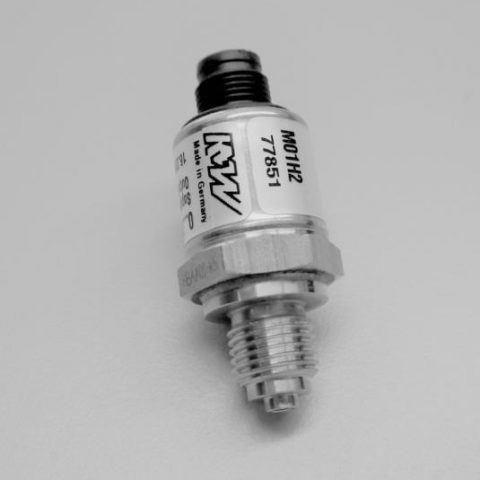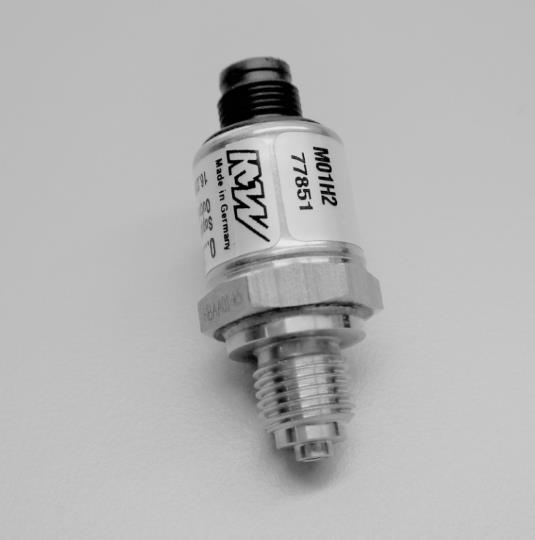 The hydrogen "challenge"
For some time now the research and development team at sensor manufacturer Kaufbeurer Mikrosysteme Wiedemann (KMW) has been working on the measurement of pressure in hydrogen.
As a first step, KMW designed sensing elements and pressure transmitters for the distribution infrastructure of hydrogen as an industrial gas. In the meantime, demand has emerged for hydrogen as a fuel for vehicles with electric drives based on fuel cells and longer term there is the prospect that large piston engines will burn hydrogen or low carbon synthetic fuels derived from it.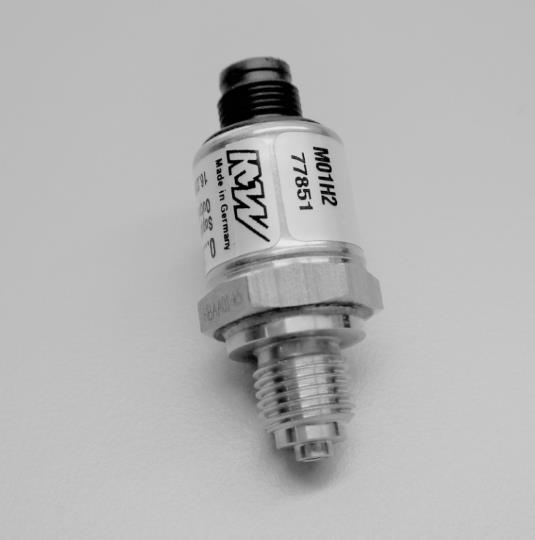 Without countermeasures, hydrogen can diffuse into metals, causing the accuracy of sensors to gradually deteriorate. It is essential to eliminate this effect and at the same time take into account strict safety regulations, especially in mobile applications. An essential requirement is, of course, the strength of materials in contact with the gas, since hydrogen permeation can lead to embrittlement.
«For the measurement of hydrogen, our main task was to achieve the required accuracy from new, reinforced designs of sensing element substrates,» said development manager Herbert Holzheu. «This, in turn, required the development of a highly sensitive functional layer capable of delivering a suitably strong signal from reduced deformation in the sensing element diaphragm».
Currently, parallel with interest in pressure sensors for hydrogen in electric vehicles with fuel cells, markets are emerging for sensors as hydrogen production increases and as the supply infrastructure necessary for fuel cell vehicles grows.
THE WORDS OF NUVERA'S CEO ON HYDROGEN AND FUEL CELL PROGRESSION
KMW update for combustion pressure
Following an intensive development work, KMW has introduced a higher performance version of its Z01 sensor for measuring cylinder pressure in large diesel, gas and dual-fuel engines.
KMW project manager Daniel Maaß explained: «The further developments centre on the measuring capability, accuracy and robustness of our Z01 sensors. To facilitate the measurement of higher combustion pressures and to contribute to overall robustness, we have increased the temperature resistance of the sensing elements we use in the Z01 sensors. At the same time, new connection technology aims to improve overall resistance to both temperature and vibration. Finally, to enable the Z01 to reliably create high definition pressure signals, we have developed signal pre-processing electronics which provide a maximum signal cut-off rate of 40 kHz».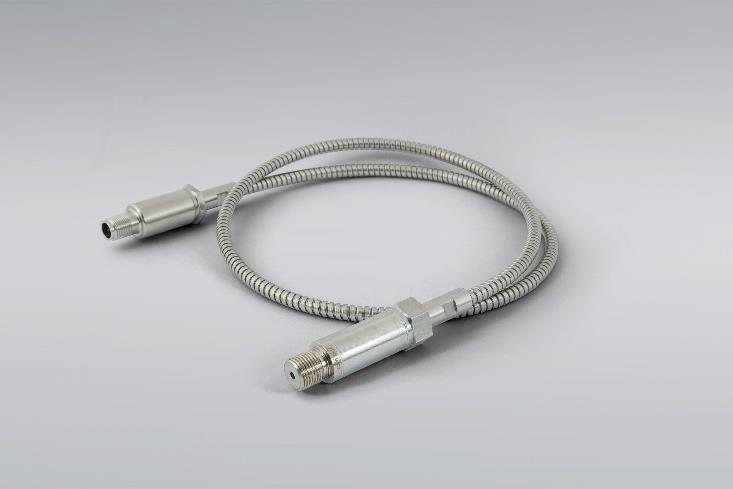 KMW Z01 cylinder pressure sensors cover applications in the cylinders of combustion engines where the hot combustion gases impinge on the sensing element diaphragm. «To cope with the high temperatures present, we have developed both a new design of diaphragm and an optimised combination of functional, insulation and passivation layers. These raise the permissible temperature at the diaphragm to as much as 400 °C,» added Maaß.