KMW. Thin-film technology for sensors
KMW and the advantages of thin-film technology Kaufbeurer Mikrosysteme Wiedemann (KMW) is a company specialized in everything that concerns sensors based on thin-film technology. From research to development, design, and industrial scale production. This translates into TCO advantages. KMW and Sensor-Technik Wiedemann KMW's expertise in this field also involves multi-sensor technology as well as assembly and connection […]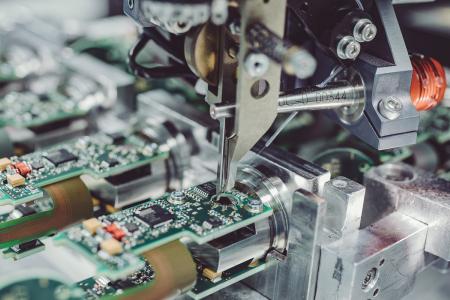 KMW and the advantages of thin-film technology
Kaufbeurer Mikrosysteme Wiedemann (KMW) is a company specialized in everything that concerns sensors based on thin-film technology. From research to development, design, and industrial scale production. This translates into TCO advantages.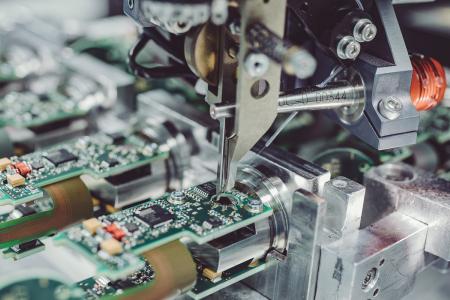 KMW and Sensor-Technik Wiedemann
KMW's expertise in this field also involves multi-sensor technology as well as assembly and connection technology. Thin-film sensors from KMW means accuracy, stability, and reliability. At the same time, they are capable of delivering simultaneous signals for both temperature and pressure. Among their points of strength, they use a modern infrastructure including the in-house clean room for production and the Sensor + Test, based in Nuremberg. Here is where they carry on the research together with their long-established partner, Sensor-Technik Wiedemann. The result of the partnership is the production of components for the aerospace industry, for oil and gas, food and drink processing, building technology, and more.
Diesel, gas, dual-fuel, but also hydrogen
The leading areas of application for KMW's know-how in terms of thin-film sensors are the major systems of large diesel, gas and dual-fuel engines. Moreover, customers can use this technology for measuring pressure in hydrogen. Talking about on-engine measurements, KMW sensors provide temperatures and pressure data during complete combustion cycles direct in the cylinder/combustion chamber.
It can also cover fuel injection systems (including rail pressure) and can provide measurements from both the turbine and compressor sides of turbochargers. It works as well with hydrogen applications. KMW sensors are already in use in the hydrogen supply infrastructure and the company is developing solutions for use in fuel cells.
High pressures and temperatures are not a problem thanks to the robust design. This contributes to making them readily adaptable to operate in precise fields of application. Besides, their design also allows exchange intervals to last for millions of cycles, even in the most demanding applications.
Thin-film advantages in the words of CEO Wolfgang Pelzel
Wolfgang Pelzel, CEO of KMW, commented on the advantages of thin-film sensors for measuring pressure, strain, temperature, and position. «KMW made thin-film sensors available for control, monitoring, diagnostic and safety systems as well as for products and processes in the manufacturing industry. Our goal is to create solutions that significantly increase the productivity of our customers. The simple structures of the sensor elements can be relatively easily modified to meet the requirements of the customer and then mass-produced to combine economical production with precise and reliable data acquisition».