Kohler acquires Curtis Instruments and Heila Technologies
Kohler announces agreements to acquire Curtis Instruments to drive electrification efforts and Heila Technologies to expand its clean energy management offering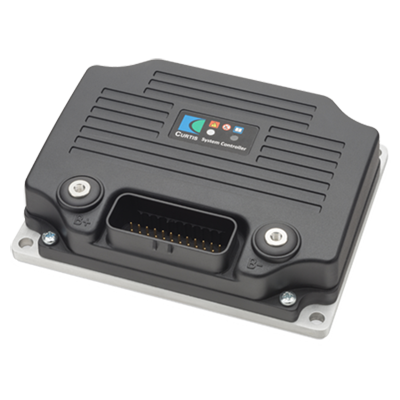 Kohler announces agreements to acquire Curtis Instruments to drive electrification efforts and Heila Technologies to expand its clean energy management offering. Curtis Instruments, headquartered in Mount Kisco, New York, is a leading electrification partner to OEMs across a broad range of markets including material handling, golf and recreational vehicles, mobile elevated work platforms, construction, agriculture, turfcare, marine and select on-road segments.
Founded in 1960, the company employs approximately 1,100 individuals and operates in 16 countries, including manufacturing locations in Puerto Rico, Bulgaria, China and India. Curtis' product portfolio spans motor speed controllers, HMIs and instrumentation, power conversion, CAN modules and other accessories. With a deep roster of talent across five engineering centers, Curtis also develops advanced software solutions for its customers.
The acquisition expands and diversifies Kohler's power portfolio by leveraging Curtis' electrification expertise with Kohler's well-established gasoline and diesel engine business to best serve off-highway OEM customers. Curtis Instruments will operate as a standalone entity within the Kohler Power Group with Stuart Marwell, President, reporting to Brian Melka, Group President – Power.
Kohler and Heila Technologies: diversified energy solutions
The transaction is announced just days following Kohler's acquisition of Heila Technologies – a microgrid software controls company – and the creation of a separate Home Energy Management Systems (HEMS) business unit focused on residential energy storage. These moves represent Kohler's continued commitment to lead in diversified distributed energy solutions.
Heila Technologies was founded in 2015 as an MIT-born company in Somerville, Massachussetts, and is dedicated to simplifying the integration and operation of Distributed Energy Resources (DERs) and microgrids. As a developer of power source hardware and software, Heila is able to integrate and optimize distributed renewable energy resources and storage solutions to create a modular microgrid, providing reliable power when the grid cannot.
Heila Technologies will operate as a standalone entity within the Kohler Power Group with Francisco Morocz, General Manager, reporting directly to Brian Melka, Group President – Power.