Mta and STMicroelectronics
Mta announced at Agritechnica 2023 a technical and commercial collaboration with STMicroelectronics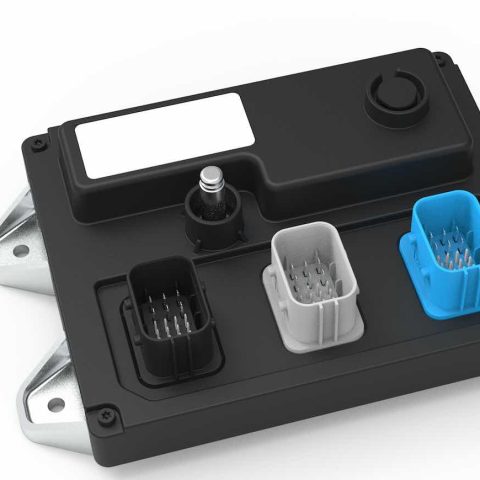 At the recently concluded Agritechnica, Mta announced a technical-commercial collaboration with STMicroelectronics, in order to support the evolution of the electrical/electronic architecture of tractors and agricultural machinery, introducing intelligent components for power management and distribution.
Smart Fuse Box, the first fruit of the collaboration between STMicroelectronics and Mta
Smart Fuse Box, an innovative intelligent control unit using ST electronic fuses, the STi2Fuse, is the name of the first real outcome of the collaboration between the two companies. It is specifically developed for the off-highway world and can be used to control, protect, diagnose and monitor up to 30 electrical or electronic loads such as ECUs, ADAS systems, equipment, lights, heating, air conditioning and interface analogue/digital signals and loads via the vehicle's CAN network through the STi2Fuse. The STi2Fuse is ST's new family of intelligent electronic fuses. Compared to conventional fuses, STi2Fuse have a number of advantages that make them indispensable for the architectures of the future: they are resettable, safer and more reliable over time, have 100 times faster tripping times and are able to diagnose the 'health' of the load they drive. A feature of the STi2Fuse is that the rated current, as well as the tripping curve, are programmable, and in addition the rated current is optimised according to the load and not the size of the fuse, which leads to a consequent optimisation of the wiring size.
Compact size and maintenance-free
Smart Fuse Box, thanks to STi2Fuse, combines both fuse and relay functions in a single unit, leading to a reduction in its size. And, very importantly, it is maintenance-free, even in the event of a load fault, as the electronic fuse is remotely controllable and resettable via software. Through the electronics, in the presence of current peaks, it is then possible to manage the on-board loads more accurately, and lastly, the system diagnostics also allows 'health monitoring' and 'predictive maintenance' algorithms to be set up to minimise vehicle 'down-time'.
The hardware and software architecture of the Smart Fuse Box is also designed to meet the more stringent functional safety and cyber security requirements that are increasingly prescribed for electronic control units. However, it remains possible for the Oem to develop its own application and customisable diagnostic policies on the basis of a low-level software layer supplied by Mta and certifiable according to the above requirements.