Eaton. The new range of aluminum flat face fittings
New Eaton quick coupling connectors for liquid-cooled vehicles The energy management company Eaton is a multinational company specialized in energy efficient solutions. Their goal is to manage electricity, hydraulics, and mechanics in a more efficient, safe and sustainable way. Recently, Eaton has expanded its range of quick couplings, with new aluminum flat face fittings designed […]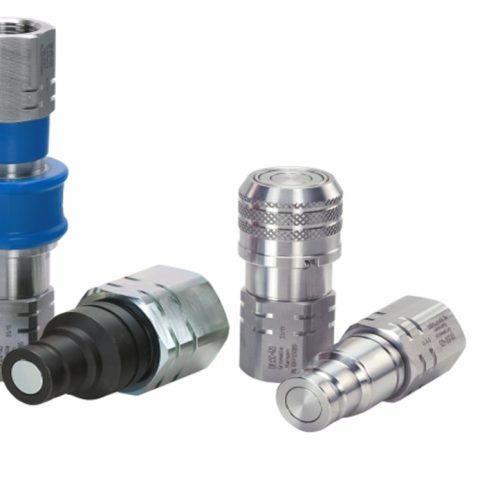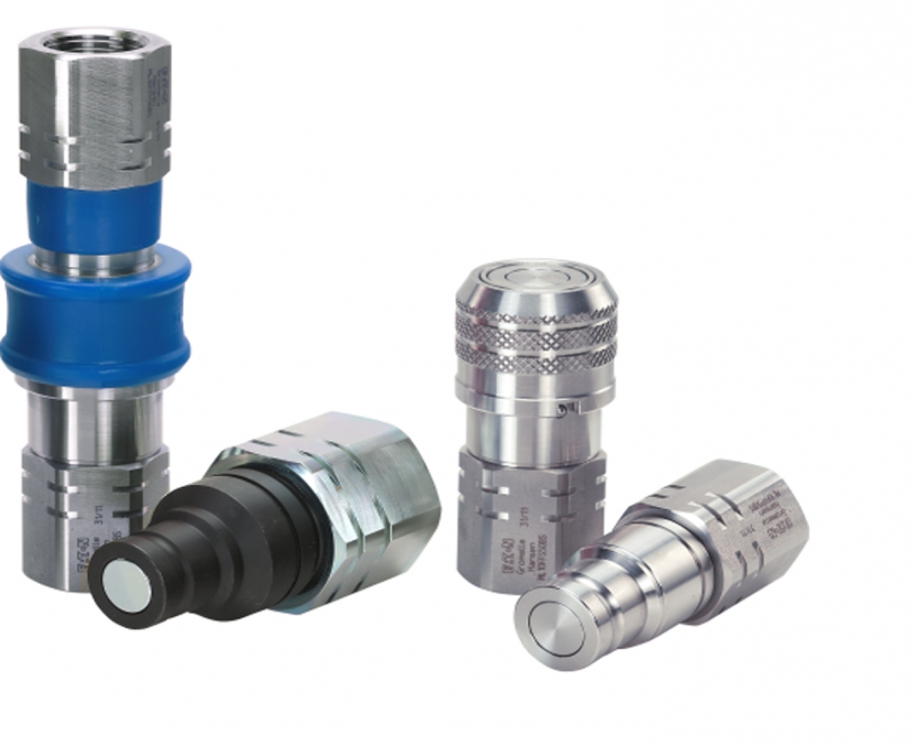 New Eaton quick coupling connectors for liquid-cooled vehicles
The energy management company Eaton is a multinational company specialized in energy efficient solutions. Their goal is to manage electricity, hydraulics, and mechanics in a more efficient, safe and sustainable way. Recently, Eaton has expanded its range of quick couplings, with new aluminum flat face fittings designed for vehicles that use liquid cooling in electrical systems.
An increasing number of manufacturers are converting to liquid refrigeration. In fact, by exploiting this system, heat dissipation occurs much more efficiently than air. This helps to ensure the safe and effective operation of the system components. The first to benefit from the new type of couplings is the life of the equipment and, consequently, the TCO. The main sectors of applications for the new products are tools, transport, renewable energy, and electronics.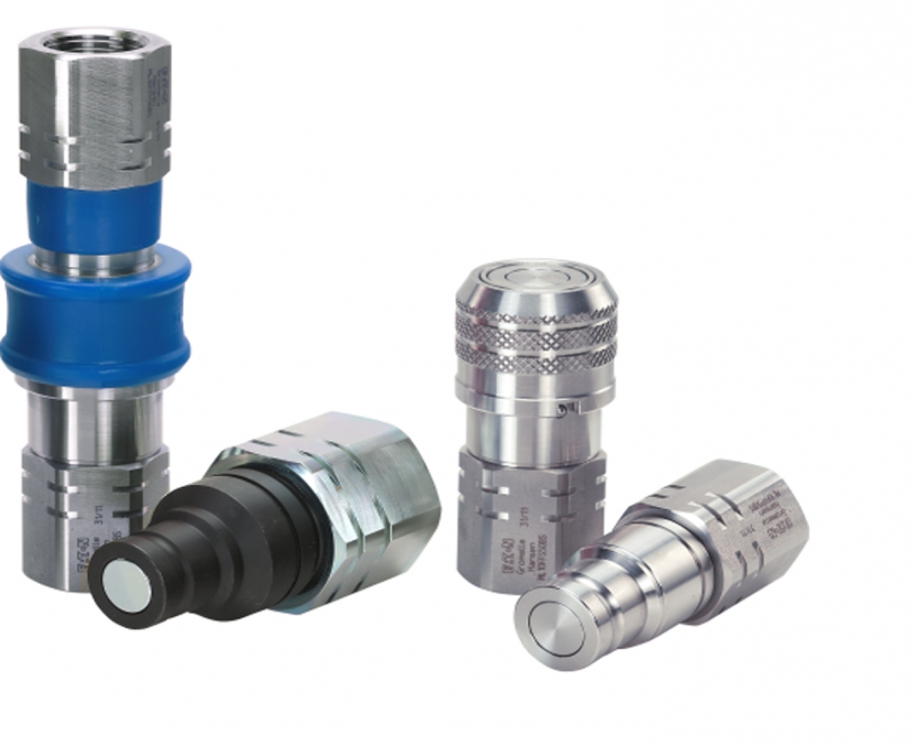 «In these applications, leakages of liquid can cause technical failures, interruptions at work and cleaning difficulties, an unacceptable scenario for customers», said Christian Kuenstel, Eaton Product Manager for the Emea region of the hydraulic clutch division. «One of the possible causes of inactivity in applications is the failure of plastic grafts».
The time of plastic may come to an end
Plastic grafts are still (and always) the most quoted choice for this type of application. However, they have also shown to have many disadvantages in terms of reliability and durability. Traditionally, the grafts used for these kinds of applications present technical problems when working under high-heat conditions and in the presence of vibrations. Sometimes this causes it to break.
The new Eaton aluminum fittings have been designed to reduce such risks due to harsh conditions, thanks to connections with a minimum safety factor of four times the operating pressure of 25 bar. Pressure and mechanical stress also have less impact. The new type of aluminum flat face couplings has therefore been designed to provide a valid alternative that reduces maintenance operations and improves uptime.
Aluminum means a better flow
Typically, the operating pressure of liquid cooling systems is around 25 bar. Beyond the pressure, however, the refrigerant flow must remain constant, because a limited flow can cause the liquid to overheat. This, in turn, results in lower cooling efficiency. Eaton has developed these new aluminum fittings to improve the quality in terms of flow. The flow rate is, in fact, higher (on average) by 29-62% compared to the requirements of the ISO 16028 standard. Customers can perceive the advantages in the form of lower pressure drops, thus optimizing the cooling efficiency.
The new type of graft is designed as a "non-spill" element. These are therefore anti-drip fittings that do not leak liquids and can be used in electrical systems. These characteristics are ideal for applications in the railway field, thanks to a special improved version in terms of vibration resistance, tested according to the EN 61373 standard.