A new generation for the TM400
The TM400 is now more energy-efficient and service-friendly Rulmeca operated a complete renewal of its TM400 motorized pulley generation. The main secret behind it was the introduction of new components. In particular, now the TM400, with a diameter of 400 millimeters, is more energy-efficient and service-friendly. Rulmeca also reported an increase in robustness, which directly […]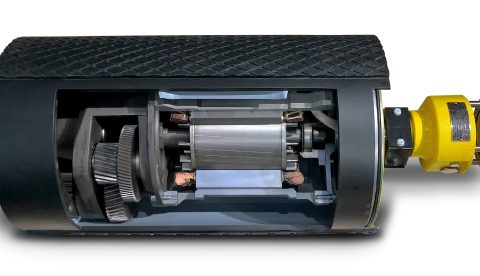 The TM400 is now more energy-efficient and service-friendly
Rulmeca operated a complete renewal of its TM400 motorized pulley generation. The main secret behind it was the introduction of new components. In particular, now the TM400, with a diameter of 400 millimeters, is more energy-efficient and service-friendly. Rulmeca also reported an increase in robustness, which directly translates to more plant uptime.
The TM400 gives it best in the transportation of bulk materials and it can suit applications across many sectors. From light-duty belt conveyor systems in recycling, such as conveyors passing under magnetic separators, to medium-duty conveyor belts for mobile and stationary crushers. And also screeners and conveyors in the asphalt, cement and concrete industries as well as salt, sand and gravel works. Up to bulk material conveyors for the transport of grain and fertilizers.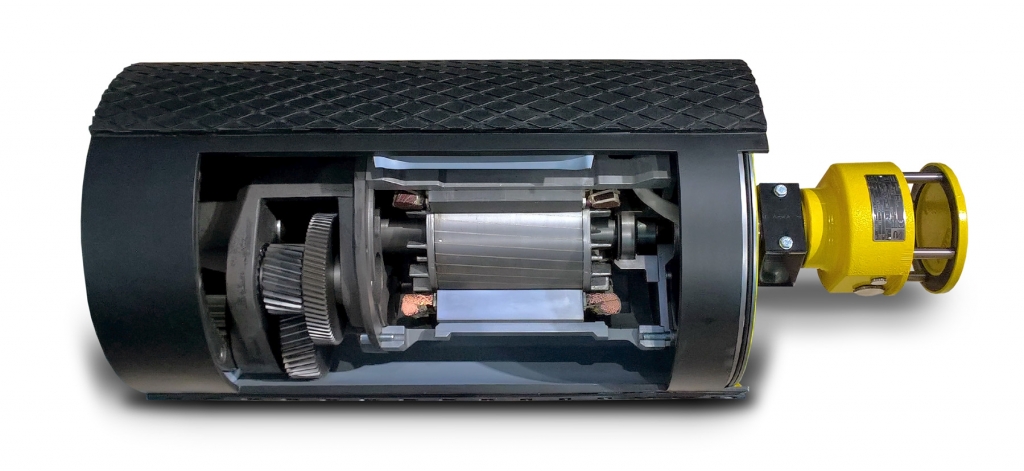 The energy efficiency of the TM400 motorized pulley generation, rated at 2.2 to 15.0 kW, has been increased by an average of 4.5% under peak loads. This was mainly possible thanks to more efficient electric motors with higher performance. Depending on the operating conditions, the resulting energy savings range from 1% up to 12%. The eco footprint also improves substantially, with a reduction of CO2 output by 1.2 tons when using a conventional power mix.
More attention to the details, while also keeping it simple
The housing for the transmission components saw an improvement in order to make the high mean time between failure (MTBF) of the new Rulmeca TM400 even higher.
Thanks to the components standardization, the new TM400 have also become more service-friendly. Local service providers can now replace defective motor windings themselves. This minimizes downtime while making the global service network more powerful and responsive. Rulmeca also provides the technical documentation and repair manuals upon request.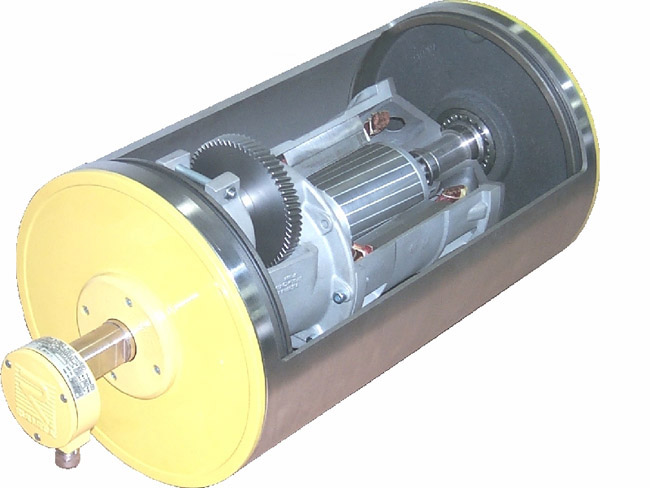 The new TM400 motorized pulleys also focuses on a space-saving design where the drive is integrated into the conveyor tail drum. This is ideal for the harsh bulk handling environment as motorized pulleys are hermetically sealed, IP66/67 protected systems that keep the oil for lubrication and cooling in the engine. While also keeping abrasives such as debris and other wear-inducing materials out of the system. The TM400 motorized pulleys are, therefore, suitable for the most challenging operating conditions. They can potentially operate in all common bulk material handling systems. They are easy and quick to install and virtually maintenance free.
The new TM400 motorized pulley generation will be available in series production starting from the fourth quarter of 2019. In the meanwhile, pre-orders are already possible. Users can switch to the new generation without any design effort.