Torsional dampers and clutches from ZF
ZF has enhanced its offer in terms of torsional dampers and clutches, key components indeed for smooth and high-performance powertrains in vehicles. High demands, in fact, are placed on the torque transmission between engine and transmission. Torsional dampers are always installed behind the engine as vibrational dampers, when the powertrain does not have a […]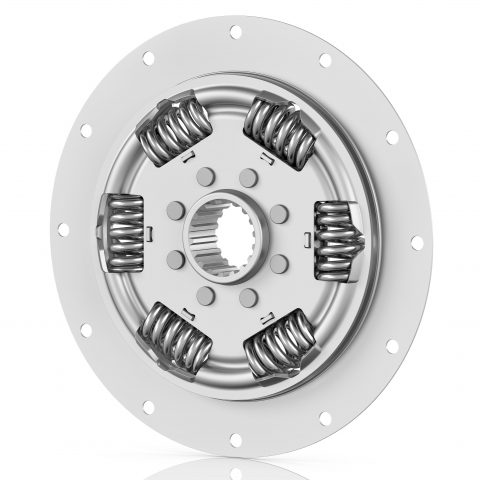 ZF has enhanced its offer in terms of torsional dampers and clutches, key components indeed for smooth and high-performance powertrains in vehicles. High demands, in fact, are placed on the torque transmission between engine and transmission.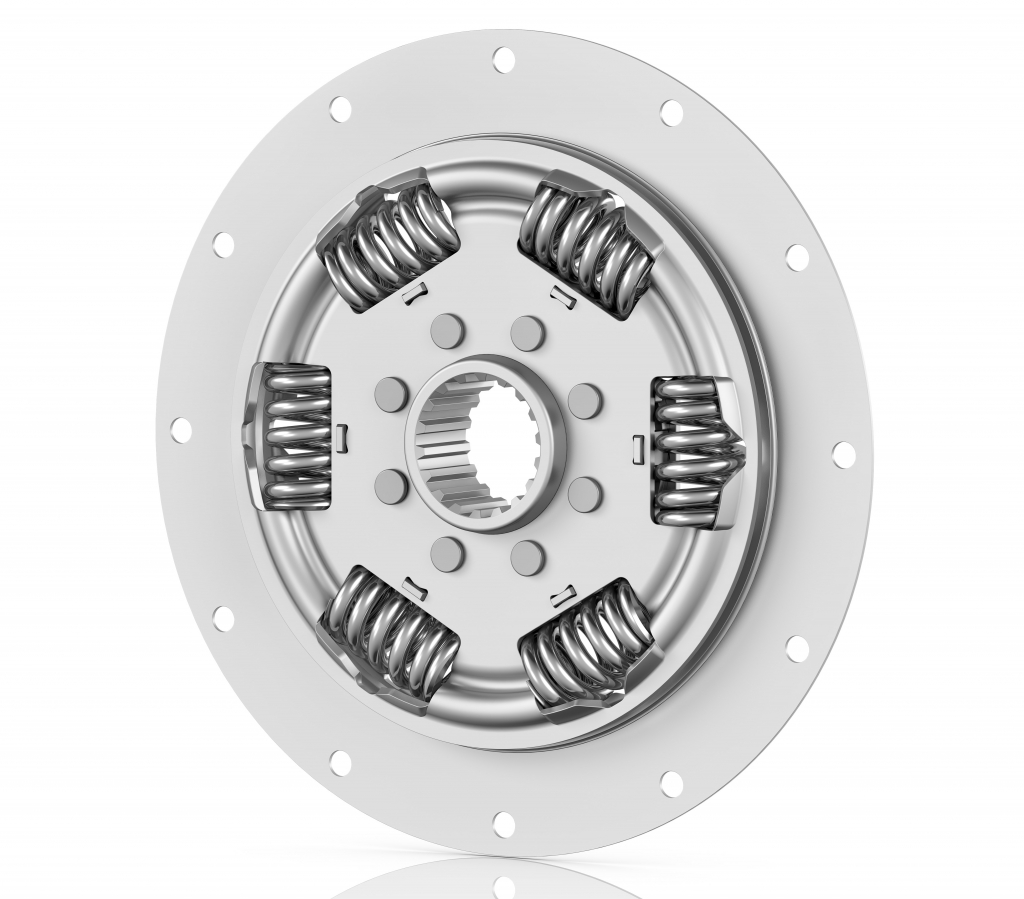 Torsional dampers are always installed behind the engine as vibrational dampers, when the powertrain does not have a shift and start-up clutch. The purpose of these components is to prevent engine torque peaks as well as operational irregularities in the powertrain and/or auxiliary units.
All commercial vehicles with powershift transmission or hydrostatic drive feature a torsional damper these days, which – to put it simply – ensures 'peace and quietness' in the vehicle. If the operative forces in the powertrain vicinity are not countered, driving comfort is noticeably impaired and the powertrain components show considerably greater wear as well.
ELECTRIFICATION THROUGH THE TRANSMISSION: ZF TERRA+
Decoupling torsional vibrations
A bolt-on torsional damper is an economical yet effective solution for decoupling torsional vibrations. It is based on the steel spring damper technology used in clutch discs, which makes it resistant against any temperature induced aging processes.
The DynaDamp from ZF is thought for applications with greater demands, using the same technology as the established dual-mass flywheel in order to decouple torsional vibrations reliably and with a high degree of effectiveness.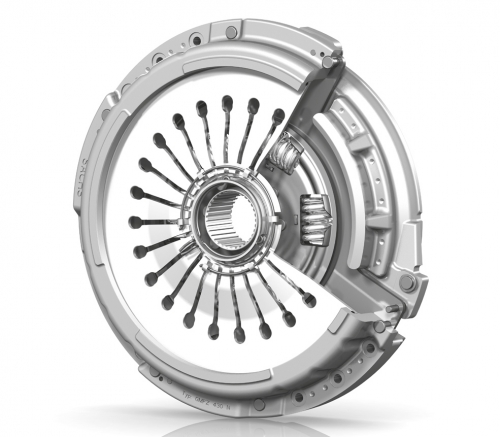 Beyond torsional dampers: clutches for PTOs
If a permanent power take-off (PTO) is needed, it can be connected by a driven disc connected to the clutch assembly housing. The PTO then always runs at the engine speed. If desired, the driven disc can be equipped with a torsional damper.
ZF PERFORMANCES IN THE FIRST HALF OF 2019
Double clutches are two clutches combined in one unit that do separate jobs. They are used in agricultural vehicles that have auxiliary devices which have to be activated and deactivated separately.