bauma China Shanghai
Since it was launched back in 2002, bauma CHINA has developed into the largest and most important industry event in the whole of Asia. 3,350 exhibitors from 38 countries and regions showcased their companies and products to over 212,000 visitors from Asia and all over the world at the previous event in November 2018. It […]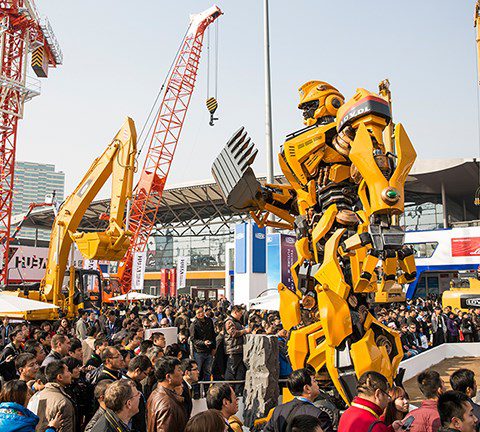 Since it was launched back in 2002, bauma CHINA has developed into the largest and most important industry event in the whole of Asia. 3,350 exhibitors from 38 countries and regions showcased their companies and products to over 212,000 visitors from Asia and all over the world at the previous event in November 2018. It already looks like the 2020 edition will also occupy the entire exhibition space available, a total of around 330,000 square meter.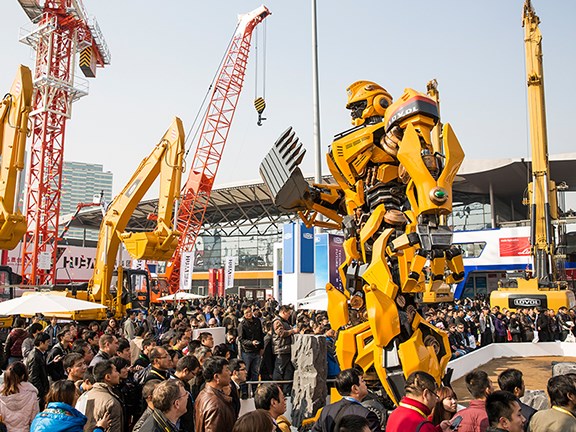 bauma CHINA will continue along the path already laid down by bauma in Munich in terms of current topics and innovative developments. Digitalization and automation are the main drivers of development in the construction machinery industry.
As such, smart and low-emission machines and vehicles with integrated digital solutions will feature heavily. A leap in terms of technological development is also expected as a result of the further tightening of emission standards for unroadworthy diesel vehicles, which China has announced will be introduced at the end of 2020. Construction machinery which meets the new standards will be showcased at bauma CHINA and corresponding updates will be provided for older machinery.