Ecomondo 2019 (Rimini)
Ecomondo is coming back for the 23rd edition this year! The Exhibition is opened daily from 09.00 am to 6 pm. Ticket cost ON SITE – Daily Ticket: € 25 – 2-days ticket: € 30 ONLINE – Daily Ticket: € 12 – 2-days Ticket: € 20 Entrances EAST Entrance (reserved for schools) WEST Entrance SOUTH […]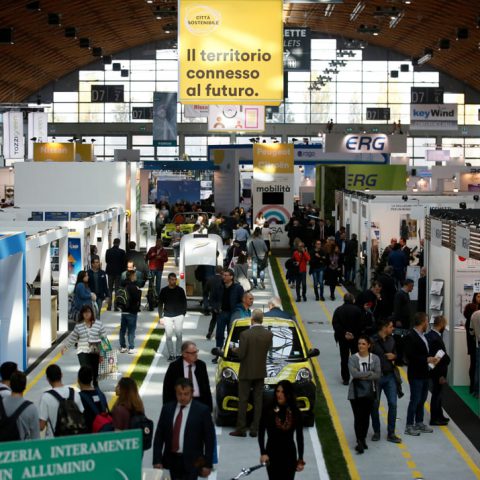 Ecomondo is coming back for the 23rd edition this year!
The Exhibition is opened daily from 09.00 am to 6 pm.
Ticket cost
ON SITE
– Daily Ticket: € 25
– 2-days ticket: € 30
ONLINE
– Daily Ticket: € 12
– 2-days Ticket: € 20
Entrances
EAST Entrance (reserved for schools)
WEST Entrance
SOUTH Entrance (preferred entrance for visitors arriving by train or taxi)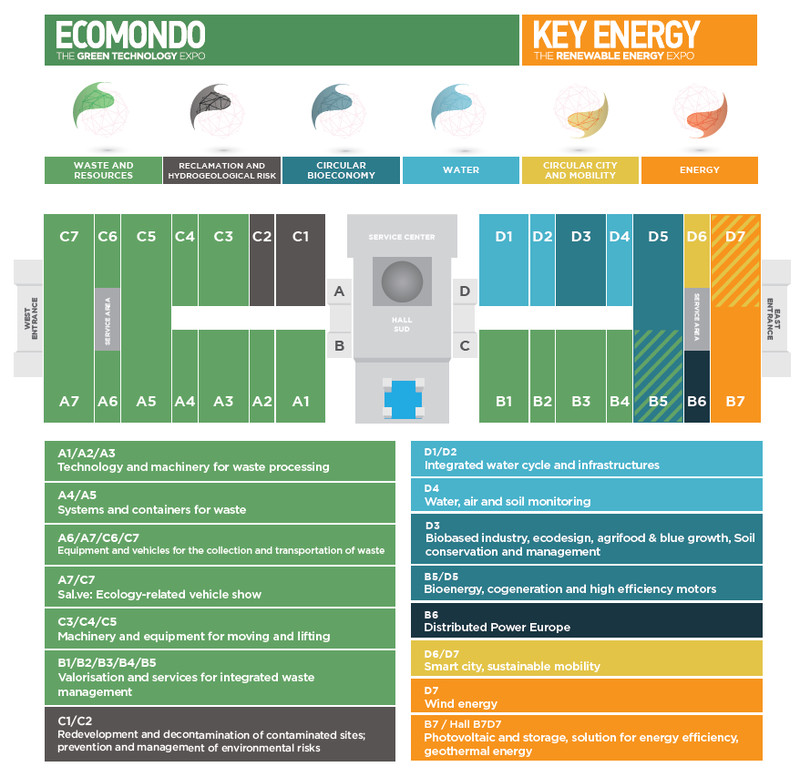 A messagge from the organizers:
We are the leading show in Mediterranean basin:
The benchmark event in Europe for technological and industrial innovation. An international event with an innovative format that brings together all sectors of the circular economy on a single platform: from the recovery of materials and energy to sustainable development.
We support company development:
We help companies become world leaders in innovation, promoting the development of an innovative and sustainable entrepreneurial ecosystem.
We foster networking:
We enable companies with the most skilled national and international buyers to make contact, and we work all year with a targeted community and the leading experts in the circular economy.
We are growing every year with companies:
+ 4% visits versus the previous year
10% more international visitors from 66 countries
Attendance figure of 80,930
98,000 sqm gross exhibition area
1,022 exhibitors, 15% from 30 countries worldwide
More than 150 seminars and conferences, with over 1,000 speakers
More than 747 million media contacts
We provide tools and information for company development:
We cover the new regulatory priorities in the fields of research, innovation and training in a professional environment; in partnership with industrial associations, ministries, research institutions, the European Commission, the OECD, European technological platforms and international initiatives.
Together, we design a better future:
We are the only platform in Europe to offer a broad programme of conferences, workshops and seminars to present national and international evidence and new trends relating to the various strands of the circular economy, including building, packaging, electronics and the automotive industry.
We take your company all over the world and bring the whole world to your company:
We organise matchmaking activities with international buyers at the show, workshops with experts to help companies develop new international business, and events and technical symposia in the main markets of interests to companies: the Balkans, Brazil, Bulgaria, China, Germany, the UK, Greece, Macedonia, Morocco, Egypt, Oman, the Netherlands, Romania, Slovenia, the US, Turkey and Russia.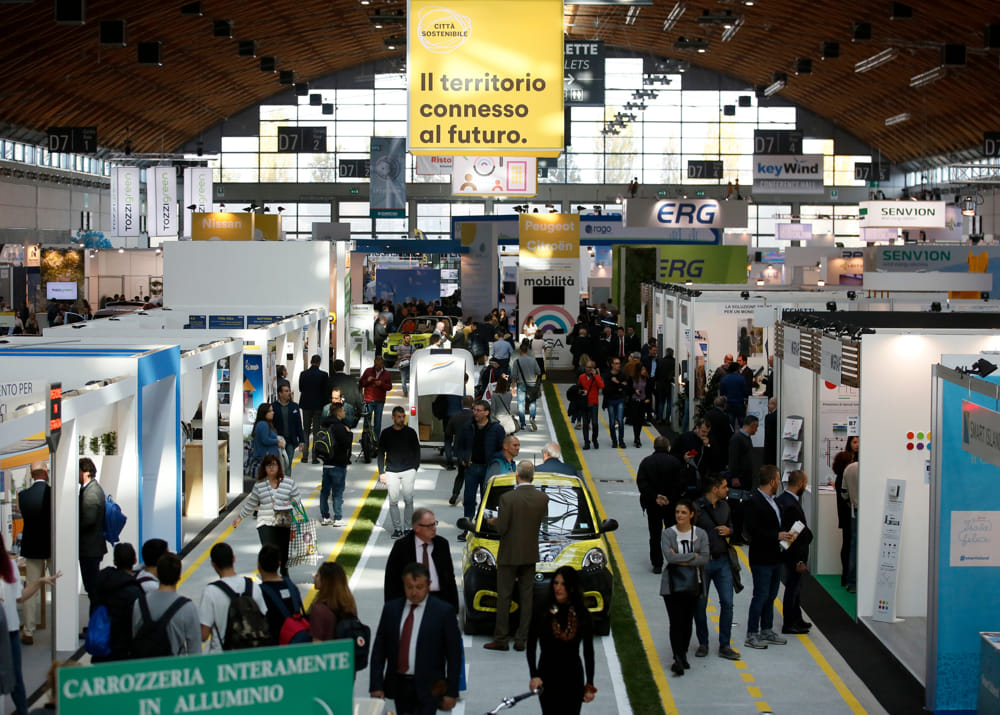 We make ideas circular:
We propose a broad programme of international meetings attended by innovative companies and world-renowned researchers to provide updates on innovation and disseminate best practices.
Focus points for 2019
We are a permanent workshop of ideas, solutions and opportunities:
Every year, we present the new priorities in legislation/regulation, research and training in relation to the circular economy, the new processes including 4.0 and products relating to its adoption in industry and in cities and regions.
Specifically, in partnership with industrial associations, ministries and other institutions, research institutions, the European Commission and the OECD, we examine and discuss the main new developments, needs, critical issues and opportunities in the re-use and valorisation of the main forms of electronic and biological (including waste water), alternative raw materials and industrial eco-design, the reclamation and requalification of contaminated sites, including marine areas, and the bio-economy.
We oversee the whole circular economy value chain:
From eco-design and efficiency to the re-use and valorisation of raw materials and energy, transport, the reclamation and requalification of contaminated sites (including marine areas), we foster international networking and company growth on all markets worldwide.
Waste and resources
Services for the management and integrated valorisation of waste
Technologies and equipment for the treatment of urban and industrial waste
Equipment and vehicles for waste collection and transport
Waste systems and containers
Waste handling and lifting machinery and equipment
Eco-design and new materials
Repair and restore services
Circular bio-economy
Bio-based industry
Bioenergy
Agrifood & Blue growth
Reclamation and hydrogeological risk
Reclamation and requalification of contaminated sites
Hydrogeological risk and disaster prevention
Water
Integrated water cycle
Monitoring and digitisation: water, air, soil