INTERFORST 2018 Munich
Forestry business is no longer restricted to the forest. As a modern economic factor, it is characterized by innovative thinking, new technological developments as well as by the interaction of business, science and government policy—in an international context. Over the years, INTERFORST has established itself in the Munich trade-fair metropolis as the international key trade […]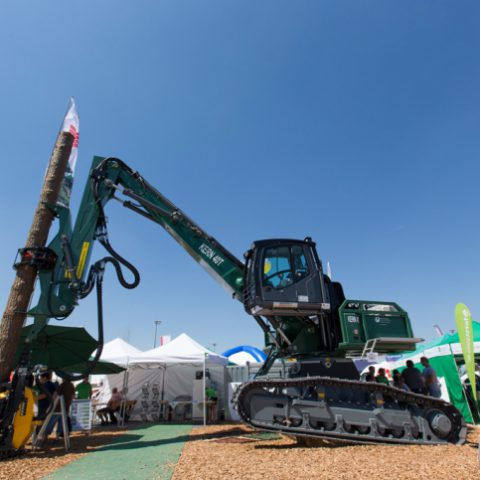 Forestry business is no longer restricted to the forest. As a modern economic factor, it is characterized by innovative thinking, new technological developments as well as by the interaction of business, science and government policy—in an international context. Over the years, INTERFORST has established itself in the Munich trade-fair metropolis as the international key trade fair for forestry and forest technology. In a four-year event cycle, INTERFORST presents trendsetting solutions around the greater topic of lumber and forestry.
Over 70,000 square meters gross exhibition space with the latest products and innovations from the forestry sector.
451 INTERFORST exhibitors—289 national and 162 international companies—from 27 countries.
50,000 visitors from 72 countries.
In 2014, the INTERFORST top exhibitor countries besides Germany were Austria, Finland, France, Italy, the Netherlands, Sweden and Switzerland. But also companies from non-European countries such as Canada, China, Turkey and the USA showed at INTERFORST.