Sidney International Boat Show
The Sydney International Boat Show was launched as a standalone event in 1968. Prior to this it was common for boats to be displayed as part of a motor show or at the Royal Easter Show. The first boat show site was at the Horden Pavilion at Moore Park, where it remained until 1985. […]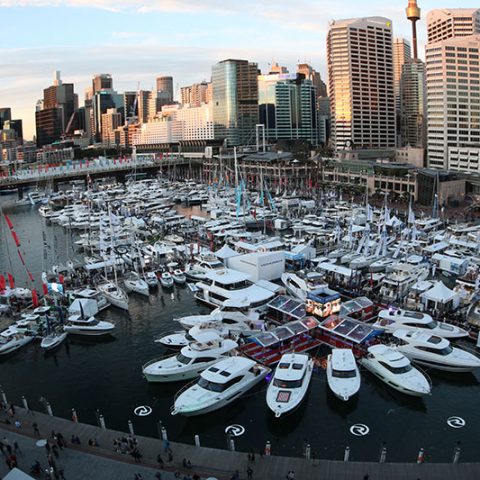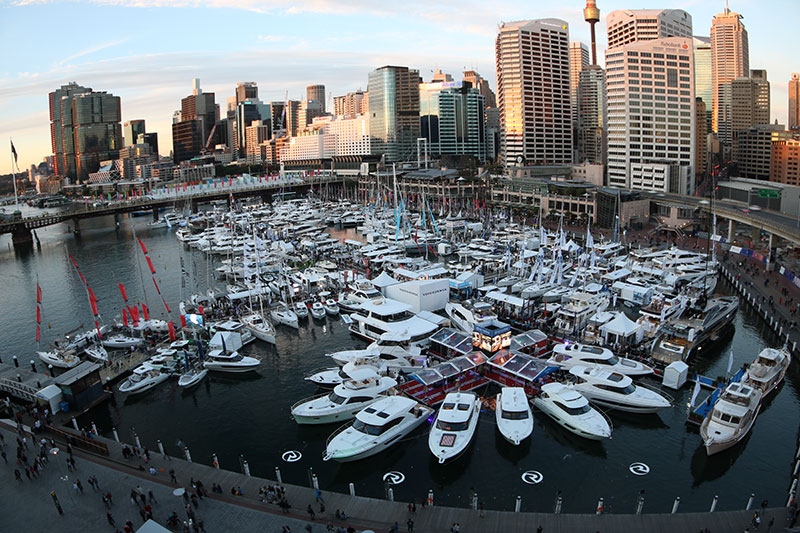 The Sydney International Boat Show was launched as a standalone event in 1968. Prior to this it was common for boats to be displayed as part of a motor show or at the Royal Easter Show.
The first boat show site was at the Horden Pavilion at Moore Park, where it remained until 1985.
The show ventured to a temporary facility in Pyrmont from 1986 to 1988, where an on-water component was introduced. The halls leaked and the marina was rickety, but nevertheless these three years laid the foundation for what would be a long stint at the nearby Darling Harbour.
1989 was a milestone year with the opening of the Sydney Convention & Exhibition Centre. This big, first-class facility had the added benefit of Cockle Bay being a short walking distance. The show grew tremendously in Darling Harbour for 25 years until 2013.
The major upgrade of Darling Harbour started soon after our 2013 show. The next three years of 2014 to 2016 meant another temporary facility, this time located at Glebe Island. It also meant a split show, with the now very large and popular marina component in Cockle Bay, and a ferry service transporting show guests between the two locations.
For the 50th Sydney International Boat Show in 2017, we returned fully to Darling Harbour. Again in 2018, the undercover displays are located within the vast International Convention Centre – Sydney, and the spectacular marina displays just minutes away on Cockle Bay.
You will see below using 2017 maps, the locations that are occupied by the Show within the ICC and Cockle Bay: Cockle Bay Marina (Darling Harbour), Lower Level 1 (downstairs in ICC) and Upper Level 4 (upstairs in ICC & open air event deck).
The Show Organiser
The Boating Industry Association Ltd (BIA) is the voice of the recreational and light commercial marine industry. On behalf of its members, it promotes safe, recreational boating as a positive and rewarding lifestyle for Australians.
Our members get Australians onto the water, through the manufacture, wholesale or retail of products and services to the recreational boating consumer, and light commercial marine operators.
Apart from organising great shows, the BIA provides a forum to discuss industry needs, problems and solutions and serves as the representative of the industry to Federal, State and Local Government departments and agencies, as well as other industry bodies, corporate interests, allied organisations, media and the public.
If you would like to read more about the BIA then visit our website: www.bia.org.au