Kohler DemoDays with Avant Tecno and Cela
Kohler DemoDays took place at the Kohler Engines headquarters and facility in Reggio Emilia, Italy. Here we approach some Avant Tecno and Cela applications, powered by Kohler engines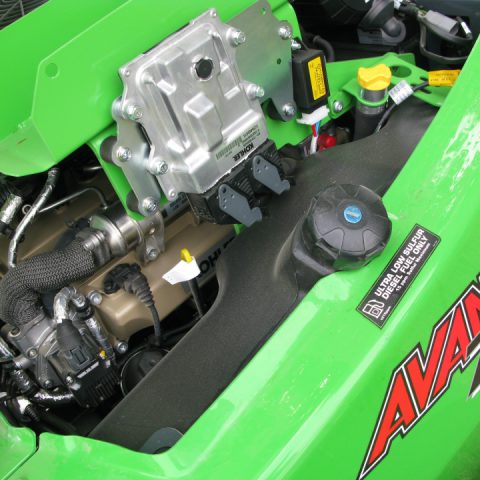 The Kohler DemoDays allowed us to look, touch and 'smell' Kohler applications. In the November issue of POWERTRAIN magazine International, you will find our report from Reggio Emilia. Here, and in future posts, we will show you what we saw, as told by them. Let's start with Avant Tecno and Cela.
Kohler DemoDays focuses on Avant Tecno
The collaboration between Avant Tecno, a Finnish manufacturer of multipurpose compact loaders, and Kohler began about 15 years ago to power the Avant 200 multi-purpose loader for both the European and North American markets with a CV20S engine (20.5HP gasoline V-Twin with vertical shaft). At the time, Avant had chosen Kohler gasoline engines for reliability, power and efficiency, features that can give the compact loaders excellent performance, enabling operators to work efficiently and comfortably. With the introduction of Stage 3B / EPA T4F, Avant began equipping its larger wheel loaders such as the 760i with the Kohler Diesel KDI 1903TCR engine with DOC creating a product that was very successful in the market. Then, with the advent of Stage V regulations in Europe, Avant equipped its larger multi-purpose loaders with the Kohler KDI 1903TCR engine with DOC and DPF, which also proved highly reliable with excellent performance. Thanks to the power density of these engines, Avant has been able to match a large number of attachments to the machines, increasing their versatility. The compactness of the engine helps the design of the hood, making it very low, and gaining in operator visibility and consequently also in safety when maneuvering. The close cooperation between Kohler and Avant Tecno during the regulatory transition from EU Stage IIIB to EU Stage V, aided by the same engine layout between the two emissions, allowed the machine to be upgraded to the new regulations without heavy design changes. Meanwhile, Avant also took advantage of the technological innovation introduced by the Kohler gasoline engine with EFI electronic fuel injection to equip with the ECV730 (V-Twin gasoline 25HP vertical shaft) model having dual EU Stage V and EPA/CARB Certification the 225 multipurpose loader. It thus realized a very compact and versatile model that was very fuel efficient due to the electronic fuel injection and easy to maintain. The Avant 225 loader represents a major step forward in compact loader innovation. Avant chose Kohler engines for reliability, power and fuel efficiency, features that can give multipurpose loaders even better performance, enabling operators to work more efficiently and environmentally friendly in both Europe and North America.
Demo Days together with Cela
The collaboration between Cela and Kohler represents a major step forward in aerial platform innovation. A global benchmark in the aerial platform industry, Cela chose Kohler engines for reliability, power and efficiency, features that can give even better performance to their machines, enabling operators to work in a more efficient, optimized and environmentally friendly manner. The combination of Cela's technological excellence with the proven quality of Kohler engines creates added value for Cela's customers, ensuring that they receive leading-edge solutions. "When we chose Kohler, the decision was driven by two main requirements: wanting to create the first large tracked platform that did not require an after-treatment system, and wanting to create the first large tracked platform that had truly low emissions," says Aldo Arcari, Cela plant manager. "This perfect match was conceived by Cela and Kohler, and it was expressed in the first hybrid engine we installed on our spiders, or 28- and 30-meter dual telescopic boom tracked platforms, called Spyder DT28 and DT30". The Spyder Hybrid is equipped with a compact 18 kW Kohler diesel engine, hybridized with an electric engine that can draw energy from a powerful lithium-ion battery: it is K-HEM 1003, Stage V compliant and DPF-free, and such as to provide more than 30 kW of peak power without the need for exhaust after-treatment systems.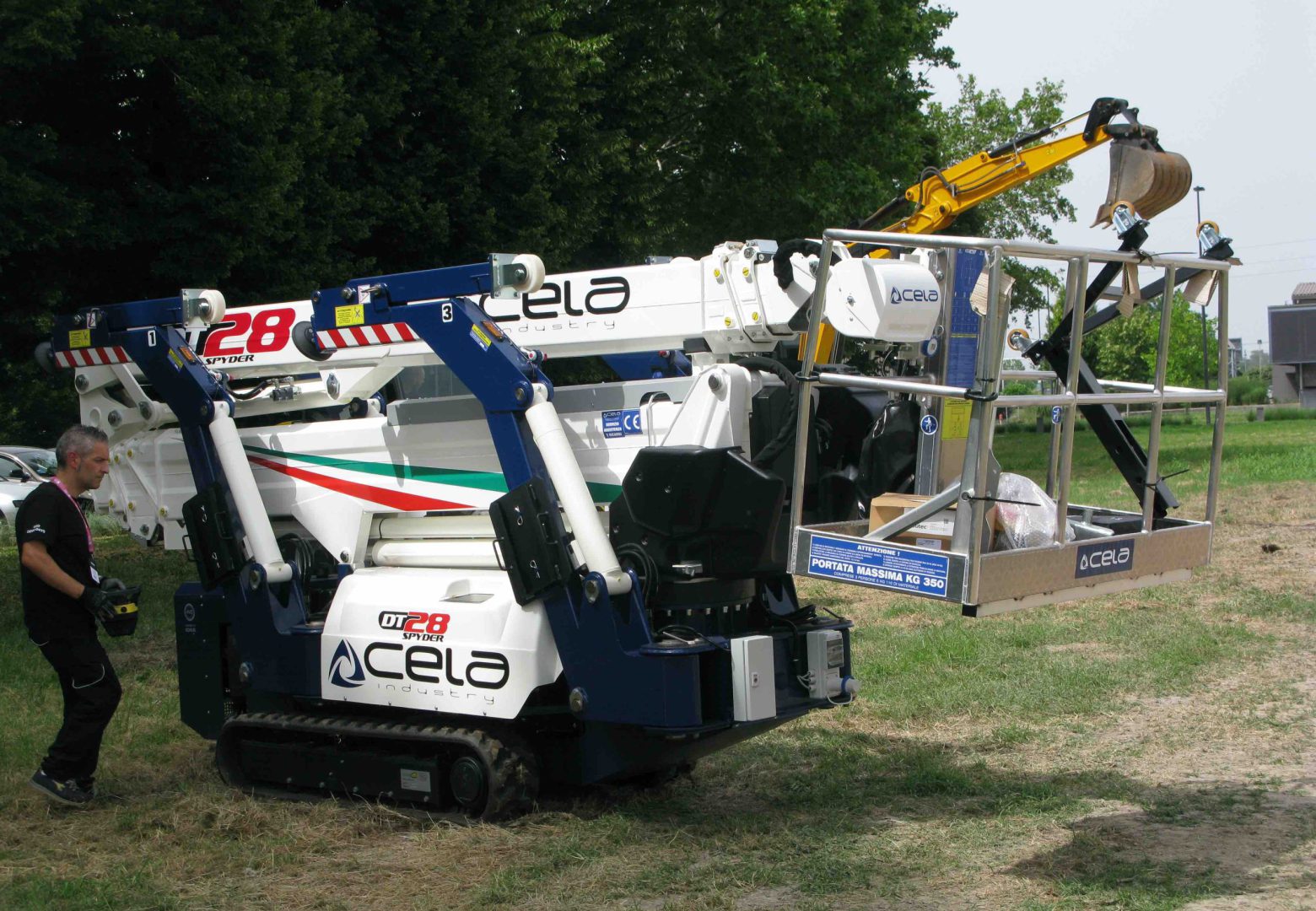 Ordinary maintenance is thus simplified, downtime is canceled, and engine life cycle is extended. Not only does the electric boost of up to 15kW allow the average power output of endothermic operations to be lowered (downsizing), but when low endothermic power is required, Kohler- Cela's Hybrid electric generation comes into play: the power unit allows the battery to be recharged, providing the operator with an optimized, contingency-free workday. Cela Hybrid Spyder has a wide-range engine that has proven adequate for use in even the most demanding situations. It aims to be the key to upgrading existing, less versatile, and more polluting platforms. This prototype created jointly by Cela and Kohler is a cutting-edge concept that will soon be industrialized.