John Deere 5G. The family grows, but Fpt remains
John Deere 5G, 5100 GL, and Fpt Lately, John Deere has expanded its portfolio of collaborations in the field of agriculture and "green trends". However, it has also strengthened its range of specialized tractors with some significant upgrades. The absolute novelty of the new 5100 GL model is worth noting. J.D. renewed the design, in […]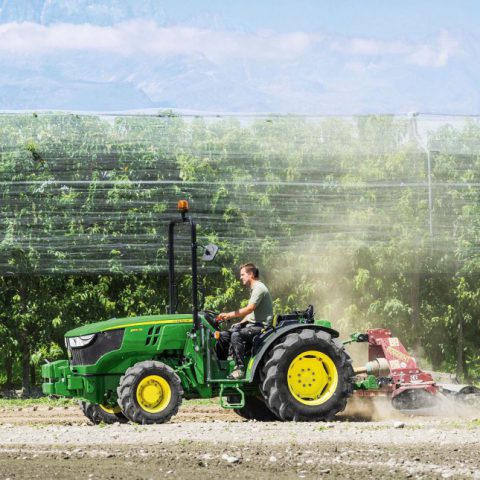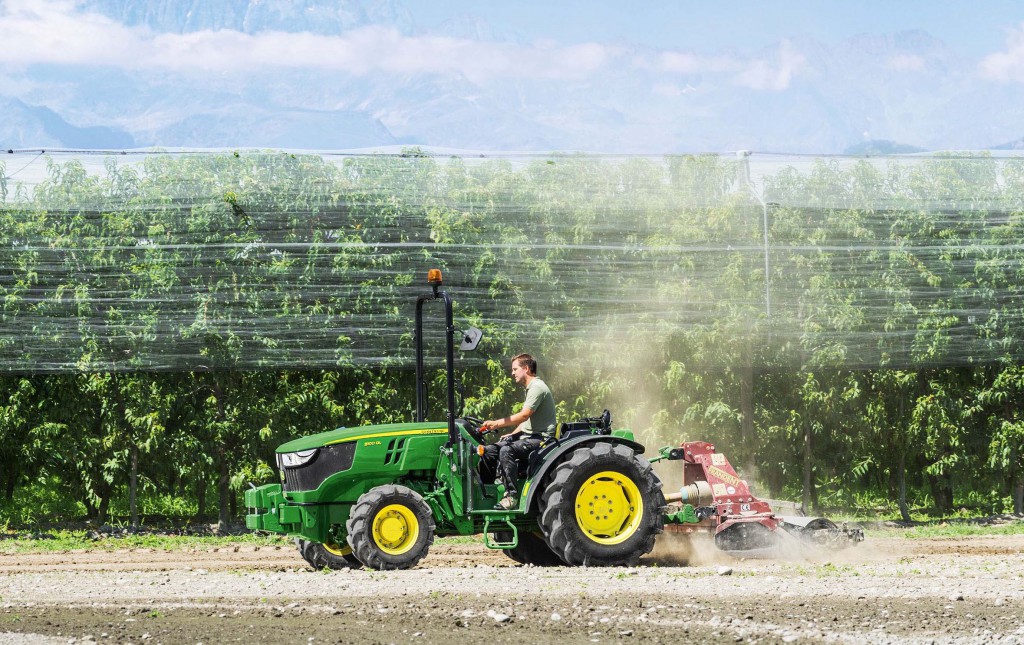 John Deere 5G, 5100 GL, and Fpt
Lately, John Deere has expanded its portfolio of collaborations in the field of agriculture and "green trends". However, it has also strengthened its range of specialized tractors with some significant upgrades. The absolute novelty of the new 5100 GL model is worth noting. J.D. renewed the design, in order to further enhance the characteristics of agility and maneuverability. These are, in fact, the distinctive features of J.D.'s compact machines team. The machines will be able to express the potential of the updates that John Deere introduced among the vineyards of Enovitis in Campo 2018.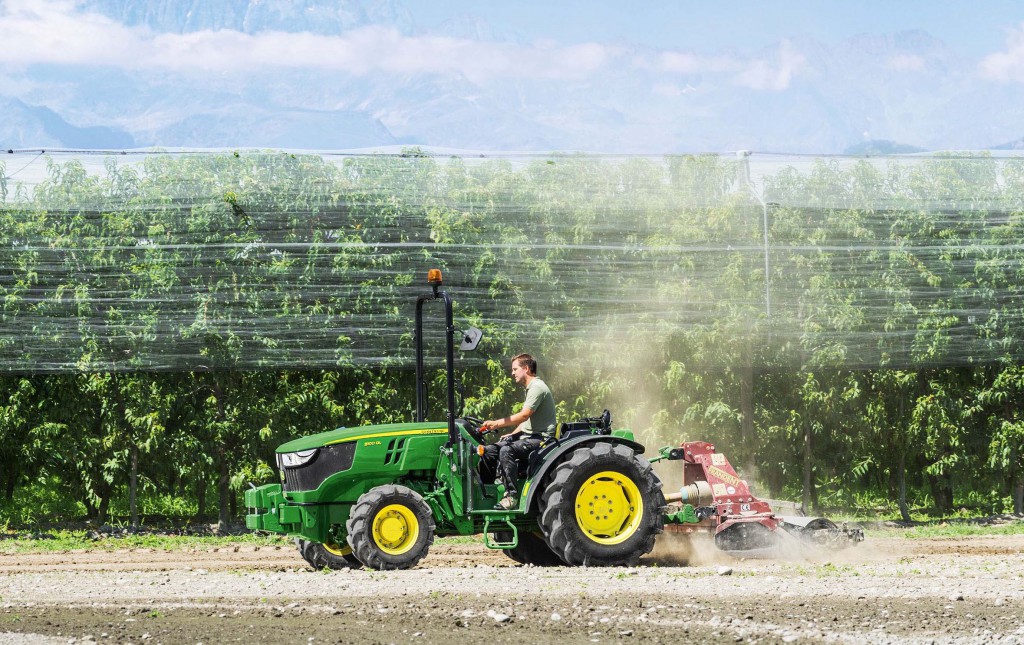 John Deere 5G, loyal to Fpt under the specialized bonnets
All the specialized John Deere 5G, built in Rovigo by Carraro Agritalia, adopt the 3.4-liter 4-cylinder branded FPT. The engine, compliant with Stage IIIB, is equipped with a Dpf, Egr, and Doc.
The 5105GN and 5105GF, capable of delivering 77.2 kilowats, are among the top models. Moreover, they distinguish themselves thanks to the fact that, in addition to the new engines with electronic management, they display other important technological developments. First, the improvements include the insertion under the hood of exhaust aftertreatment systems. Secondarily, a new hand throttle on the right console has been added. Besides, the capacity of the tank is increased by 10 liters, as well as the internal space that has grown by 10 percentage points.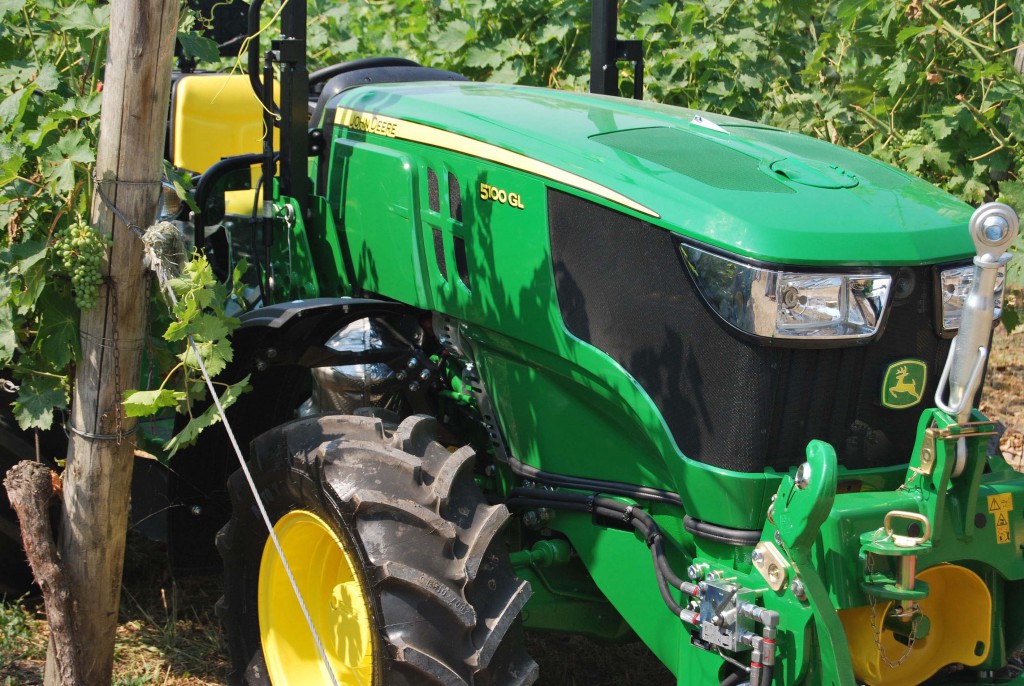 PowrReverser transmission on the 5GL
On 5GL configurations, J.D. has further implemented the advanced PowrReverser transmission. This has 24 forward and 12 reverse speeds and is already available for the 5GF, 5GN, and 5GV versions. The synchronized inverter is the new entry in the equipment list. This allows the operator to change the direction of travel simply with a finger, without leaving the steering wheel and without depressing the clutch pedal. In addition, this transmission includes a clutch disengagement button conveniently located on the gear lever.