Giorgio Paris. Volvo Penta is growing fast
Giorgio Paris, Volvo Penta Segment Head Industrial and President Region Emea & Apac told us about Volvo Penta's industrial engines. Market has a growth rate in double digits, but also marine applications are improving rapidly, tells us Giorgio Paris. The target is top displacement engines, as for example the 16 liters since, as Paris pinpointed, they […]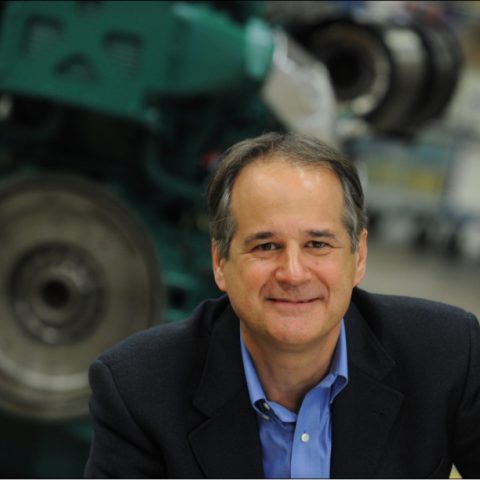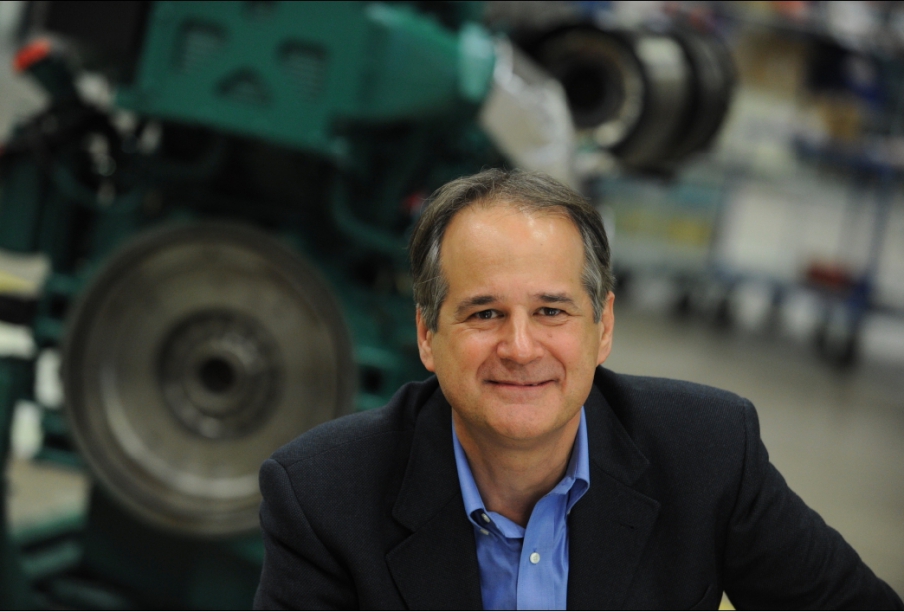 Giorgio Paris, Volvo Penta Segment Head Industrial and President Region Emea & Apac told us about Volvo Penta's industrial engines. Market has a growth rate in double digits, but also marine applications are improving rapidly, tells us Giorgio Paris. The target is top displacement engines, as for example the 16 liters since, as Paris pinpointed, they have no interest in compact engines, focusing especially on off-road and power generation markets. «Since 2015 – Paris says – the off-road segment growth trend continues at a constant 30 percent rate, which is confirmed in the first quarter or 2017. Power generation is stable, due to the crisis of China, where we boast big market shares». European market, especially in Germany, Italy and UK, is driving the growth, Chinese and American ones are following. The reason, explains Paris, is that «Europe benefits from high power engines, the 'Scr only' system and, above all, the ease of installation, a Volvo Penta trademark. Just think of the success of the Ips in Marine applications, a plug and play approach that we transplanted into Industrial market». A direct approach to small and mid-Oem, with customized solutions for air filter, Scr, radiator and pipes completes the 'support' strategy.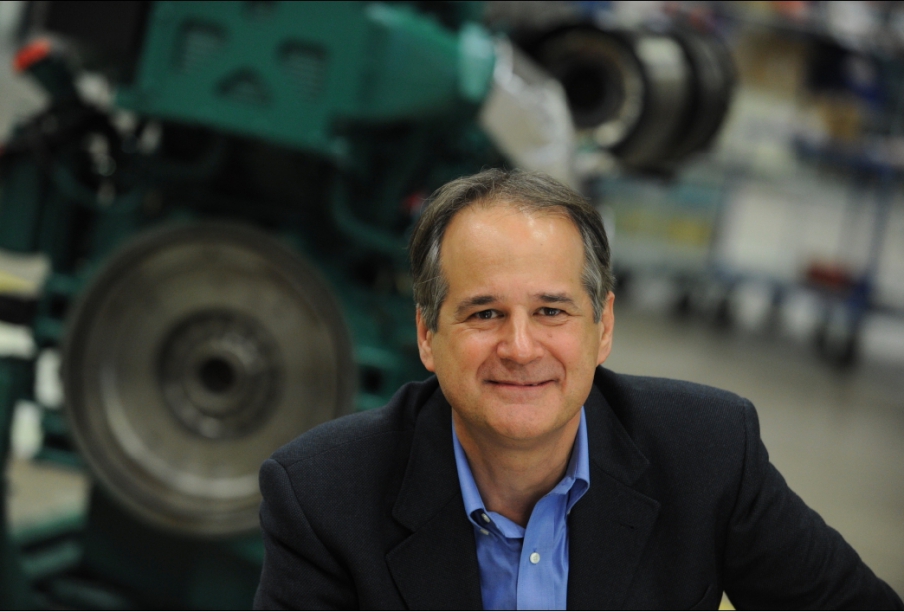 Talking about the interactions with Volvo CE, and the enhancement in agricultural market, Paris shows the two strategies adopted: opening new Volvo Penta Centers, and cooperating with Volvo CE. «We do not delegate – says Paris – following specific customer requests we can integrate the Volvo Penta network with any Volvo (Truck or CE) service point, if needed».
Giorgio Paris and cogeneration
Concerning power generation, the policy is not to compete with customers as gensets manufacturers. Southern Europe is a strategic area, and in Italy Volvo Penta is the main supplier of Pramac, starting from 100 kVA, but they feel confident also in United Kingdom. Outside Europe things are still going well: «in Dubai we introduced the 700kVA […]. The 16-liter range is very important for Volvo Penta, thanks to its high-power density and an unmatched calibration range, from 450 kVA to 700 kVA (770 in emergency) at 1.500 rpm», explains Paris. Brazil, where the 13 liters manufacturing has recently been introduced (Curitiba factory) suffered during 2016, but gave good signals during 2017.
We asked about Volvo Penta strategy to meet upcoming Stage V regulations, and Paris explained that «once launched the off-road range, from D5 to D16, we used the same technology into the same 'casing' to maintain the same space in the engine compartment, regardless of the regulations 'compliance'». They will maintain the actual power range, but in Stage V they'll use non-cooled, or light, Egr system on all ranges of displacement, from 5 to 16 liters. «We work on flexibility – affirms Paris – We will add Dpf, except on 16 liters, integrating it into major sizes such as the D13, keeping it separate in the small ones, 5, 8 and 11 liters, which will keep two separate boxes. Volvo Penta is focusing its engineering efforts on automatic regeneration, trying to avoid 'parked regeneration'».
Biofuels and hybrids?
Biofuels and hybrids are also on the way. In fact, Paris states that they converted some engines for truck applications to operate with 6 or 7 different types of biofuels. «We unveiled at Bauma the compatibility of our engines with Hvo», he says. Moreover, concerning hybridization, their strategy is to «capitalize on the technologies of Volvo group both in marine and industrial applications. Volvo CE has developed 'demo' hybrids in both mining and construction areas. The hybrid is standard on buses. About 3,000 hybrid vehicles run under the Volvo brand. Electrification will come before we can imagine», concludes Paris.