Benetti Spectre. Roger Moore masqueraded by MTU
Benetti Spectre and MTU Benetti Spectre is not a spy story, it's a 69-meter full custom mega yacht with a steel hull and an aluminum superstructure on five decks. And, if Italian super yacht's name calls to mind the British espionage saga, the true 007 is MTU 12V4000 M93L kilowatts @ 2,100 rpm. Benetti Spectre means […]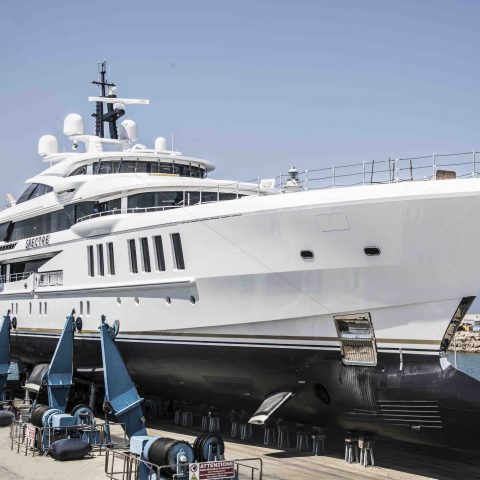 Benetti Spectre and MTU
Benetti Spectre is not a spy story, it's a 69-meter full custom mega yacht with a steel hull and an aluminum superstructure on five decks. And, if Italian super yacht's name calls to mind the British espionage saga, the true 007 is MTU 12V4000 M93L kilowatts @ 2,100 rpm.
Benetti Spectre means a jump in the luxury scenary that's allowed just to the caliber of Vitelli's family jewel.
After Quantum of Solace and Diamonds Are Forever, Spectre is the third yacht launched by Benetti for New York businessman John Staluppi.
Facts& figures in pills
69.3 meters long, maximum bean 11.7 meter and 3.2 meters maximun draft. These are the main figures of the majestic hull that's able to host 13*1 people in 8+1 cabins (two owner's cabins, one has a private terrace, a sun lounging area and a hydromassage tub).
The owner chooses Benetti for the third time and, as usual, celebrates his passion for James Bond, the leading character in the series of films inspired by the novels of Ian Fleming.
BENETTI, A FASHIONABLE AND ARTS-FRIENDLY BRAND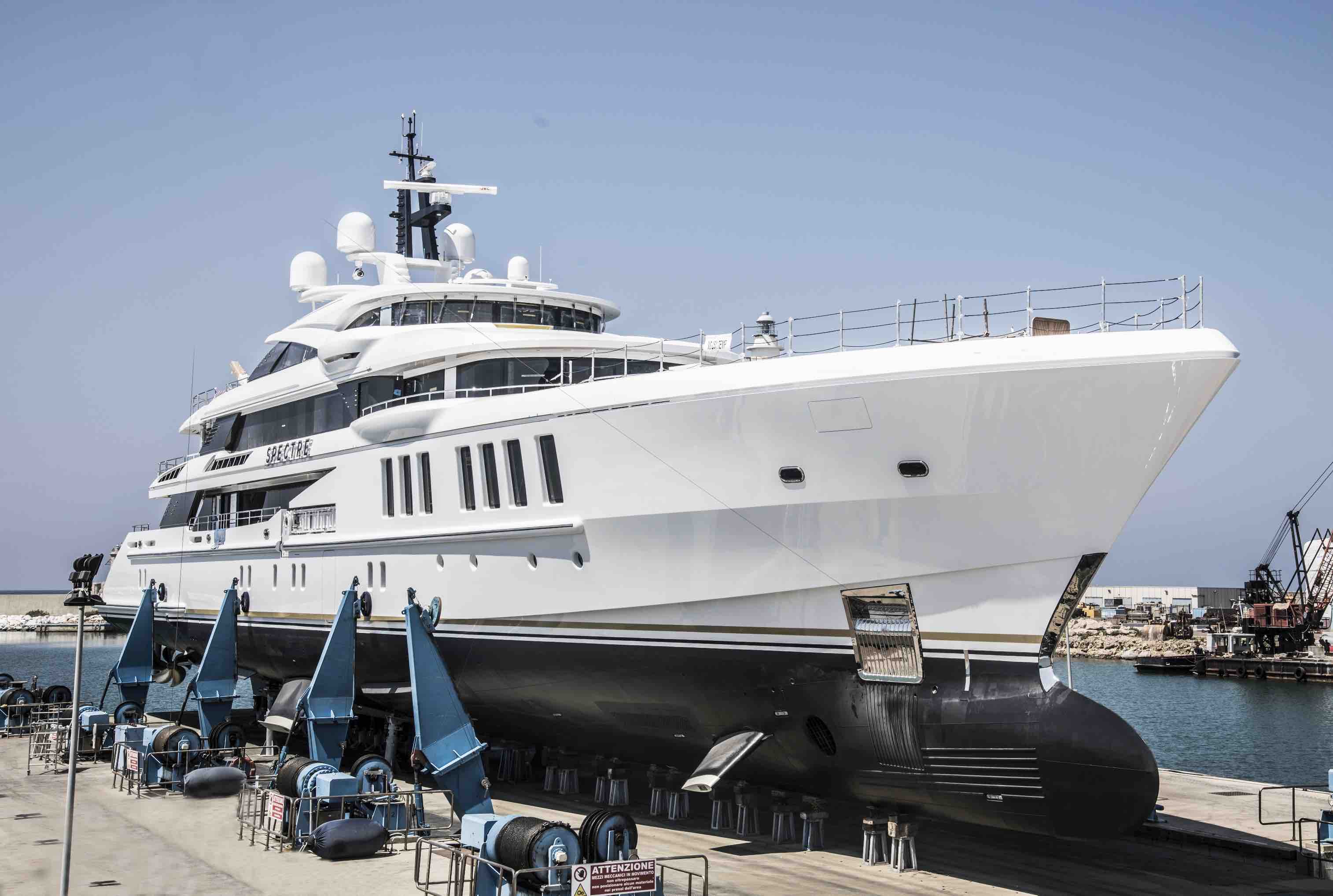 69,3 meters-yacht genesis in a glance
Spectre is fitted with Ride Control technology by Naiad Dynamics, representing an absolute novelty for this type of boat. The system significantly increases stability during navigation and improves comfort on board with the help of four stabilizing fins and three vertically-adjustable blades. The lines of the Hi Speed Cruising Hull, designed by Dutch firm Mulder Design, deliver maximum navigation efficiency, with a range of 6,500 nautical miles at 12 knots and a top speed of 21.2
knots, 30% more than a traditional displacement hull.
The exteriors are by Giorgio M. Cassetta, the style of the interiors, created by Benetti's Interior Style Department, recalls the mood of certain French hotels.
About Benetti shipyard, seven Full Custom yacht deliveries are planned in 2018/2019, including 3 giga yachts over 100 meters each, now being built in parallel at the company's Livorno shipyard.
MTU SERVICE? NO PROBLEM. YOU NEED JUST A SOFT TOUCH ON YOUR DEVICE