Cox Powertrain CXO300 diesel outboard engine was on display in Fort Lauderdale
Cox Powertrain CXO300 diesel outboard engine was the main attraction at the Ring Power booth in Fort Lauderdale. Ring Power is Cox Powertrain's Florida distributor and participated in the trade show from October 28 to November 1. Despite the Covid-19 emergency, the Fort Lauderdale International Boat Show was regularly performed, even though several exhibitors, and […]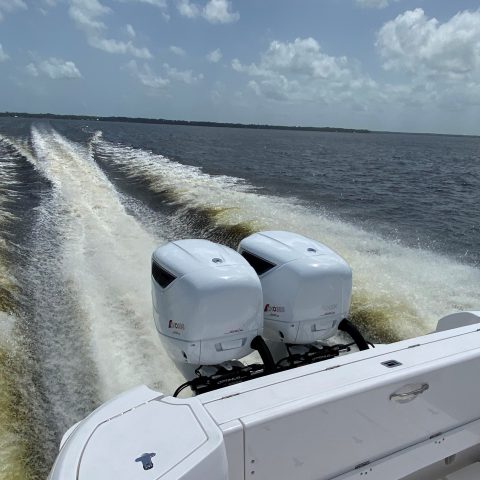 Cox Powertrain CXO300 diesel outboard engine was the main attraction at the Ring Power booth in Fort Lauderdale. Ring Power is Cox Powertrain's Florida distributor and participated in the trade show from October 28 to November 1.
Despite the Covid-19 emergency, the Fort Lauderdale International Boat Show was regularly performed, even though several exhibitors, and especially those coming from Europe, could not attend the show because of the quarantine.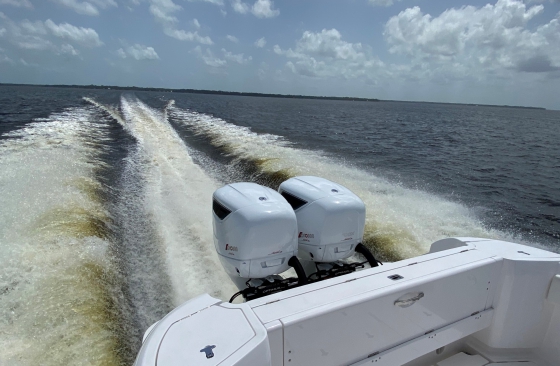 Cox Powertrain CXO300 engine: 300 hp at the propeller
During this year's show, the Cox team and its Florida distributor gave visitors the opportunity to experience the true power and durability of the CXO300 diesel outboard engine. Ring Power's CXO300 twin installation Intrepid Nomad 345 was indeed docked close to the show ready to take interested customers out for on-the-water demonstrations.
As a high-performance diesel outboard engine, delivering 300 hp at the propeller, the twin turbo EPA Tier III approved CXO300 has been designed specifically for marine applications and is based on the proven technology of a 4-stroke, V8 architecture.
A new Head of Sales for Cox Powertrain
There's also a news regarding Cox Powertrain's management. The British manufacturer of high-powered diesel outboard engines for the global marine industry has announced that Hugh Hudleston has joined them as Head of Sales. Mr Hudleston will be responsible for the global sales and distribution of the CXO300 diesel outboard as well as managing key relationships within Cox's network of 35 distributors across the US, UK, Europe and Asia.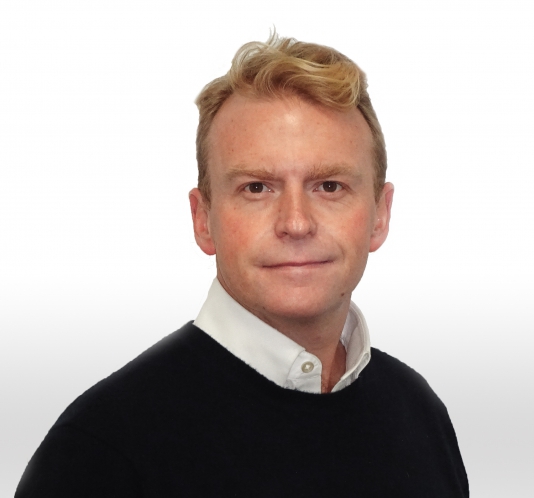 «I am very excited to have joined Cox Powertrain. It is a truly innovative British company, which, as the only manufacturer of a 300-horsepower diesel outboard engine, is offering a brand-new product in a brand-new product category. The response from distributors has been extraordinarily encouraging, and now that production of the engine is increasing, I am looking forward to helping to secure Cox's position as outboard engine supplier of choice for its target markets in the US, UK, Europe and Asia», commented Hugh Hudleston.