Fairbanks Morse will power Royal Saudi Navy's frigates
The 125-year-old story of Fairbanks Morse Fairbanks Morse has been working for over 125 years in distributed power generation solutions. The range of its applications spreads from base load and standby in municipal, nuclear, and institutional facilities to locomotive engines. It also includes naval and commercial-class ship propulsion and shipboard power. It is an EnPro Industries company. […]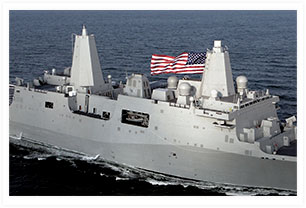 The 125-year-old story of Fairbanks Morse
Fairbanks Morse has been working for over 125 years in distributed power generation solutions. The range of its applications spreads from base load and standby in municipal, nuclear, and institutional facilities to locomotive engines. It also includes naval and commercial-class ship propulsion and shipboard power. It is an EnPro Industries company. This last one is a leader in sealing products, metal polymer and filament wound bearings, components, and service for reciprocating compressors, diesel, and dual-fuel engines.
Fairbanks Morse and the Royal Saudi Navy
Fairbanks Morse has just signed a contract to deliver eight FM | Colt-Pielstick diesel engines. These will power four frigates for the Royal Saudi Navy. This agreement takes place in the context of the Saudi Naval Expansion Program II. This program has been developing for over 10 years so far, with a cost that rose up to about 20 billion dollars.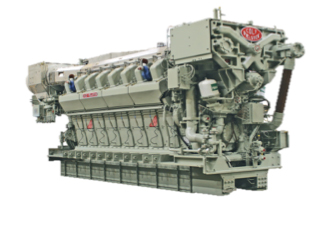 The Fairbanks Morse manufacturing facility in Beloit, Wisconsin, is in charge of building all the engines. This will result in the creation of a great number of new job positions for American workers. Fairbanks Morse has already been working for over 70 years with the U.S. Navy and with the U.S. Coast Guard. For them, the company has been providing quality diesel engines for marine propulsion and ship service systems.
Fairbanks Morse has also announced to have achieved a multi-year 17.3 million dollars contract with the U.S. Navy's Military Sealift Command (MSC). In this case, the goal is to provide services for military ships at sea. It will create jobs at the company's U.S.-based service centers.
A long lasting tradition
«Fairbanks Morse has proudly built military-grade diesel engines for over seven decades from our manufacturing headquarters in the United States», said Andrew Smith, director of Fairbanks Morse's Marine Segment. «We're pleased to have been selected for this project that will expand our global footprint while creating jobs that impact the local economy».
The engines will give power to frigates based on the Freedom-class Littoral Combat Ship (LCS) used by the U.S. Navy. The two (per ship) 16-cylinder FM | Colt-Pielstick PA6B STC diesel engines will provide over 12 megawatts of propulsion power. They take place among the largest medium speed diesel engines manufactured in the United States. The production of the engines is planned to start in early 2019. Deliveries, instead, are scheduled for September 2020.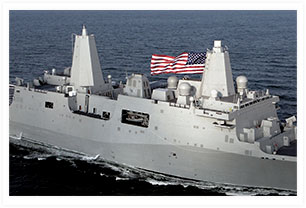 Against all threats
The U.S. State Department commented, through a notification, the agreement. «The proposed sale will provide Saudi Arabia with an increased ability to meet current and future maritime threats from enemy weapon systems. The Multi-Mission Surface Combatant ships will provide protection-in-depth for critical industrial infrastructure and for the sea lines of communication».