Data collection and connectivity made easier: the new iSea line from MAN Engines
It's not only engines we are talking about when mentioning MAN Engines. The company, in fact, launched the new iSea components conceived for yachts and work boats. The line is made of several products, starting from a new electrics case featuring a central electronics unit, bridge displays and a throttle lever. «All of the perfectly […]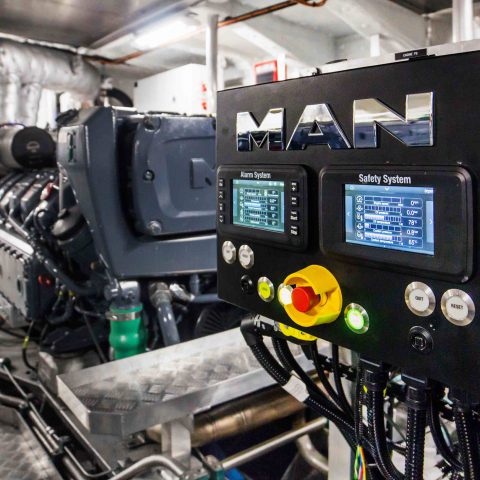 It's not only engines we are talking about when mentioning MAN Engines. The company, in fact, launched the new iSea components conceived for yachts and work boats. The line is made of several products, starting from a new electrics case featuring a central electronics unit, bridge displays and a throttle lever.
«All of the perfectly coordinated components of this new product line are characterised by the fact that they simplify processes and operating procedures. As an open system, they also provide a high degree of connectivity with other components that are commonly available on the market. iSea from MAN Engines saves customers time and space, thus generating added value that ultimately puts money in their pockets», stated the manufacturer.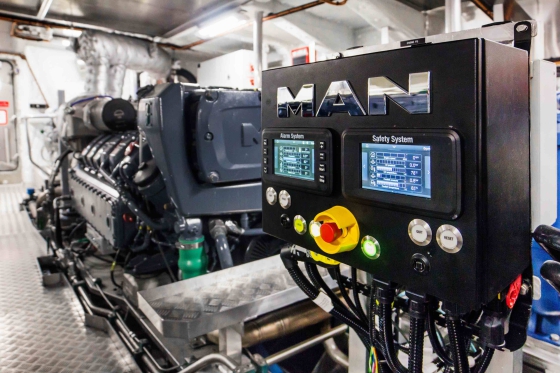 The electrics case communicates with the engine
Talking about one of the products, the new electrics case, we might say that it «records all of the engine data and compares it with pre-determined target values. In the event of a departure from any engine or gearbox target values, an integrated alarm system triggers either a warning, an alarm or a reduction procedure in order to protect the engine. Given the fact that various control units, alarm systems and, if the customer so desires, safety systems, are incorporated into the electrics case, there is no need to house these additional components in the engine compartment».
iSea from MAN Engines: Red Dot award for the bridge display
In addition, another component belonging to the iSea line, namely the marine bridge display, has won the prestigious Red Dot Award 2020 for product design. «The MAN iSea bridge display with a diagonal length of 7" or 5" displays engine operation and operating values, alarms, start/stop and convenience functions (e.g. video transmission to the bathing platform). It thereby replaces up to seven peripheral devices and ensures that the control panel on the bridge of yachts and work boats is clean and modern. The streamlined, and now award-winning design has been instrumental in this. The small installation depth and glass surface right to the edge allow the display to fit seamlessly into the control panel», MAN Engines stated once again.