MAN 28/33D STC passed the Type Approval Test
5 classification societies supervised the TAT At the end of April 2018, MAN 28/33D STC engine (MAN Diesel & Turbo division) passed the Type Approval Test (TAT). It is a 12, 16, or 20-cylinder diesel engine, capable of providing up to 10,000 kilowatts. Man designed it to perfectly fit for naval applications. The test took place at the […]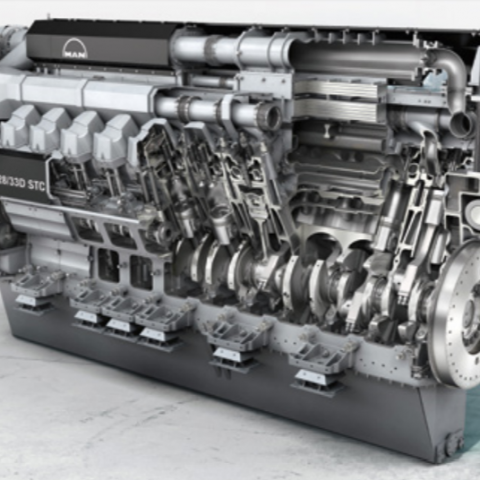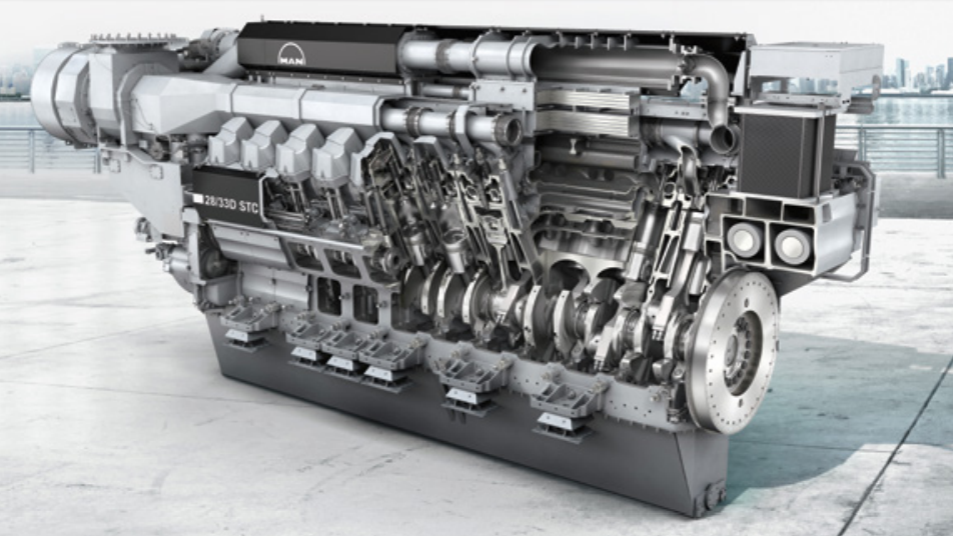 5 classification societies supervised the TAT
At the end of April 2018, MAN 28/33D STC engine (MAN Diesel & Turbo division) passed the Type Approval Test (TAT). It is a 12, 16, or 20-cylinder diesel engine, capable of providing up to 10,000 kilowatts. Man designed it to perfectly fit for naval applications. The test took place at the company's works in Augsburg, Germany. The Type Approval Test is usually a procedure for the approval of the product design, before prototypes move to series production. The TAT in Augsburg took place over three days and covered the integration test of the engine safety and control system (SaCoS), the performance run and a final component inspection.
Classification-society representatives, coming from different institutions based in different countries, supervised the TAT. The entities involved were the China Classification Society, Class NK, Registro ltaliano Navale, the Russian Maritime Register of Shipping and the Indian Register of Shipping.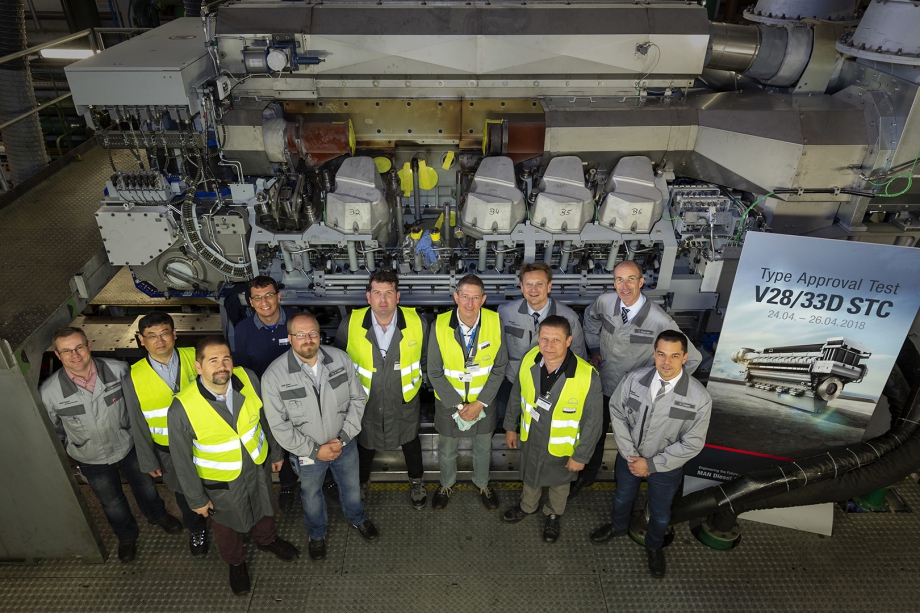 Beyond the test itself
Daniel Degen, Head of Diesel Engine Testing at MAN Diesel & Turbo, commented on the engine's result. «Testing followed the time schedule precisely and the engine performed perfectly on the testbed. The TAT is important as it showcases the 28/33D STC's continued relevance both to the market and our licensees. We are very happy with the result».
The first certification for the MAN 28/33 engine arrived in 2002. They have been continuously developing in terms of product improvement and customer benefit ever since. Also meeting new legislative requirements has been a central issue. The last, in chronological terms, significant improvement that the company designed for the engine has been the introduction of sequential turbocharging (STC), back in 2012. This significantly improved its dynamic behavior.  At the same time, it enlarged the operation range in terms of high torque operation on the double propeller curve.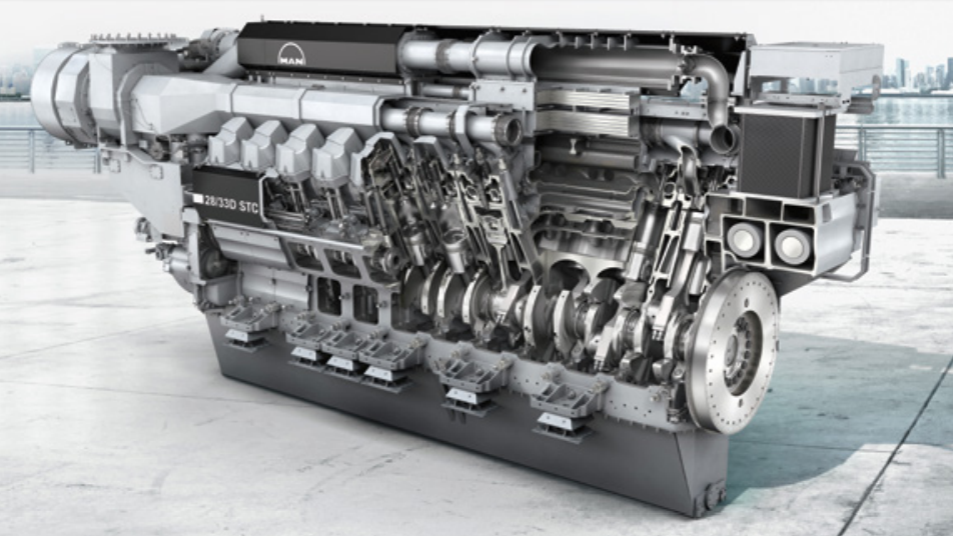 Before the last certification, seven other classification societies – ABS, BV, DNV GL, LR, TL, CR – already approved the engine. This means that, with this latest approval extension, the V28/33D STC is now certified by a total of twelve classification societies. The real importance of the certifications lies in the fact that they facilitate mechanical applications of the engine up to 500 kW/cyl (ICFN) or 455 kW/cyl (MCR) in ships worldwide. In the primary configuration, the engine complies with IMO Tier II emission regulation. In combination with MAN Diesel & Turbo's customized SCR system, the engine also meets the requirements of IMO Tier III.