MAN engines and digital solutions for ships in Israel and Norway
Some interesting projects are emerging, indeed. These involve MAN engines, as well as digital solutions and a world-premiere retrofit, in Israel and Norway. For the first one, let's go to Israel, where MAN Energy Solutions «has won the contract to supply complete propulsion packages to two OPV-45 offshore patrol vessels currently under construction at Israel […]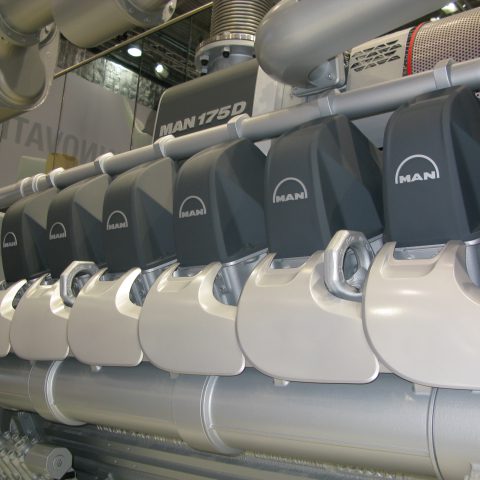 Some interesting projects are emerging, indeed. These involve MAN engines, as well as digital solutions and a world-premiere retrofit, in Israel and Norway. For the first one, let's go to Israel, where MAN Energy Solutions «has won the contract to supply complete propulsion packages to two OPV-45 offshore patrol vessels currently under construction at Israel Shipyards in Haifa. The contract covers two identical shipsets, each featuring 2 × MAN 16 V175D-MM engines (2,960 kW at 1900 rpm) and gearboxes, as well as ALPHA FPP propellers with struts and Alphatronic 3000 propulsion control systems», as stated in the official press release.
The MAN 175D engine (pictured below) is manufactured in three variants of 12, 16 and 20 cylinders. The engine is available with an output ranging from 1,500 to 4,400 kW and is optimised for propelling ferries, offshore supply vessels, tug boats and other working vessels.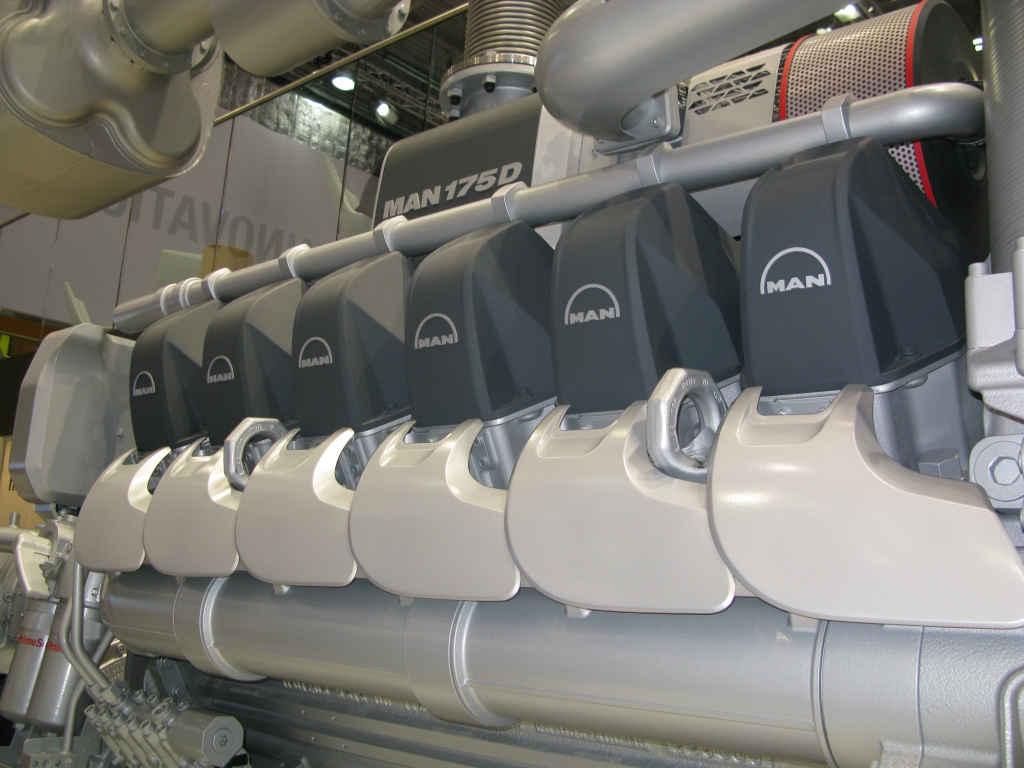 MAN ES in Norway for environmentally-friendly fishing
Heading towards the North, let's move to Norway, where «MAN ES' latest propulsion and emission technologies, combined with its data-driven service, PrimeServ Assist, and digital platform, MAN CEON, support Norwegian Odd Lundberg in pursuing environmentally-friendly fishing MAN Energy Solutions has announced a new end-2-end reference for its digital service offerings within the key fishing segment. Norwegian trawler/purse seiner, 'Odd Lundberg', is a 70-metre vessel owned and operated by the business of the same name».
Built in 2019, the fishing vessel features an MAN propulsion package, including a four-stroke L32/44CR engine, an MAN TCR20 turbocharger and an MAN SCR (Selective Catalytic Reduction) system, backed up by the MAN PrimeServ Assist data-driven service solution enabling real-time, remote monitoring on the MAN CEON application.
The world's first LPG-retrofit
The third project deals with the world's first LPG-retrofit, announced in October 2020. This time, let's rely on MAN PrimeServ, MAN ES' after-sales division, which managed the successful conversion of the main engine aboard the LPG carrier, 'BW Gemini', from an MAN B&W 6G60ME-C9.2 type to an MAN B&W 6G60ME- LGIP dual-fuel type, capable of operating on fuel oil and LPG.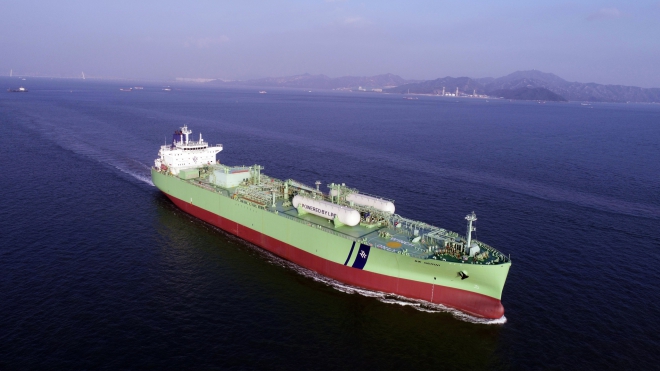 «The industry is moving towards a zero-carbon future and there is a strong global push towards sustainability. As we pass the 2020 sulphur cap and get closer to future IMO targets in 2030 and 2050, companies that show strong corporate commitment to sustainability will become more commercially attractive. In this context, this retrofit project represents an important milestone and case study for the future of our industry», said Uwe Lauber, CEO of MAN Energy Solutions.