Norberto Ferretti has chosen Yanmar for his private yacht
Norberto Ferretti selects YANMAR triple-engine propulsion package to power his private yacht.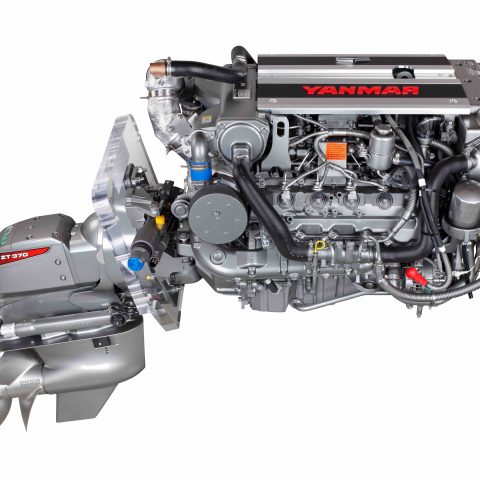 When your name is Norberto Ferretti, the purchase of a yacht cannot go unnoticed. It is therefore striking that the co-founder of the Italian shipyard of the same name, which has now fallen into the Weichai orbit, has opted for a triple Yanmar installation for his 45 foot boat.
Ferretti's choice? Three Yanmar 8L engines, in the Norberto perspective
According to the the Japanese company, the Ferretti Yachts co-founder and esteemed yacht builder elaborates on why he chose the YANMAR 8LV installation for his 47 Tender, a decision based on decades of yacht building during which he oversaw the installation of more than 700 YANMAR engines onboard the Riva Aquariva. He enthuses about his experiences using and operating the YANMAR power solution on his prized boat, while enjoying daily excursions along the spectacular coast of Formentera, the famous Spanish island. The YANMAR package, installed by YANMAR's Italy distributor, Cartello, consists of three 8LV370 engines with YANMAR ZT sterndrives, controlled by the YANMAR Vessel Control System (VCS) and JC10 joystick control.
Fulfilling Norberto Ferretti's specific requirements to exceed 35 knots and have responsive joystick control for easy marina navigating and alongside mooring, the YANMAR triple-8LV installation is performing above the Italian entrepreneur's high expectations, particularly impressing with the rate of acceleration, simplicity of use, and smooth shifting.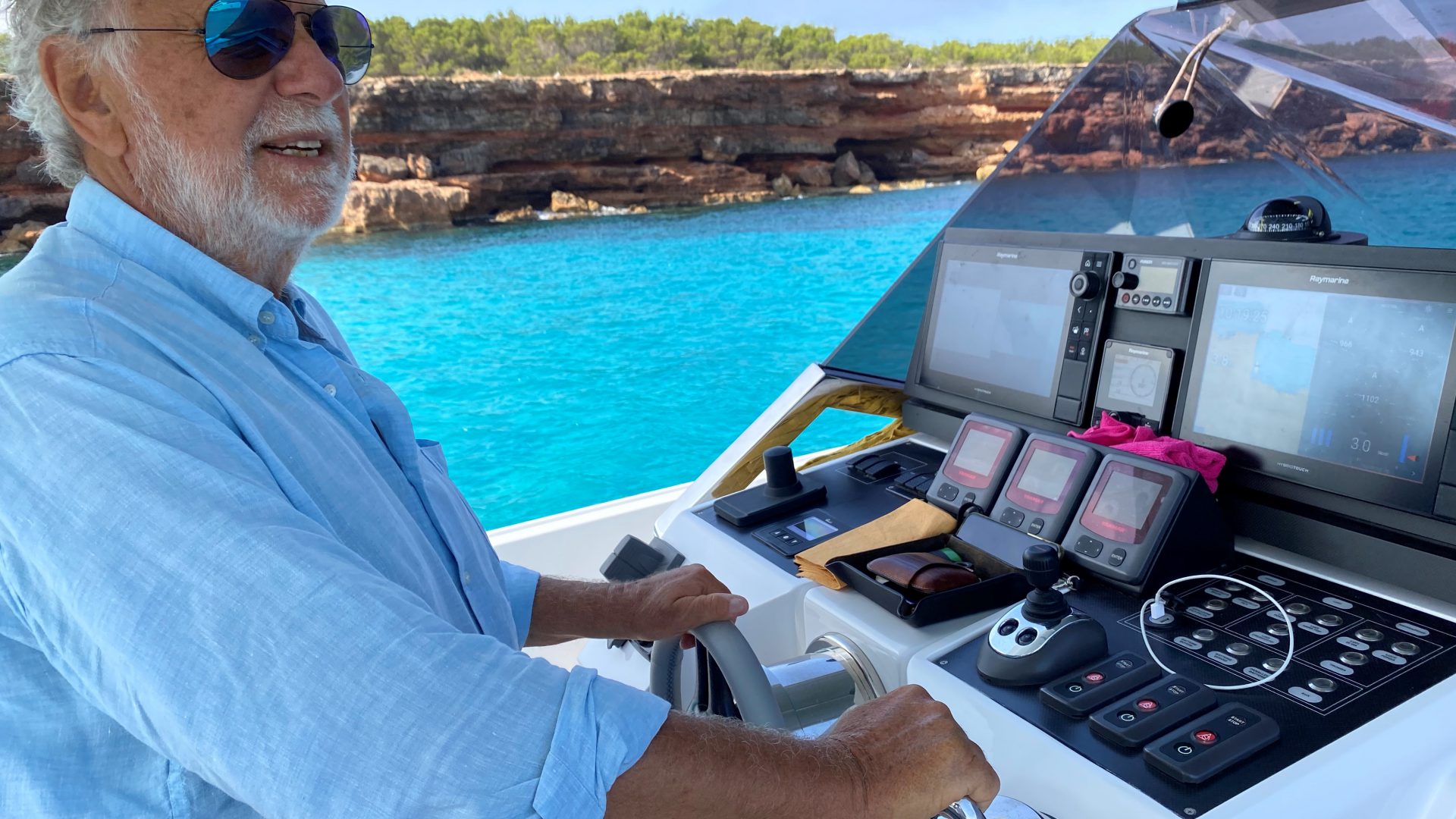 What Norberto Ferretti said about Yanmar
"I wanted a diesel engine with the same performance of a gasoline engine and this YANMAR 8LV has a twin-turbo system that is impressive," explained Norberto Ferretti. "The YANMAR 8LV is very light and it has this incredible boost. The boat is very responsive, so it stops easily and then goes back up to 40 knots in just a few meters time. I was very impressed with this YANMAR's ZT370 sterndrive. I have alongside mooring here in Formentera. I just give little tap, lightly and briefly turn the JC10 joystick, and the stern or the bow goes towards the quay. It is extremely easy."
Yanmar is the partner also for Bertram 28 repowering
He revealed he will mount two 4LV250 mhp YANMAR engines during the refit of another personal yacht, a vintage Bertram 28, that he is renovating, due to the experience he has had with YANMAR engines over the past 20 years and the service he received on the three 8LV package from Cartello.