Punch at the Genoa Boat Show to focus on performance and sustainability
The powerful Bukh engines engineered by Punch Torino are installed on the Heritage 9.9 US Castagnola Yacht. Environmental sustainability represents a fundamental element of Punch's technology.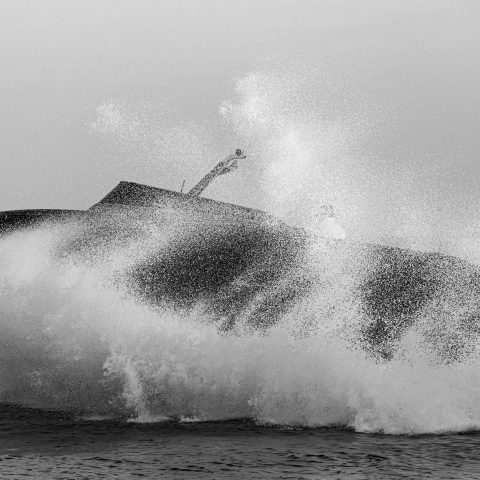 Once again, Punch is set to participate in the prestigious Genoa Boat Show. Running from September 21 to 26, 2023, this event serves as a crucial platform to unveil Punch's latest innovative propulsion solutions that offer high-performance navigation experiences.
The collaboration with Castagnola Yacht aligns perfectly with this vision: the Heritage 9.9 US, an exclusive product exuding timeless charm with a classic allure and modern craftsmanship in materials and technologies, boasts two powerful Bukh power units engineered by Punch, derived from General Motors' diesel engines. With power exceeding 500 HP, they represent a significant increase in sportiness compared to previous solutions. Engineered for exceptional performance, these engines offer great power and efficiency, ensuring seamless and engaging navigation.
Sustainability is a pivotal point of Punch's products: the engines are developed also for HVO fuel (Hydrotreated Vegetable Oil). The use of HVO marks a step forward in reducing polluting emissions, contributing to the safeguarding of the marine environment.
OXE Marine and Punch Torino together for the outboard engines
OXE Marine and PUNCH Torino have announced their cooperation to further develop diesel outboard engines. OXE Marine is the company behind the world's first high performance diesel outboard. The company's unique and patented solutions for high transmission between powerhead and lower leg has led to a global high demand for the company's outboards. Punch brings significant engineering and automotive technology competence to the cooperation. The two companies will team up to improve on the already low-emission diesel engines to meet future emission regulation standards and develop marine solutions for a more sustainable and safer maritime environment.
Emanuele Patti, Sales & Marketing Director at Punch: "The Genoa Boat show is a recurrent appointment on our agenda – and this year we are there with our biggest exhibit to date, proof of our latest developments in the Marine industry. The Castagnola boat's inboard V8 diesel, whose concept was born on an earlier edition of the Genoa Boat show, the cooperation with OXE for outboard diesels, the HVO application and the progresses on Hydrogen combustion engines are showcasing the steps of Punch's strategy towards sustainable marine propulsion."