Volvo Penta towards carbon-neutral mobility on the water
Johan Inden, President of the Marine Business Unit, talks about the shape of things to come as Volvo Penta embrace electric and the path towards carbon-neutral mobility on the water.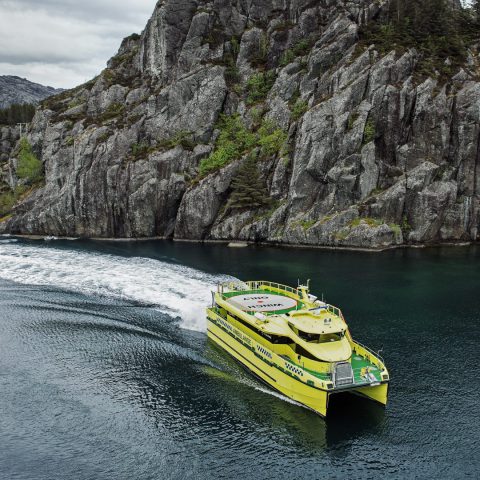 Johan Inden, President of the Marine Business Unit, talks about the shape of things to come as Volvo Penta embrace electric and the path towards carbon-neutral mobility on the water.
At Metstrade 2022, Johan contributed to a panel discussion with leaders from across the marine industry. The topics spanned sustainability, and the path toward carbon neutrality. Let's hear from the thoughts of Johan, who's an accomplished leader with decades of knowledge in the marine industry and beyond.
Volvo Penta: sustainability as a whole
Johan Inden: As with any path towards the future, this is not a straight line or a paved road. Instead, it's about exploring and uncovering the path through a relentless focus on the targets – sustainable solutions providing an elevated user experience. When we uncover this path, or rather the different paths, we'll find the future.
Although uncovering an unknown path is always a new adventure, there are some distinct tools I always put in my rucksack. You need to start by defining the customer journey as well as your targeted experience. What is it, really, in the detail, that we would like to offer customers in this new context? When you have nailed this, explore your network of partners, innovations and collaborations to identify the first steps, maybe the first MVP (minimum viable product) and then test, learn, and do-it-again until you find your paths.
I have been involved with the process of innovation for over 20 years, working across multiple disciplines including venture capital, start-ups and technology & business management consulting. Prior to becoming President of the Marine Business here at Volvo Penta I served as CTO for the company. Something that I've noted with innovation is that it brings so much opportunity, but with that opportunity comes challenge. And the ones who overcome that challenge are the ones with a clear vision of customer value combined with a relentless focus to explore solutions until you nail it and can scale it.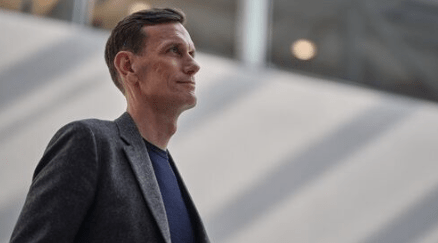 Driving customer experience and sustainable shifts
Volvo Penta has made a commitment to the world towards zero emissions through the Science Based Targets Initiative. With aims for Volvo Penta, as part of Volvo Group, to reach net-zero emissions by 2050, and with some partners looking to drive significant sustainable shifts by 2030, the focus on sustainability will continue to be top-of-the-agenda for us. In the wider marine sector, I expect that the industry will see its biggest transition between 2025 and 2030, and that our defining decade will be 2025 to 2035.
It's a big commitment and we expect a strong shift. As an industry we need to get ready and I don't believe we are. We need to accelerate and we will play our part.
Alongside this shift and core focus on sustainability is the experience of our customers. We believe those two factors are closely intwined – an elevated customer experience in new solutions will drive progression on sustainability and vice versa. We are making predictions about how boaters and operators will use their vessels in the future, how their behaviours and requirements will change, and therefore, how we can meet these needs in a sustainable way.
Our history of delivering innovative features (for example our unique joystick technology) is strong, but we must focus on all parts of the equation to move the boating industry forward to make impactful transformations. Every path to explore and uncover is a new path – driving new experiences and learnings. So even if we have a strong history of innovation, we cannot rest on our laurels.
Sustainable solutions
Real-world sustainable solutions continue to appear in all walks of life, however we know that a one-size-fits-all approach will not be the solution. For the marine sector, our customers will need choice and that's why we will have a portfolio of different solutions based on the purpose, size and application of each vessel. We are exploring multiple avenues including electromobility, combustion engines, renewable fuels, and design innovation. I am personally very excited to see how these streams develop over the next decade.  
At Volvo Penta, we have some significant pilot projects ongoing, including the first hybrid-electric sightseeing vessel, powered by our engines that is being run in collaboration with Hurtigruten Svalbard. There's also our work with Danfoss Editron to power two fully integrated hybrid-electric crew transfer vessels (CTVs). 
What we find as we continue conversations with our partners is that understanding the individual needs of each use case is essential, and bespoke solutions, based on modular systems and common architecture will be the way forward, striking the balance between fit for use and serviceability anywhere in the world. The experience on board the boat and the operational requirements must be met. For example, I believe we will be surprised at just how far electric solutions will stretch for short and fixed routes. When it comes to longer journeys, I believe this is when we will start to explore alternative fuels and fuel cells.
Our customers are looking for sustainable solutions, but also excellent experiences. And through the solutions we are exploring, boaters and builders might be able to enjoy the sound of silence, reduced vibrations, and even higher levels of comfort and space, based on the solutions that are right for them. The experience on the boat is set to become even more relaxing, with the fun of driving still there. However, the environmental worry will be significantly reduced.
Translating work "on land" to "on sea"
An interesting comparison point for us has been the sustainable shifts to transport on land, and we can learn many lessons from what we are witnessing. At the same time, it is important to note that there are a number of significant differences between on land solutions and those at sea. We experience different challenges on the water, including the fact we need to provide sustainable energy with speed, safety, and comfort top of mind.
On land, we are witnessing the evolution of charging points, with the ability to charge vehicles within minutes/hours. At sea we need to develop charging infrastructure in marinas that is safe and accessible. Cars have not really changed their design with the shift to electric, but for boats there will be a need for new hull designs. We will also have to look more closely at the potential to retrofit electric solutions to boats, given their longer lifespans compared to cars.
In a way, we are fortunate that the on-land automotive industry is slightly ahead of us. It means we can learn from their experiences, monitor market sentiment, and use that knowledge to ensure the on-sea shift is successful.
Volvo Penta's sustainable future
There is no denying that with such an important focus on sustainability comes some market hesitance. But our customers and partners can take reassurance in the fact our sustainable solutions are being developed with the user experience as a number one priority. Sustainable solutions will not work, and will not be widely adopted, if they do not work for the user. And in that equation, the user might have to change preference as well. That's why we are working on a portfolio of bespoke solutions that will ensure the best outcomes for our customers. And what better way to show this than through examples such as the Kvitbjörn vessel in Svalbard where we have implemented a hybrid electric system, and also enabled innovative features such as joystick functionality in electric mode. This is a brilliant solution in itself, but, even more importantly, it matches the environment in which it operates and elevates the experience of the landscape of Svalbard. It's a great example of how sustainability and an elevated experience play in concert.
There are many ongoing initiatives we are discussing, developing and piloting at Volvo Penta and I look forward to seeing these innovations become realities for partners and customers. After all, by working together we will only strengthen the impact we have as individuals.