From gas engines to fluid monitoring: what's new at MAN Energy Solutions
Gas engine development, data integration, fluid monitoring and more. It's quite full the agenda at MAN Energy Solutions (here, a recent insight on the SCR), with several new and initiatives on-the-go. Let's try to summarize them in this post. First of all, thanks to a fruitful collaboration, HHI-EMD (Hyundai's Engine Machinery Division) has announced the […]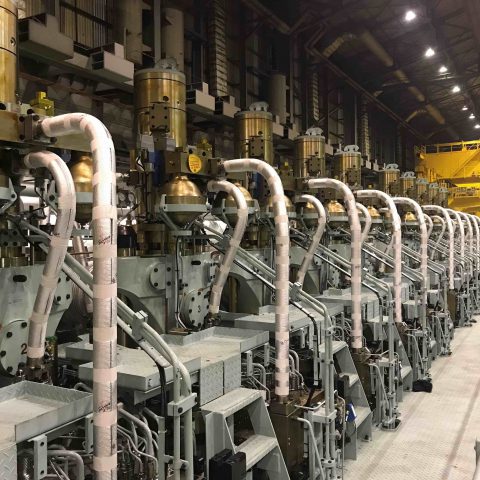 Gas engine development, data integration, fluid monitoring and more. It's quite full the agenda at MAN Energy Solutions (here, a recent insight on the SCR), with several new and initiatives on-the-go. Let's try to summarize them in this post.
First of all, thanks to a fruitful collaboration, HHI-EMD (Hyundai's Engine Machinery Division) has announced the completion of the first shop test for the first of six ME-GI engines bound for a series of container ships for Singapore-based, Eastern Pacific Shipping. MAN Energy Solutions reports that, during testing, the engine successfully ran at 100 percent load in gas mode.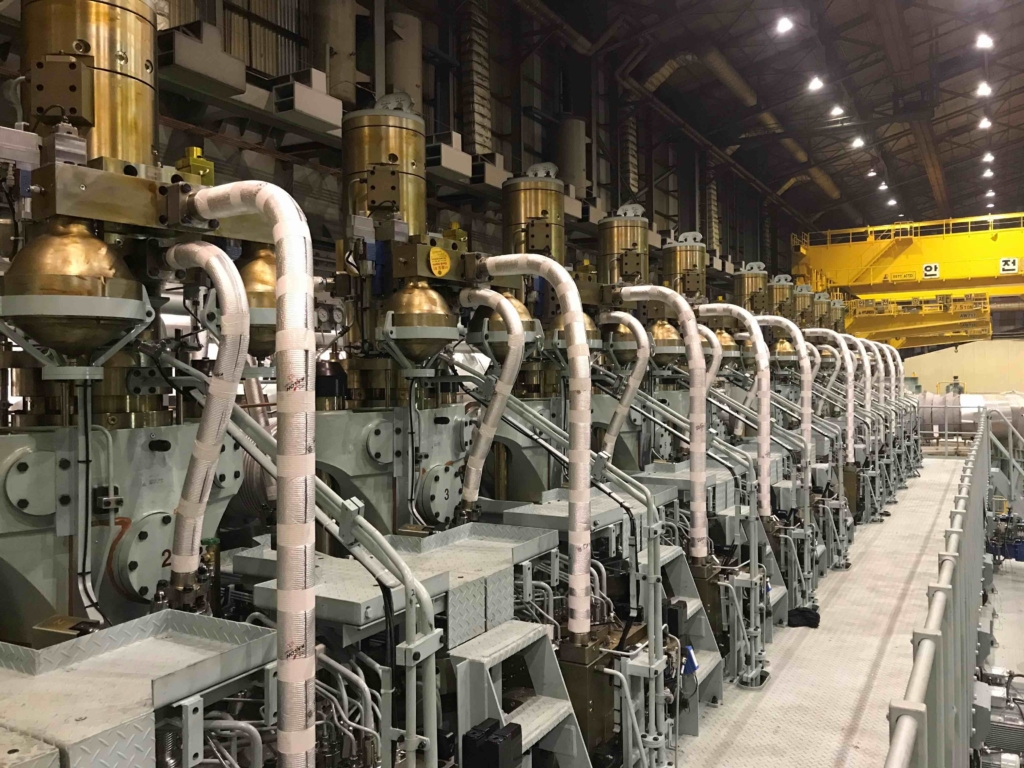 The six units are MAN B&W 11G90ME-GI dual-fuel configurations operating on LNG with delivery dates scheduled between 2020-2022. Hyundai Samho Heavy Industries (HSHI) will construct each of the neo-Panamax boxships.
The shop test also marked the debut of of MAN Energy Solutions' new Pilot Booster Injection Valve (PBIV), which employs smaller or larger atomising holes, depending on fuel mode, to inject fuel into engines.
MAN ES AND THE GAS AS A SHIPPING FUEL: AN APPLICATION
MAN Energy Solution working for data integration
The Group has also launched an open initiative for digital data integration and collaboration. Under the name of mýa, the new digital platform enables the integration of OEMs' data across the marine, power, and energy industries, among others. The platform makes the exchange of data happen in a controlled and secure manner among participating OEMs, operators and asset owners. MAN's goal is to create an independent, non-profit organization to govern mýa and promote industry collaboration in realizing the benefits of digital technology.
Shifting to quite a different sector, MAN fluid monitor for lube oil is a light and robust system developed by MAN Energy Solutions to meet the needs of the owners of industrial installations where lube-oil quality is a critical setting. It enables owners to actively monitor – on an ongoing basis – the degradation and contamination of lube oil and protect their industrial assets. The fluid monitor has recorded over 18,000 test hours on pilot industrial sites, complies with CE standards and has been certified by Bureau Veritas marine applications.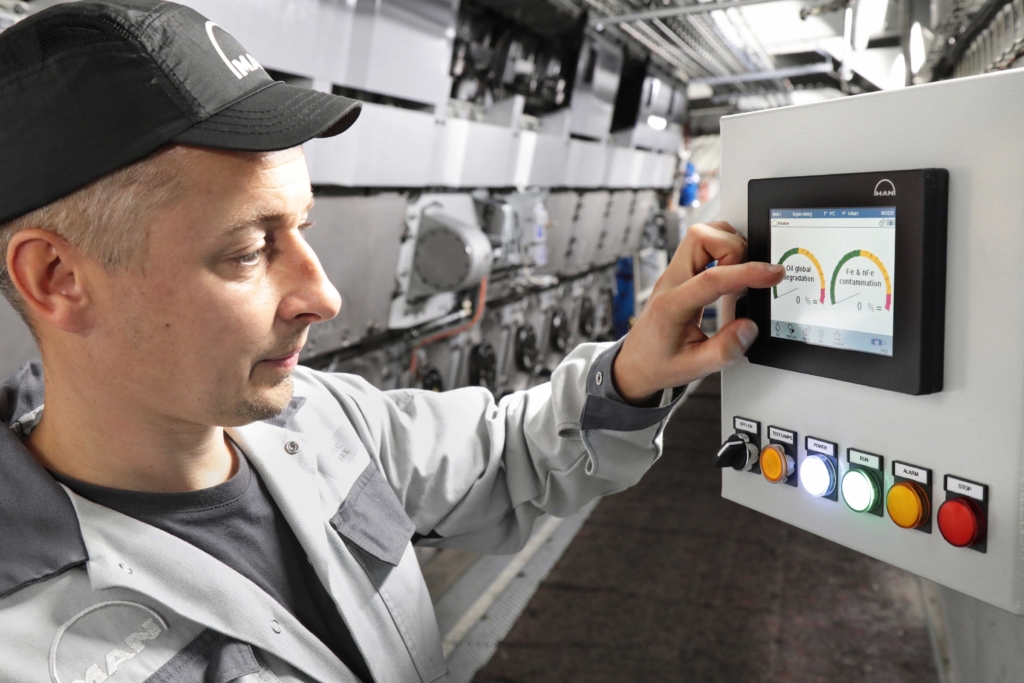 Committed to the Royal Thai Navy
Last but not least, MAN Energy Solutions has won the contract to supply the main propulsion engines for two new 41 meters patrol vessels for the Royal Thai Navy. Each vessel will be powered by 2 MAN 16V175D-MM, IMO Tier II engines, each rated at 2,960 kWm at 1,900 rpm.
Marsun Shipyard in Thailand will construct the newbuildings with delivery scheduled for August 2020. The Royal Thai Navy already operates MAN Energy Solutions engines on its Krabi-class Offshore Patrol Vessels; a second such vessel was commissioned last September.