Kohler Engines Check App: checking the engine up
Kohler Engines Check App, in other words when check-up don't just have the same sound. In 2020, one year after the official presentation, Kohler Engines wanted to remember, in the form of a webinar, how it equipped itself for remote maintenance and service. Kohler Engines Check App: straight to the core We listen directly from […]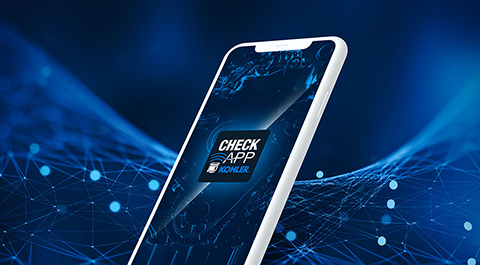 Kohler Engines Check App, in other words when check-up don't just have the same sound. In 2020, one year after the official presentation, Kohler Engines wanted to remember, in the form of a webinar, how it equipped itself for remote maintenance and service.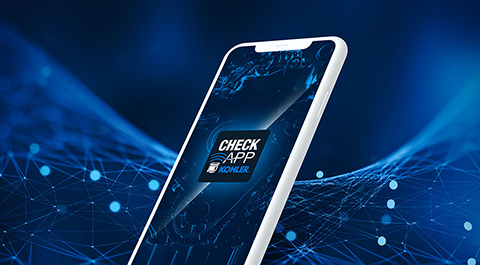 Kohler Engines Check App: straight to the core
We listen directly from their words. "Kohler Engines CheckApp is a direct link between the end user and the Kohler world: the days of being alone in the field or on the construction site and trying to solve problems without any support are over. Kohler Engines CheckApp provides the end user with a number of advantages that make engine management much leaner and more agile than in the past. You can register an unlimited number of engines to control your entire fleet of Kohler engines, so the new app is very advantageous for both the end user and the rental companies. For each engine entered, the Kohler Engines CheckApp creates a general overview of the engine's health, i.e. the profile showing the engine characteristics and related documentation, including tutorial videos showing how to replace original spare parts and user and maintenance manuals, thus creating a direct channel to official Kohler technical material. Finally, Kohler Engines CheckApp offers an original spare parts shop that users can consult and purchase from their nearest distributor directly through the app.
For the maintenance
By entering the engine serial number during registration, Kohler Engines CheckApp shows all the information needed for routine engine maintenance, making the end user totally independent in its management. Kohler Engines CheckApp's notification system sends information regarding engine maintenance schedules and deadlines. In addition to managing maintenance and purchasing original parts by receiving them directly at the desired address, Kohler Engines CheckApp allows you to make a basic diagnosis of your engine. To perform a diagnosis of the engine status, Kohler Engines CheckApp connects via Bluetooth with Check Plus, a device that connects to the Deutsch socket, which allows a precise and punctual reading of working hours, as it communicates directly with the engine control unit.
Check Lite
For engines without common rail injection systems, the Check Lite version can be used, which detects engine vibration, which is necessary to establish maintenance intervals and generate a series of indications that will be shown on the Kohler Engines CheckApp. Check Plus and Check Lite devices are available for purchase from November 11, 2020 and are not included in the Kohler Engines CheckApp shop discount.