The new Bobcat M-Series Stage V loaders with Doosan D24 engine
Doosan D24 Stage V engines power the new Bobcat M-Series loaders. This particular engine model, featured by 50.7 kilowatts of power as well as 2.4 liters displacement, is equipped with diesel particulate filter (DPF) after-treatment technology, which works automatically without any interaction needed during normal operation. The use of DPF technology allows the new loaders […]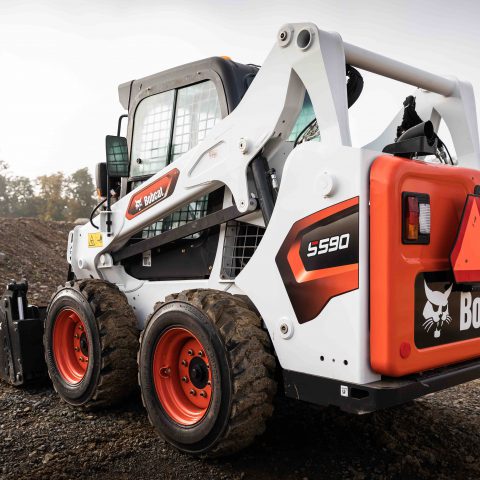 Doosan D24 Stage V engines power the new Bobcat M-Series loaders. This particular engine model, featured by 50.7 kilowatts of power as well as 2.4 liters displacement, is equipped with diesel particulate filter (DPF) after-treatment technology, which works automatically without any interaction needed during normal operation. The use of DPF technology allows the new loaders to be employed in emission-regulated zones such as city centres. Maintenance intervals have also been extended with the first service now being after 500 hours and to reduce the number of fuel filter replacements required.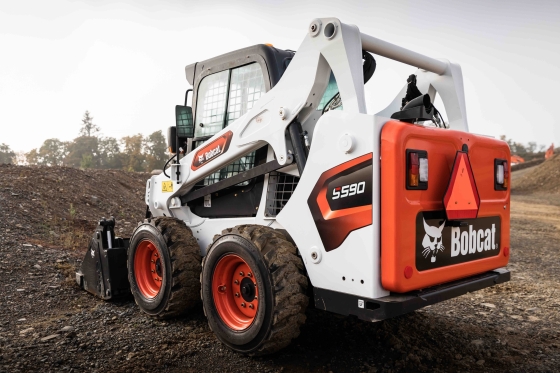 Doosan D24 engines: lower fuel consumption
The next generation of Doosan D24 engine with Bosch Fuel Injection System improves overall machine performance, also providing higher torque. The new engine technology results in lower fuel consumption for the same kind of work, while fulfilling the strictest Stage V emissions regulations.
High-flow hydraulics
The new S550 and S590 loaders combine compact dimensions with telematics connectivity and new bold Bobcat styling with 3D decals. Another addition is the availability of high-flow hydraulics as standard on the S550 and S590 Stage V models. This further expands the versatility of these machines, allowing them to be used with advanced higher flow attachments such as sweepers, planers and wheel saws.
The new S550 and S590 skid-steer loaders will be produced in the Bobcat plant in Dobris, in the Czech Republic, and are available to order with immediate effect, for delivery early in 2021.