The first hydrogen powered excavator: JCB pushes on innovation
JCB has developed the construction industry's first ever hydrogen powered excavator. The 20-tonne 220X excavator powered by a hydrogen fuel cell has been undergoing rigorous testing at JCB's quarry proving grounds for more than 12 months. HYDROGEN? HERE'S THE ROLLS-ROYCE COLLABORATION WITH LAB1886 «The development of the first hydrogen fuelled excavator is very exciting as […]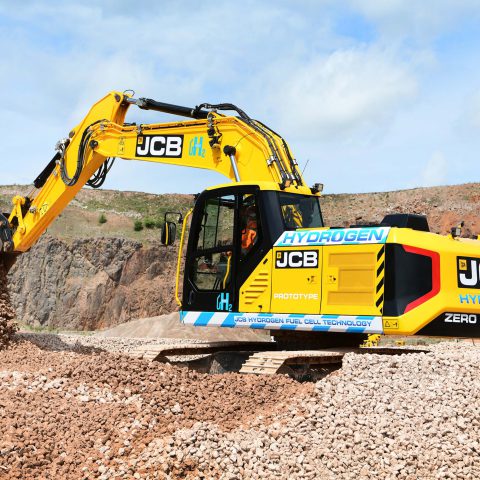 JCB has developed the construction industry's first ever hydrogen powered excavator. The 20-tonne 220X excavator powered by a hydrogen fuel cell has been undergoing rigorous testing at JCB's quarry proving grounds for more than 12 months.
HYDROGEN? HERE'S THE ROLLS-ROYCE COLLABORATION WITH LAB1886
«The development of the first hydrogen fuelled excavator is very exciting as we strive towards a zero-carbon world. In the coming months, JCB will continue to develop and refine this technology with advanced testing of our prototype machine and we will continue to be at the forefront of technologies designed to build a zero-carbon future», said Lord Brambord, JCB Chairman.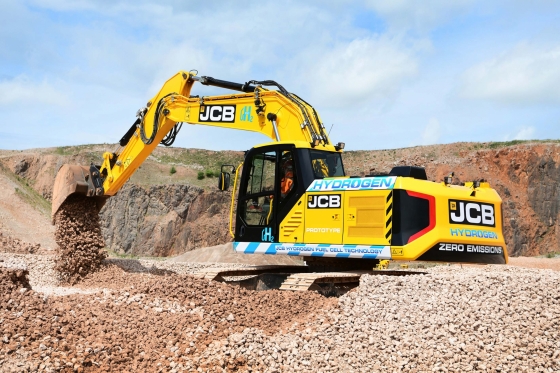 JCB hydrogen powered excavator: water is the only emission
Power for JCB's prototype excavator is generated by reacting hydrogen with oxygen in a fuel cell to create the energy needed to run electric motors. The only emission from the exhaust is water.
JCB AND KUBOTA FOR TANDEM ROLLERS
In addition to recent and important investments on electrification, JCB has also been leading the way on clean diesel technology to meet Stage V EU emissions regulations and has almost eradicated the most harmful emissions from its latest range of diesel engines. NOx is down 97 percent, soot particulates by 98 percent and CO2 emissions down by almost half.
A new leadership team within IEA Hydrogen
Speaking of hydrogen, the International Energy Agency (IEA) Hydrogen Technology Collaboration Program, which is the largest and longest-lived global collaboration in hydrogen research, development and demonstration, counting on 31 members from 22 countries, has just elected its leadership team for the three-year term beginning June 2020. Paul Lucchese of CEA (commissariat à l'énergie atomique et aux énergies alternatives) in France was reelected as IEA Hydrogen Chair.
This election coincides with the launch of IEA Hydrogen's Strategic Plan for 2020-2025. The overarching objectives of the new strategic plan place special focus on hydrogen as a facilitator for an integrated, sustainable energy system.