Landini Kohler and Stage V. Some figures more
Landini Kohler and Stage V, it sounds as a close-knit trio, as you know. at least it is a harmonious relationship on the Rex series, strong on the short supply chain (the two companies are located in the Motor Valley of Emilia, in the province of Reggio). It's certainly not the first time we've talked […]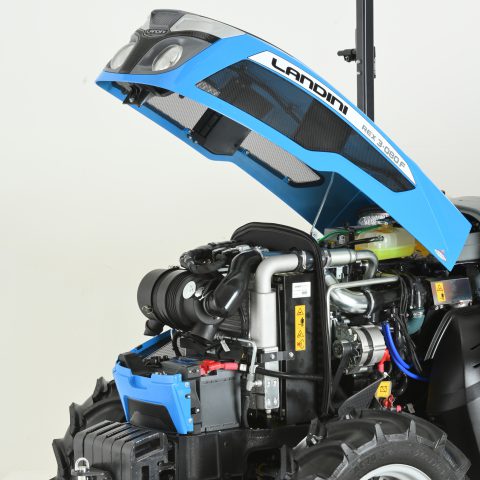 Landini Kohler and Stage V, it sounds as a close-knit trio, as you know. at least it is a harmonious relationship on the Rex series, strong on the short supply chain (the two companies are located in the Motor Valley of Emilia, in the province of Reggio). It's certainly not the first time we've talked about Rex and we think it's worthwhile. Here we offer an update on the Stage V renewed series.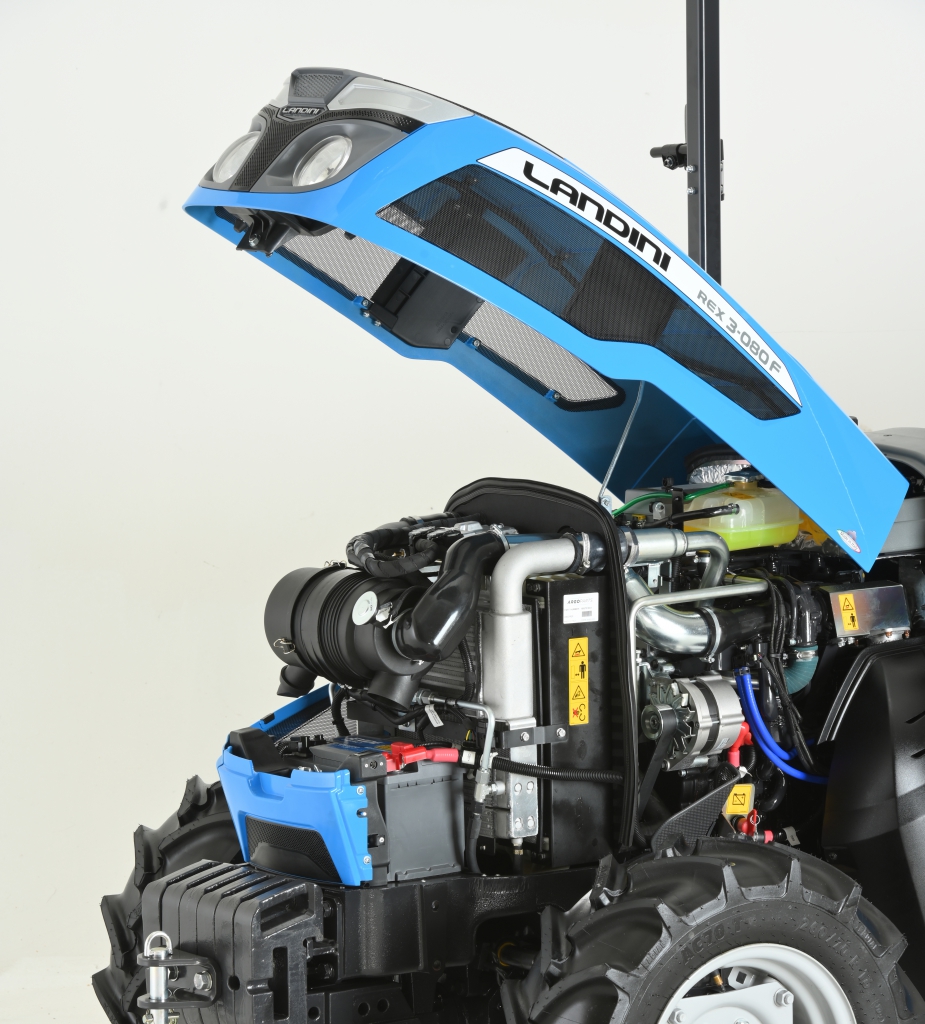 Landini Kohler and Stage V
Landini has introduced the new Stage V powered generation of Rex3 F Series specialised tractors designed for vineyard and orchard work. In addition to the leap forward in terms of emissions, the new Landini range features innovative technological solutions, a restyled bonnet and the possibility of installing a Low Profile cab. The Rex3 F line-up features three power ratings for the 4-cylinder, 2.5 litre Kohler engine: 40.4, 47.8 and 55.1 kW (55, 68 and 75 HP), with torque reserves of 50, 45 and 32% respectively. Engine speed management is provided by the Engine Memo Switch, which allows you to quickly record and recall settings when switching between different tasks. Full working day is provided by the 50-litre diesel tank.
Compact dimensions
The winning features of the new Rex 3 F series are undoubtedly its compact dimensions: wheelbase 1,950 millimetres, minimum ground clearance 213 mm, external width from 1,350 to 1,617 mm, minimum steering wheel height from the ground on the platform version 1,256 mm, weight without ballast 2,200 kilos.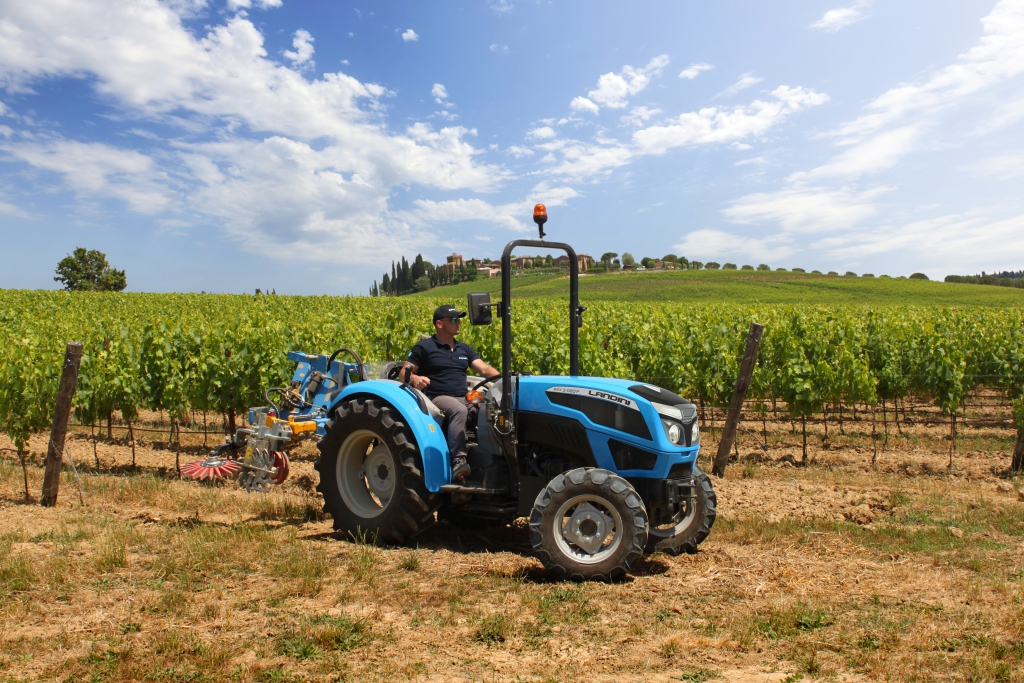 Manoeuvrability and ease of use are also found in the factory-fitted option of the front linkage, with a maximum capacity of 1,000 kilos, and in the geometry of the under-cab chassis designed specifically for the installation of various attachments underneath. Designed for professionals working in vineyards and orchards, the hydraulic circuit offers 30 litres per minute for steering and 50 litres per minute for the spool valves, up to 3 with the possibility of bringing an outlet to the front, as well as supporting the mechanically controlled ELS (Ergonomic Lift System) rear linkage, with anti-dumping system and a capacity of 2,700 kilos. The transmission with mechanical gearbox and shuttle offers, with creeper, a total of 16 forward and 16 reverse gears in a speed range of 0.4 to 40 km/h.
Front axle by Argo Tractors
The front axle (dual-wheel drive with electro-hydraulic engagement) is manufactured by Argo Tractors and offers a steering angle of 55 degrees. Completing an already rich specification is the perfect compatibility with Landini's fleet management protocol. In fact, the new Rex 3 F tractors can be fitted with the Landini Fleet Management system, which guarantees telemetric data, remote diagnostics, efficient integration with the after-sales system, a direct link with the service department and a reduction in maintenance downtime, as well as a fast track for the operator to maximise farm operations.