MOL's rigid oilfield truck and Cummins X15
MOL for the biggest rigid oilfield truck currently built in Europe MOL CY NV recently revealed the HF8066 rigid oilfield truck latest generation at the 2018 IAA show in Hannover, Germany. The 6×6 all-wheel drive truck is the largest the company has ever built with desert terrain capability and is expected to see service during 2019 […]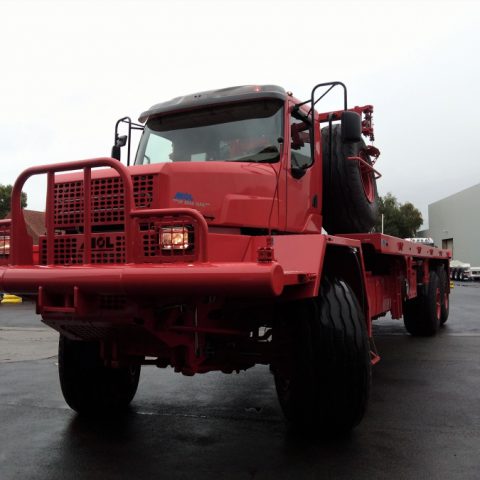 MOL for the biggest rigid oilfield truck currently built in Europe
MOL CY NV recently revealed the HF8066 rigid oilfield truck latest generation at the 2018 IAA show in Hannover, Germany. The 6×6 all-wheel drive truck is the largest the company has ever built with desert terrain capability and is expected to see service during 2019 in the oil and gas fields of North Africa and the Middle East.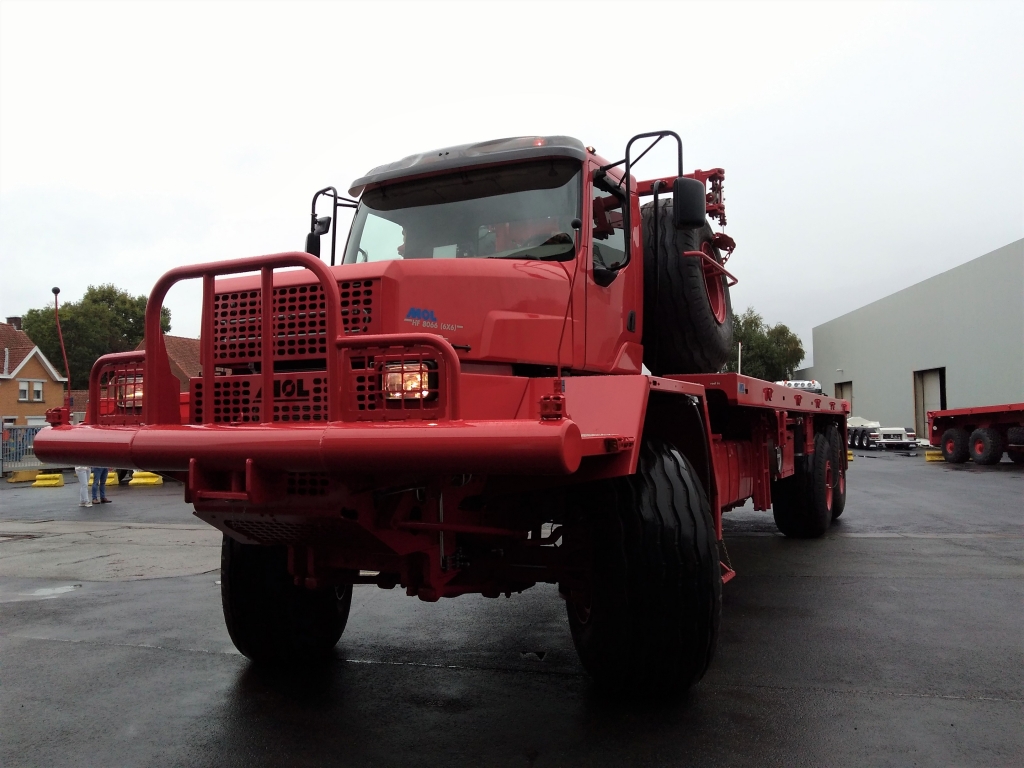 The new HF8066 stands over 4 metres tall and over 14 metres long, enabling a gross vehicle weight of 80 tons. The flat bed is equipped with a retractable fifth wheel, enabling coupling to a trailer with a gross combined weight of 230 tons. This rigid oilfield truck is also able to efficiently work at temperatures of over 50°C (122°F) allowing the drilling for oil to properly proceed without interruption.
This particular rigid oilfield truck's features are the following: the engine is the Cummins X15 and it is also equipped with a Dana Powershift transmission, 8000 series, 7 speeds FWD and 1 REV; the front axle is a Kessler, 91 series with a load capacity of 20 tons, while the rear axles are Kessler, 91 series with load capacities of 30 tons each (2×30 tons). It is equipped with a Braden HP130 winch that supports a capacity of 130.000 lbs (± 60 tons) and 29,5 R25 single-mounted, both front and rear, tyres. The platform deck has a length of 9.1 meters and a width of 3.7 meters.
The Cummins X15 power at the service of rigid oilfield trucks
The Cummins 15-litre X Series engine is an ideal power match for this truck, providing the deep reserves of torque needed to traverse sand dunes and other challenging terrains. The HF8066 rigid oilfield truck uses both the X15 on-highway and QSX15 off-highway versions of the Cummins 15-litre heavy-duty engine.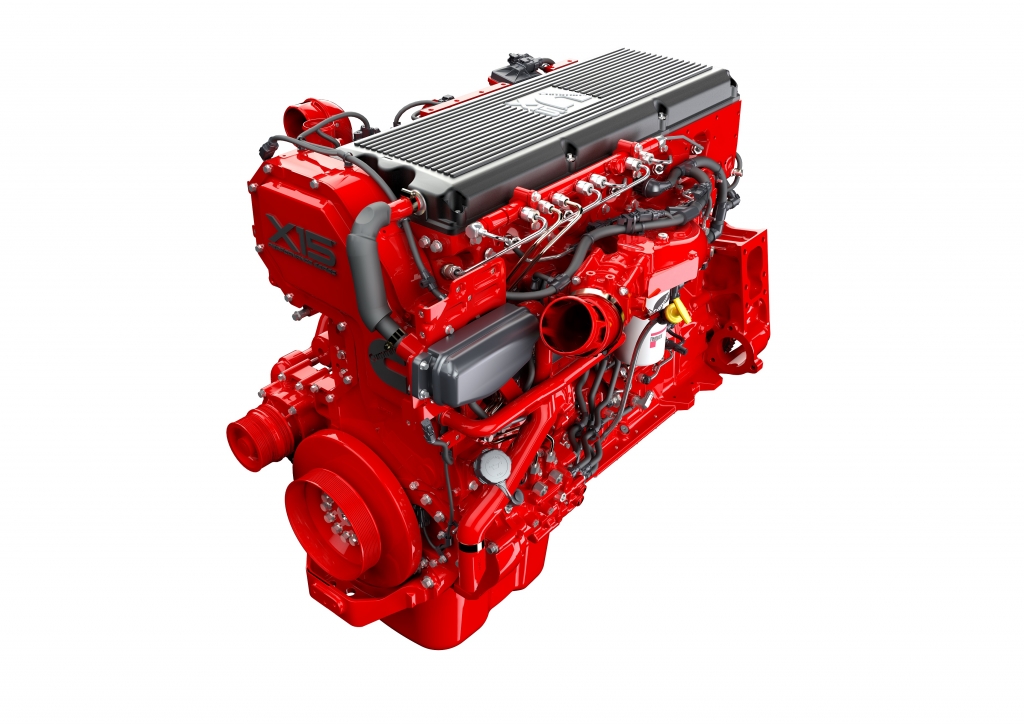 With up to 625 HP (460 kW) at 1800 rpm and a peak torque available of 2779 Nm at 1000 rpm, the Cummins X15 engine provides all the strength and durability needed to haul up to the 230 tons gross combined weight of the HF8066. The latest version of the X15 engine will meet Euro VI low emissions standards in 2019 without the need for exhaust gas recirculation and it's equipped with a wastegate turbocharging, bringing the benefit of easier cooling in the harsh desert heat and easier maintenance.
A DIESEL-ELECTRIC DUMPER TRUCK? CUMMINS IS ABLE TO POWER IT…