SAME for SAME. Farmotion KD4 for orchards
SAME for SAME. SDF is also a captive manufacturer since it left the share capital of Deutz AG. The Cologne Reds still make the biggest engine contribution to SAME, Deutz, Lamborghini and Hurlimann tractors, but the Farmotion platform is carving out more and more space among SDF tractors. For example on the SAME Fruttteto 115 […]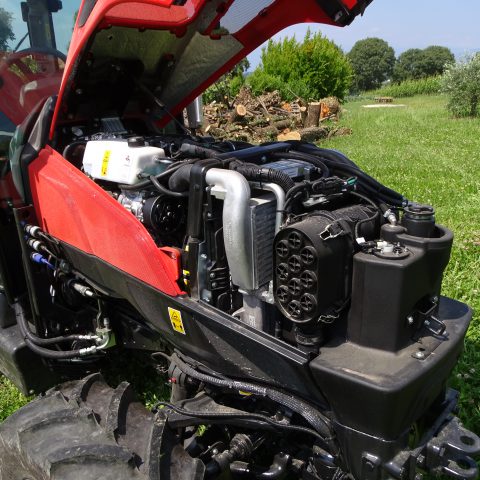 SAME for SAME. SDF is also a captive manufacturer since it left the share capital of Deutz AG. The Cologne Reds still make the biggest engine contribution to SAME, Deutz, Lamborghini and Hurlimann tractors, but the Farmotion platform is carving out more and more space among SDF tractors. For example on the SAME Fruttteto 115 hp, where the power is released by the 4 cylinder SAME Formation KD4, 3.8 liters displacement (BxS 103 x 115.5 mm), able to give 83 kW at 2200 rpm and 434 Nm at 1600 rpm.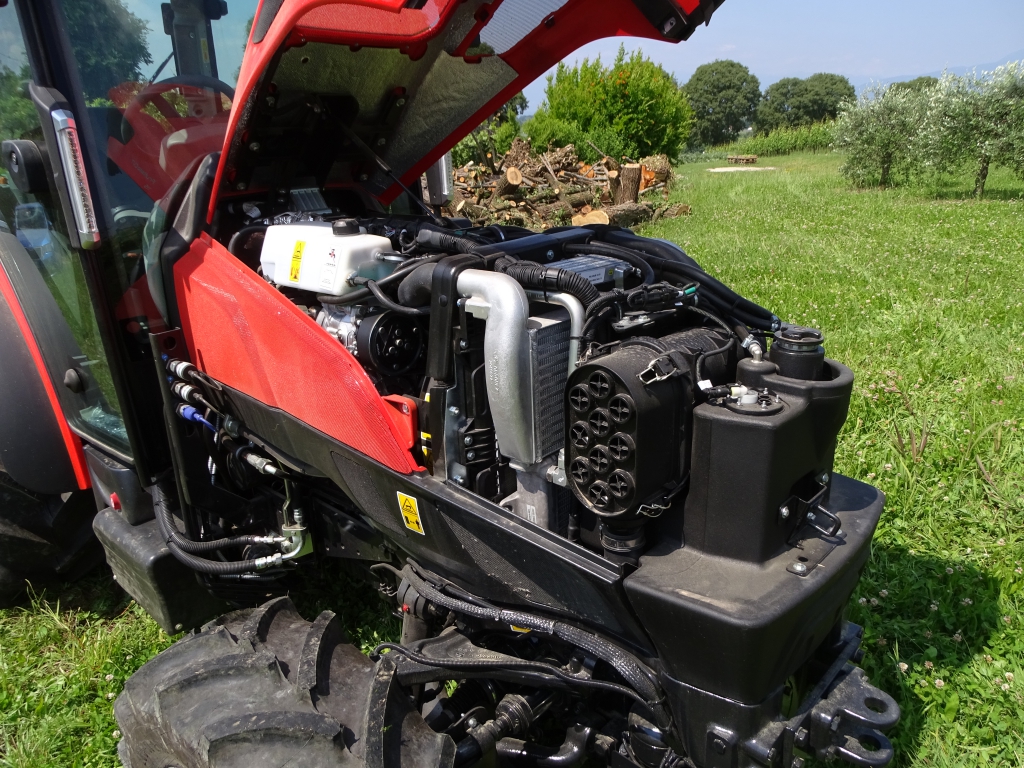 SAME for SAME. Farmotion for specialized tractor
The Frutteto 115 CVT has a wheelbase of 2,174 millimetres and, fitted with 280/70 R16 front and 380/70 R24 rear tyres, a width of 1,600 millimetres. But as far as manoeuvrability is concerned, it performs better than the narrower vineyard tractors, and this is thanks to the exclusive Activesteer steering wheeled rear axle, which makes it possible to drastically reduce the turning radius without penalising the stability of the machine. In practice, under the control of an electronic control unit, the rear wheels can tilt up to 20 degrees in proportion to the front wheels, but that's not all.
The operator, acting on a practical push-button control panel on the dashboard to the right of the steering wheel, can also select the 'crab' mode, i.e. orienting the rear wheels parallel to the front wheels to make small lateral shifts, or in 'delayed' mode, proportionally to the front wheels but with a slight delay, in the case of a towed trailer to ensure that it remains attached to the tractor without excessively tightening the turning radius.
Also manually
In addition to these three automated control modes, it is possible to manually manage the steering angle of the rear wheels, as well as lock them at will to compensate for slippage downstream of the sloping rear axle or lock them in a centred position for road transport.
Another unique feature that significantly improves traction performance and stability and comfort is the ActiveDrive active control hydropneumatic front suspension, which, as on cars, provides independent vertical oscillation of the front wheels. Automatically, based on continuous analysis of driving speed, steering angle and data sent to the control unit by the jacks' position and speed sensors, the suspension pistons are kept in their mid-position ensuring perfect levelling at all times, and thanks to adaptive management, the electronic system manages the shock absorbers in real time with a stiffer or softer set-up depending on operating conditions.