Solis means solid
Solis is an Indian tractor manufacturer who's also booming in Europe. They power their tractor with Mitsubishi e some engines ITL (International Tractors Limited) branded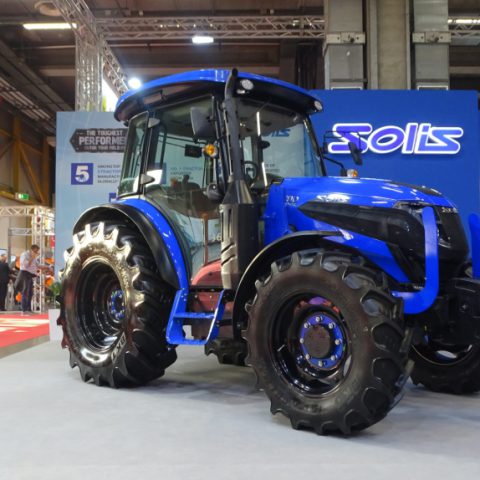 Solis is also gaining market share in Europe. About the Indian OEM, we know that they rely on ICE, even though they are in the low-entry power range, and that their technical and commercial partners come from the Rising Sun.
Mitsubishi and Yanmar are Solis' partners
To open up even more to international markets, Solis then entered into a strategic partnership with Yanmar. With this agreement, being able to benefit from Yanmar's vast experience and advanced technologies in the agricultural sector, Solis embarked on a path to improve the performance and reliability of its tractors, and was able to use Yanmar engines on certain product lines. Leveraging its global presence and sales network in the agricultural sector, Yanmar then plays a key role in the distribution and sale of Solis tractors in certain geographical areas. Another renowned Japanese brand is Mitsubishi, which supplies two 3-cylinder engines, 952 cc and 1319 cc displacement, respectively 14.7 kW and 48 Nm and 16.2 kW and 76.3 Nm.
ITL stands for International Tractors Limited
Founded in 2007, Solis is part of the International Tractors Limited (ITL) group, which is one of the leading tractor manufacturers in India. A 0.79 litre, 1.13 litre, a 3 litre and a 4 litre are also identified under the ITL brand name. Who is hiding behind this acronym, under the bonnets, at the moment, we do not know. What is certain is that they are available for Europe, in Stage V. At the EIMA International they displayed two compact tractors with cabs, 4.087 cc 4-cylinder common rail with 55.1 and 66.2 kW, 367 Nm of torque, Carraro 12 + 12 speed synchronised gearbox, four-wheel drive with mechanical differential lock and 3-point linkage category 2 and a lifting capacity of 2,500 kg. The displacement is similar to that of the Yanmar TNM engines (currently we don't know stroke and bore of ITL engines) , but these Japanese 3-litre Diesel engines "slip" a few cc's compared to the Solis' specs. In fact the manufacturer states that the ITL mark indicates the original production of the engines, which are therefore to be understood as having been engineered and assembled by International Tractors Limited itself.
Such a surprise!
In 2022, Solis produced more than 180,000 tractors, placing it in the top five of the world's manufacturers. At present, the capacity of its production facilities is exactly double, so its room for growth is still enormous. The main production site for Solis tractors is in Hoshiarpur, in the state of Punjab, in northern India, but other sites are in Rajpura, also in Punjab, and in Basmat, in the state of Maharashtra, in western India. Production covers the power range from 13.2 to 66.2 kW.
Also electric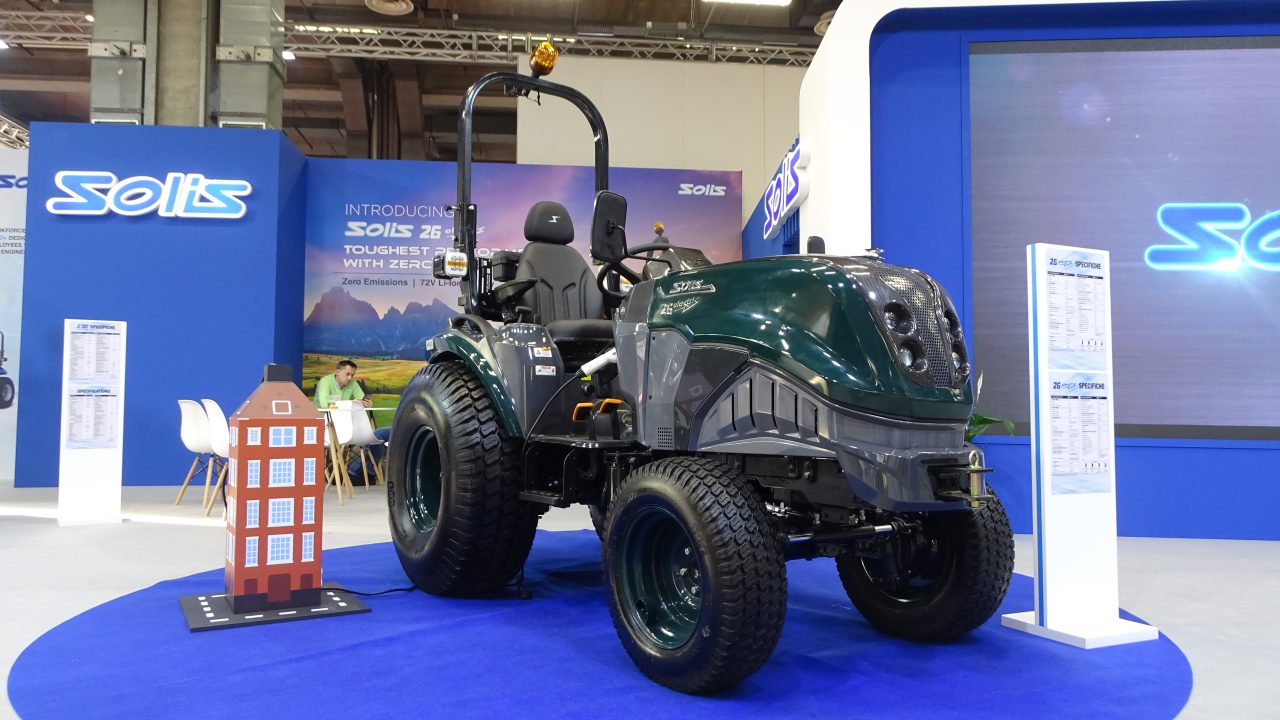 Pictured above is the Solis 26 Electric, a tractor with Plug-in charging system presented at the last Eima International in Bologna.