Cummins natural gas generator to power olive oil plant in Spain
Cummins has installed its QSK60G natural gas generator in the TROIL Vegas Altas S.C. olive oil sludge treatment plant in Valdetorres, Spain, ensuring that the new expanded plant can operate reliably 24/7. TROIL Vegas is a cooperative dedicated to the transformation of olive oil mill by-products, which was founded in 1999 and began harvesting in […]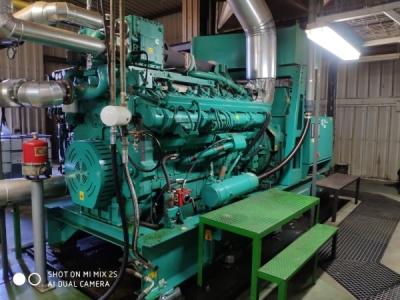 Cummins has installed its QSK60G natural gas generator in the TROIL Vegas Altas S.C. olive oil sludge treatment plant in Valdetorres, Spain, ensuring that the new expanded plant can operate reliably 24/7.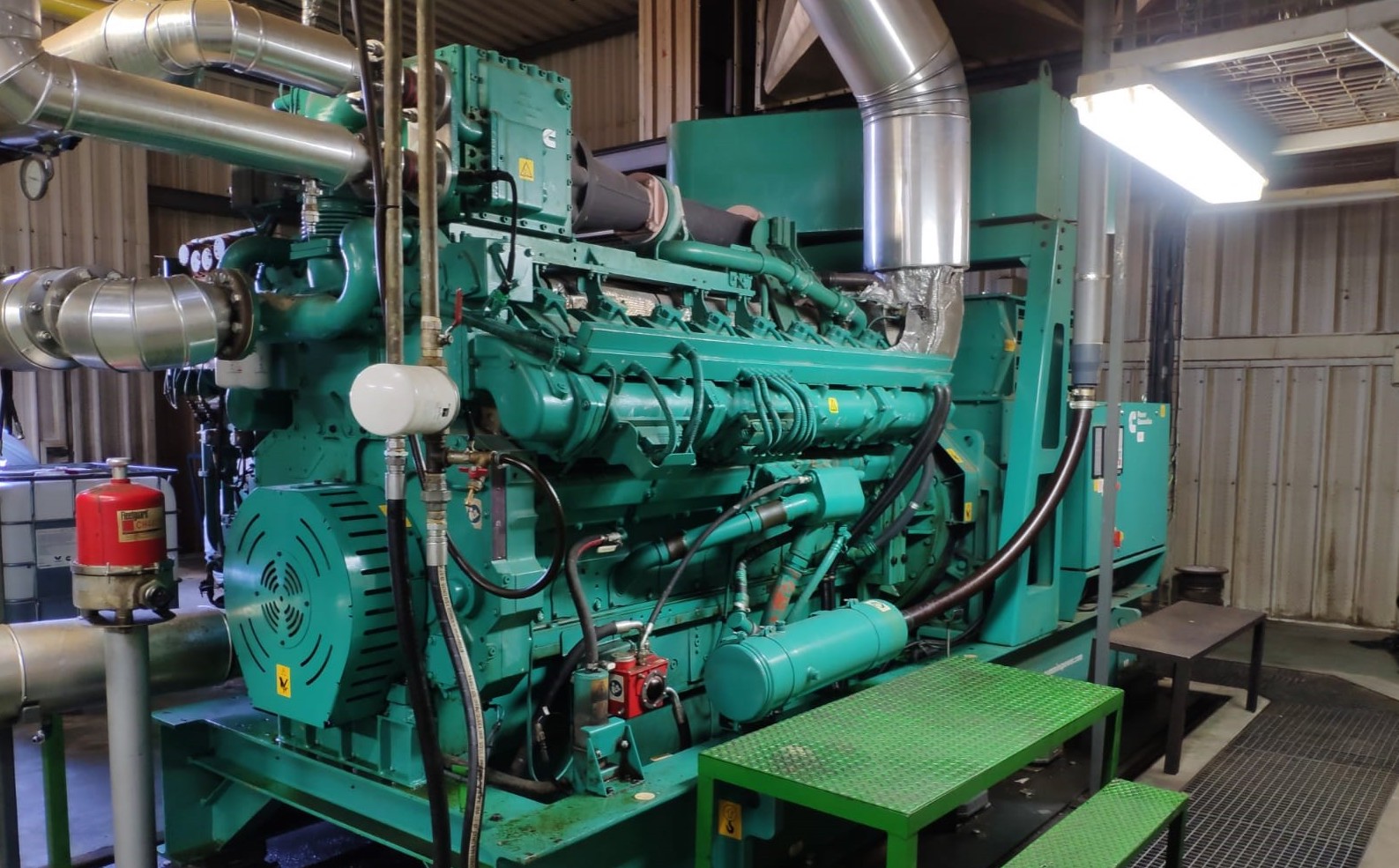 TROIL Vegas is a cooperative dedicated to the transformation of olive oil mill by-products, which was founded in 1999 and began harvesting in August 2002. Many extensions have been made to the site over the years; and to make its recent expansion in product facilities a success, the business selected Cummins to install a QSK60G gas generator set, offering 1540 kW of continuous power with a Cummins PowerCommand PC3.3 controller incorporated within the generator.
The Cummins QSK60G natural gas generator
The power generated by the existing two gas generators and the Cummins QSK60G generator installed within the plant is used to dry the pomace and evaporate most of the vegetal water. At the same time, the power from the exhaust gases is used to heat air in a gas/air exchanger reaching a temperature of around 360°C. This excess heat is utilized to dry the wet pomace produced in the mill. Through this cogeneration application, the facility can now gain significant fuel and financial savings by also exporting any excess power generated to the grid.
RemoteConnect for Covid-19
Back to the Covid-19 outbreak, Cummins is relying on a suite of high-tech tools called RemoteConnect, which enables the company to support customers while maintaining social distancing and travel restrictions implemented during the crisis.
The tools, which allow experts to remotely see what technicians see in the field, were created by the Cummins Care team in 2017, prior to the Covid-19 crisis, to support customers in hard-to-reach locations. Now, with travel discouraged to prevent the spread of the virus, the use of RemoteConnect has increased dramatically, making the tools more important than ever.