Cummins provides backup power for the largest data center in Korea
Cummins delivered a comprehensive power system comprising 12 units of C2250D6A diesel generator sets to provide a total of 27MW of standby power for the LG CNS Busan Global Data Center.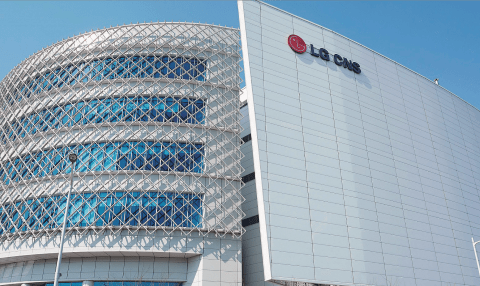 The LG CNS Busan Global Data Center, housed inside Busan City's Mieum Industrial District is Korea's largest data center with a total floor area of 32,322 m2, the equivalent of five football stadiums. With the capacity to operate 72,000 servers concurrently, the data center offers colocation, turn-key data center and consulting services for customers in Korea and around the region.
Built in 2013, this data center boasts an innovative cooling system using natural wind currents to cool heated hardware and is extremely energy efficient. It is also the only data center in Korea that uses a seismic isolation system to provide uninterrupted service even in the event of an earthquake up to 8.0 on the Richter scale.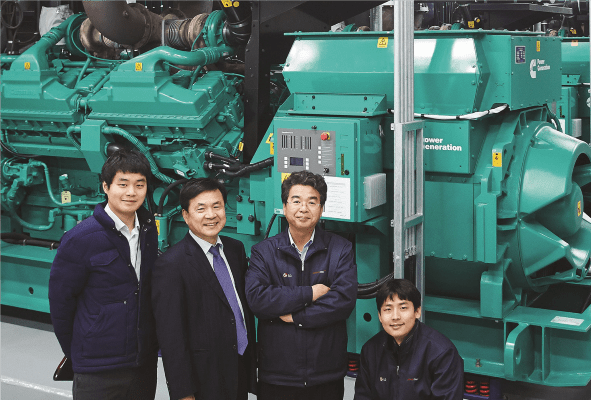 As a data center powerhouse ranked among the global top 0.1 percentile, it is paramount that the LG CNS Busan Global Data Center lives up to its guarantee of uptime availability. Using (N+1) redundancy of equipment ensures continued performance and reliability of the overall system in the event of a power failure. Without this, the data center is vulnerable to loss of data and service disruption, which can result in significant losses.
LG CNS has been using Cummins generator sets since 2006 for its other data center facilities in Sangnam, Gasan and Incheon. They have once again chosen Cummins to power its Busan facility due to the proven performance and reliability of its generator sets, together with dependable customer support from Cummins Sales and Service Korea (CSSK).
Responsive and stable standby power system
For the data center in Busan, LG CNS had several critical requirements for its standby power system, such as long-term reliability to maximize uptime as well as high quality customer support.
To meet these requirements, Cummins delivered a comprehensive power system comprising 12 units of C2250D6A diesel generator sets to provide a total of 27MW of standby power. All the components of the generator sets, including engine, alternator, and controls systems, are designed and manufactured by Cummins to work together seamlessly to provide long term reliability.
In addition, these standby generator sets are designed to start-up and supply the load within ten seconds when the utility power fails. This ensures minimum downtime during disaster recovery to keep critical business systems and processes up and running continuously.
"Generator sets will only be operated in emergency situations. It is therefore important to ensure the generator sets undergo ongoing maintenance and inspection to ensure they are in good working condition and are able to kick in to provide power when needed," Woo-Chul Lee, Head of FM Business Unit (LG CNS Global Cloud Data Center).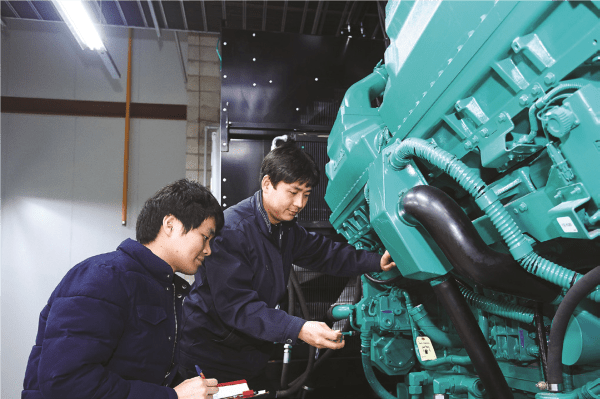 CSSK works closely with LG CNS on ongoing inspections of the generator sets performance. LG CNS keep a database of the inspection reports, so they can perform fault diagnosis more efficiently and effectively.
Apart from supplying 12 units of the C2250D6A generator sets for the Busan facility, Cummins has also provided standby generator sets for LG CNS' data center facilities in Sangnam (eight units), Gasan (nine units) and Incheon (three units).
"The Sangnam IT Data Center started out using generators from a different company. We approached LG CNS and demonstrated the advantages of our products and service over our competitors," said Hunsoo Chung, Account manager, Cummins Sales & Service Korea.