Battery Experts Forum, Darmstadt, from November 7 to 9, 2023
In just two weeks, from November 7 - 9, 2023, the 18th Battery Experts Forum will take place in Darmstadt at the Darmstadtium Science and Congress Center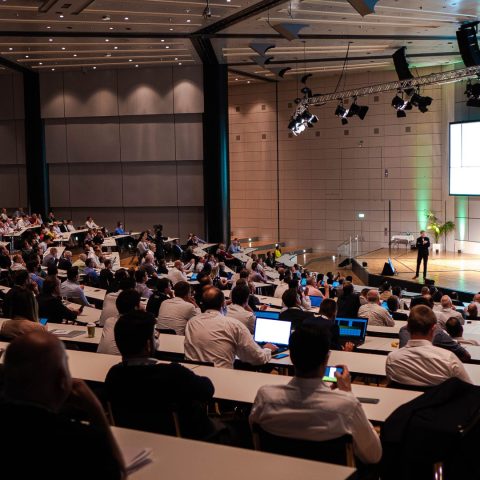 The 18th Battery Experts Forum is approaching and detailed information is flourishing. Here is some biographical information on the press conference speakers.
A press conference for introducing the 18th Battery Experts Forum
On Tuesday, November 07, 2023, at 12 o'clock (midday) in the meeting room hassium 3.02, the Battery Experts Forum press conference will take place. Wolfgang Bernhart looks back on more than 30 years of consulting expertise and is Senior Partner in Roland Berger's Stuttgart office. He focuses on the automotive sector. At the Forum, he will give a presentation on the topic of supply chain on the 2nd day of the conference, Wednesday, Nov. 8th, 2023, from 12:15 – 12:45 p.m. as part of the session world market. Dave Fawcett, CEO of AMADA WELD TECH's European and American Operations represents AMADA WELD TECH, the Platinum Sponsor of this year's Battery Experts Forum. AMADA WELD TECH is known for highly innovative equipment for automating welding technology, which is fundamental in battery production.
DMEGC and BMZ group
Du Guoqing is Chief Battery Scientist of battery cell manufacturer DMEGC (Gold Sponsor of the Forum) and can offer deep technological insights into the technology behind battery cells. Battery cells are at the heart of every battery.
Sven Bauer, CEO & Founder of the global BMZ Group (BMZ stands for innovative battery technology and acts as Event Supporter of the event). The group of companies is represented with seven booths at the Battery Experts Forum.
To get an overview
This Forum is well-known as a specialized conference with high standards of scientific or innovative value of the presentations and tutorials offered. The complete program can be found at the following link. The topics range from World Market/Supply Chain, Battery Safety, E-Mobility, EU Regulation, Cell Design, Battery Design, Production Processes as well as from Measurement and Testing Methods to Circular Economy and Recycling. Trade exhibition along the entire value chain of battery production. Cell manufacturers, battery builders, manufacturers of manufacturing machines for battery production, providers of testing services and equipment, transport and packaging of batteries, ESD clothing for battery production and cell manufacturing, recycling providers, etc.