JCB has chosen H2 ICE
JCB unveiled the 4.8L Ecomax H2 engine for a backhoe loader and telehandler at its UK headquarters yesterday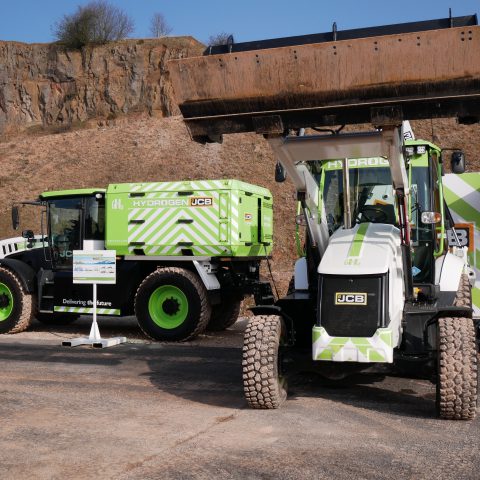 JCB has no doubts, for off-road applications it has chosen the H2 combustion engine, at least above 4/5 tonnes.
H2 for JCB sounds good
According to the British company, JCB'S £100 million investment in a project to produce a hydrogen engines is going full steam ahead—with the reaching of a major production milestone. A team of 100 engineers has been working on the exciting development for more than a year, and the 50th JCB hydrogen combustion engine has now come off the production line as part of the development process. JCB Chairman Lord Bamford is leading the project to develop the zero-carbon solution. He said: "The JCB engineering team has done a fantastic job to develop a brand-new hydrogen engine. They have gone back to first principles to completely redesign the combustion process to work for hydrogen. In doing so, they have achieved two major things: secured JCB's place in history as the first construction equipment company to develop a fully working combustion engine fueled by hydrogen and steered us toward the production of a landmark 50 hydrogen combustion engines." 
Electric works for compact machinery
JCB has concentrated its development of electric machines on its compact range, including the 525-60E Loadall telehandler and the 19C-1E mini excavator. As the company examines future fuels that deliver zero emissions, it has left no stone unturned. In its search for a mobile fuel which can be taken to the machine, ensuring maximum uptime and fast refueling, HVO, biogas, E-fuels, ammonia and hydrogen have all come under the microscope. Lord Bamford said: "The majority of these alternative fuels require the production of hydrogen to make, so it makes perfect sense to use hydrogen in the first place because it is a clean, zero-carbon fuel that can be produced from renewable energy. Hydrogen also offers a potential solution to the challenge of batteries on larger machines; it allows for fast refueling and is a mobile fuel solution, allowing fuel to be taken to the machine." 
ICE vs Fuel cell
As part of its hydrogen development, JCB also investigated its use in fuel cells, and in July 2020, unveiled the construction industry's first-ever, hydrogen-powered excavator—a 20-ton 220X. At this time, JCB concludes that fuel cells are too expensive, too complicated and not robust enough for construction and agricultural equipment. In challenging the JCB engineering team to think differently by using technology that is around us in a zero-carbon way, the JCB hydrogen engine was born.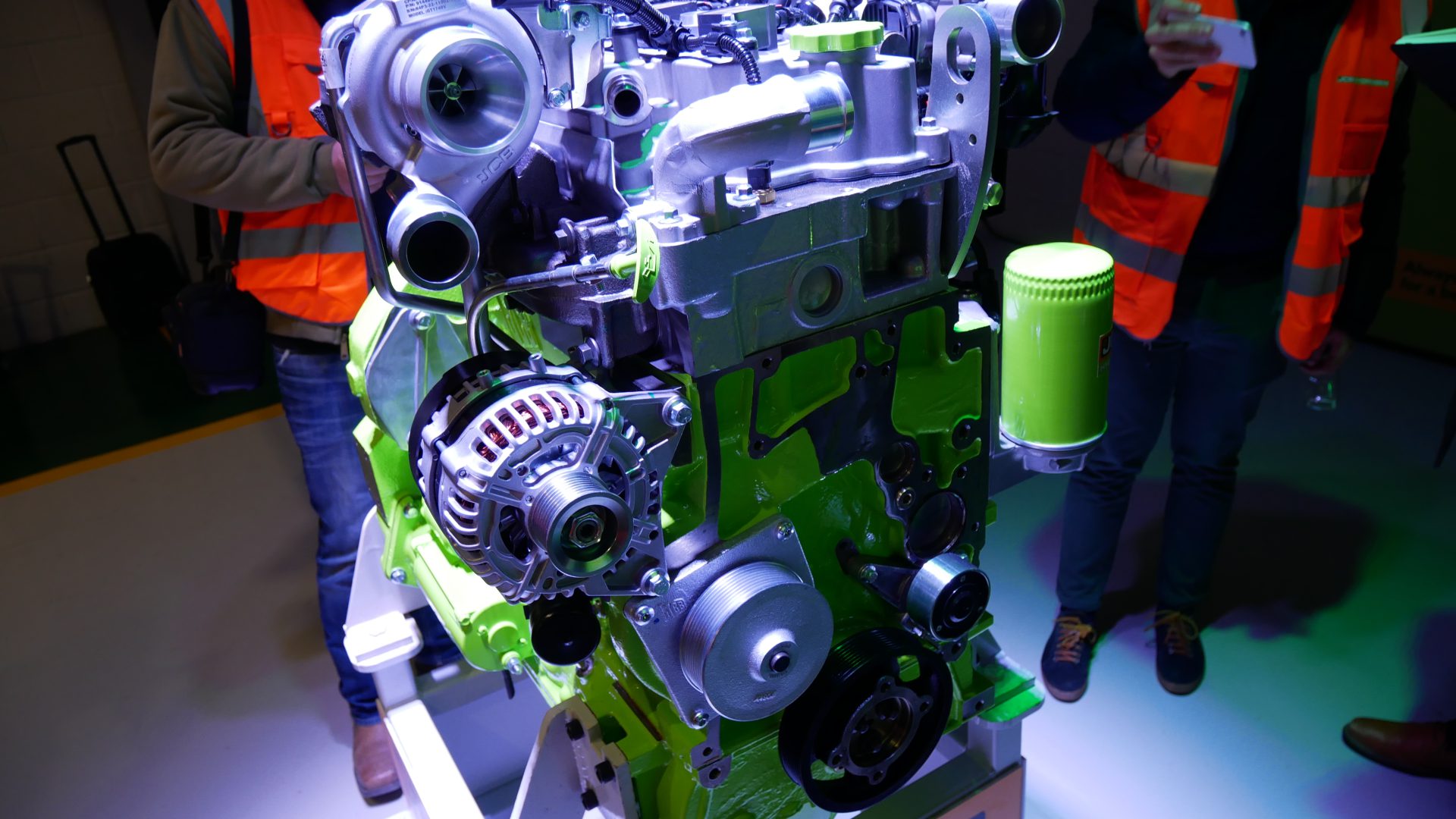 JCB hydrogen engines are already powering prototype backhoe loaders and Loadall telescopic handlers, and the company has recently unveiled its very own designed-and-built mobile refueling bowser to take the fuel to the machines. The bowser has enough hydrogen to fill 16 hydrogen backhoe loaders and can be transported either on the back of a modified Fastrac tractor or on a trailer.