Striking paradoxes: reflections on WEF23 and COP28 UAE presidency
The appointment of Sultan Al Jaber, CEO of ADNOC Group, as president-designate of the upcoming UN Climate Change Conference, COP28 UAE, was no big surprise, in light of how economic power and institutional governance work in the Gulf region. This article by 10 Billion Solutions exposes this and other paradoxes, such as those from the recent World Economic Forum meeting.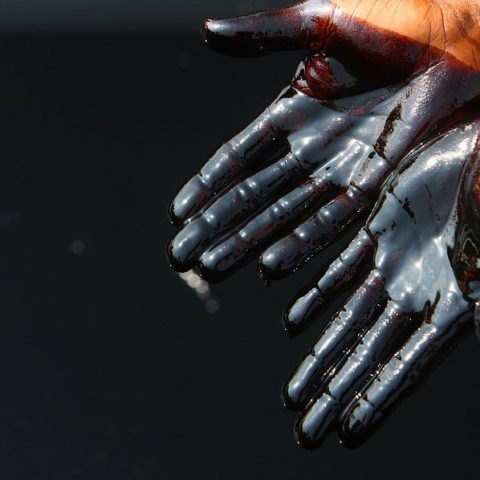 The appointment of Sultan Al Jaber (CEO of ADNOC, one the world's largest oil producers; and Masdar, UAE's renewable energy company) as president-designate of the upcoming UN Climate Change Conference, COP28, was no big surprise, in light of how economic power and institutional governance work in the Gulf region.   
The appointment has been qualified as a "terrific choice" by John Kerry, US Climate Envoy, while NGO Climate Action Network (CAN) International chief Tasneem Essop said it represents "a full-scale capture of the UN climate talks by a petrostate national oil company". CAN has called on Al Jaber to resign from his oil chief post before leading the multilateral climate negotiations that are meant to save Humanity from climate breakdown.
It is important to note that while science tells us that limiting global temperature increase to 1.5 degrees C by 2100 implies phasing out fossil fuels (coal, oil and gas), UAE's national oil company has announced it will almost double its daily oil output by 2027, reaching 5 million barrels per day, a plan that seems incompatible with the Paris Agreement the UAE is a signatory of.
The choice of leadership for the upcoming COP by the UAE comes across as a highly visible but not isolated example of a double talk that often dominates the discussions around the solutions to the climate crisis.
The point here is that we don't have much time to get our heads around the cacophony of contradictory speeches and actions.
Davos' slippery slopes… for fossil fuels bosses
The daily news provide numerous other examples of these striking paradoxes: just think of the Davos annual meeting organized by the World Economic Forum (WEF), a powerful Swiss organization that convenes the rich and powerful of this world.    
Under the theme "Cooperation in a Fragmented World", 2.700 VIPs from 130 countries, including over 50 heads of State or Government and top executives from multinational companies, met in the exclusive ski resort to reflect and have a say on the course of a world that, we all know, is heading to catastrophe if we continue business as usual.
The snow seemed to be a missing guest at the beginning of the meeting in Davos, courtesy of the winter heat wave that struck Europe, but in the end, it arrived just in time to whiten the scenery.
Those who did not miss the Davos rendez-vous though were CEOs of the big fossil firms, including BP, Chevron and Saudi Aramco. Their presence was called out by climate activists who criticized the influence fossil fuels companies have in these gatherings, echoing the outrage about record numbers of oil and gas representatives present at the recent COP27.
But activists are speaking from not only the streets of the ski resort town but increasingly inside meeting rooms. At one of the events, Greta Thunberg accused energy firms of throwing people "under the bus", in an appearance next to the International Energy Agency (IEA) boss Fatih Birol, which is remarkable, given the conservative positions held in the past by the IEA when it came to the solutions to the climate crisis. This event is an example of how wider participation of civil society at WEF events is always good news.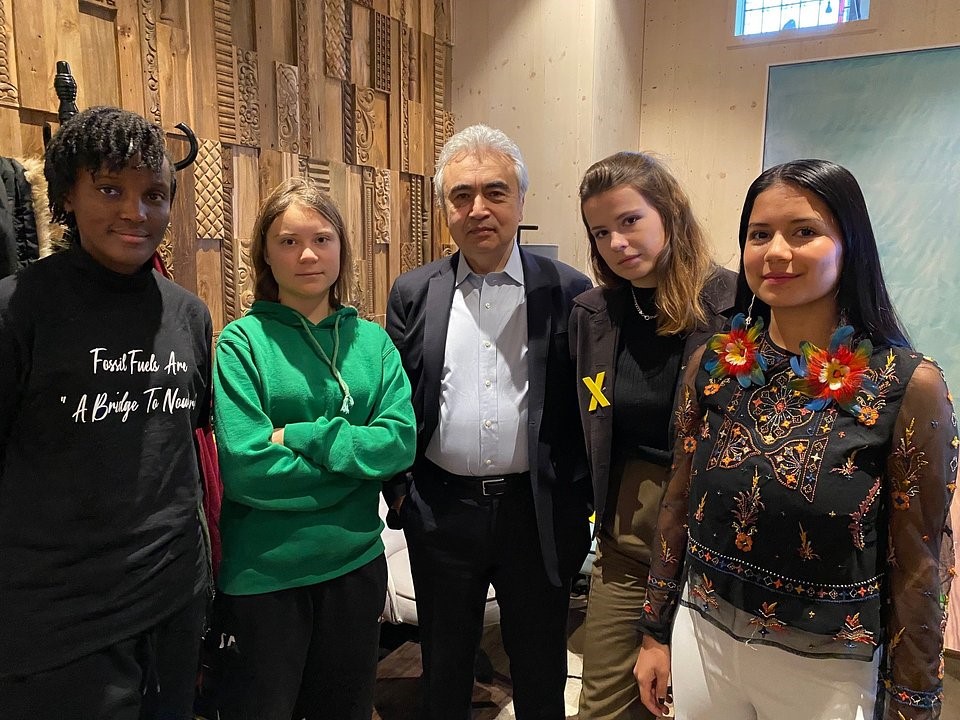 An international leader whose speeches are sounding stronger and stronger as climate disasters hit harder every year everywhere is the United Nations Secretary-General, António Guterres, who sent this blunt message to the fossil industry: "Today, fossil fuel producers and their enablers are still racing to expand production, knowing full well that this business model is inconsistent with human survival. This insanity belongs in science-fiction, yet we know the ecosystem meltdown is cold, hard scientific fact."  
Apparent paradox or insanity, the double talk of some powerful companies and nations should not distract from what we genuinely know are the right things to do to tackle the climate emergency.
Consider this other paradox at the much lower level of the individual consumer and the companies we depend upon. The vast majority of the world's citizens acknowledge the existence of the climate and biodiversity crises, are concerned and want to do something about them. And yet citizens, especially in the richer countries, keep contributing to climate and biodiversity degradation because of the lack of an enabling environment and policies that would allow us all to move from concern to action.
On the contrary, we are bombarded by injunctions to consume far beyond what we need to thrive. Think about Black Friday and the most recent Blue Monday, perfectly marketed inventions to promote over-consumption. Think of the amazingly powerful algorithms baked into our digital life, finely targeting us with ads depicting lifestyles that are all but sustainable. We become climate-aware, concerned citizens and yet we find ourselves subjected to powerful contradictory injunctions.
One last paradox for today: the NGO OXFAM International released a report just before the WEF showing that since the pandemic, the richest are becoming even richer while the number of people in poverty is increasing for the first time in 25 years. The goal of the report is to demonstrate why it is so essential to tax the richest and stem the staggering growth of inequalities.  
In the margins of the WEF, a group of progressive millionaires and billionaires surprisingly demanded to be taxed in the name of social justice. Taxation is eminently a power and prerogative of the states, and yet most if not all of those states are very reluctant to tax the richest for fear of wealth fleeing to other jurisdictions. Is there a greater paradox than that of having a power for good and not using it?
Towards COP28… sticking to basics principles 
We can't pretend to make sense of all those paradoxes, but we all can stick to basic and agreed-by-most principles that will help us navigate our respective personal choices and actions:
1. Scientific consensus about the causes of the climate emergency exists, and it is no longer questioned
2. Public awareness and concern are now high and will grow stronger in influencing public policy and corporate behaviour
3. Governments at all levels can and must play a key policy role in setting the direction and the pace of the transition
4. Scalable, powerful solutions exist, but we need to put the money where the mouth is to make them work
5. We must decarbonize and adapt as fast as possible, climate change is real and kills people.
Paradoxes and difficulties will not disappear just by sticking to some principles. Selfishness at the individual, corporate, and political levels is a given, it would be naive to expect greed and self-interest will take a backseat. But only through persisting in the international dialogue will we establish multilateral trust and enable economic breakthroughs and social change; only through unambiguous public and economic policy will the motivation of profit increasingly be channelled into decarbonized activities; only through public vigilance and honest, fact-based communication can we shape our collective aspirations.
Let's lift all the boats with the tide and avoid letting many sink.