TI Fluid Systems enhances e-mobility in the Far East
TI Fluid Systems is expanding its e-Mobility Innovation Center network by establishing new facilities in Japan and South Korea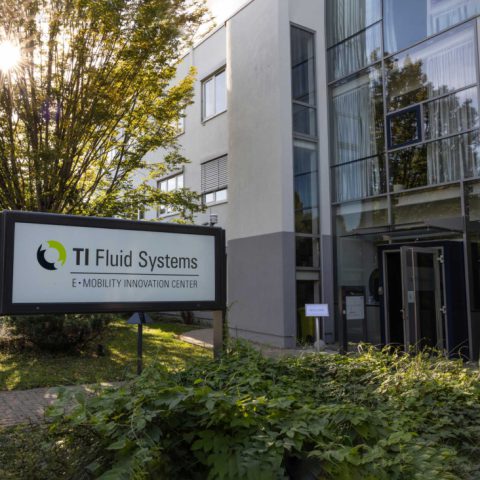 TI Fluid Systems ' decision to open two new e-mobility Innovation Centers (eMICs) in Nagoya, Japan, in close proximity to its customers' technical centres and the Shinkansen high-speed railway. Set across 1,900m2, the eMIC features a state-of-the-art virtual reality system, 3D printing capabilities and an impressive high-resolution digitalised visualisation. The British company will also establish a facility in Incheon, South Korea, strategically located in Incheon, in close proximity to its customers' technical centers and the international airport.
In Japan and Korea e-mobility is going to be promoted also by TI Fluid Systems
TI Fluid Systems shows its commitment to advancing the development of thermal management solutions for electric vehicles (EVs) in Asia. These centers will play a crucial role in fast-tracking the progress of EV technology and supporting the growing demand for electric vehicles in the region. By establishing these eMICs, TI Fluid Systems will be able to work closely with its customers in Japan and South Korea, enabling better collaboration and understanding of the specific needs and requirements of the Asian market. This proximity will facilitate the development of tailored thermal management solutions that address the unique challenges faced by EVs in these regions, such as extreme weather conditions and driving patterns. The eMICs will likely serve as hubs for research, development, and innovation, bringing together experts and engineers to work on cutting-edge technologies and solutions. This collaborative approach will help accelerate the development of efficient thermal management systems for electric vehicles, contributing to the overall advancement of the e-mobility industry.
A planned strategy
Following TI Fluid Systems' first eMIC, which opened in Rastatt, Germany last year, the new facilities bring together six core competencies: virtual engineering, designing, processing, prototyping, product testing, and vehicle testing. This empowers engineers in the region to design, develop, simulate and visualize thermal management solutions at vehicle, module and component level.
Hans Dieltjens, President and CEO of TI Fluid Systems, said, "The opening of these new facilities in South Korea and Japan represents an important milestone in the development of our e-Mobility Innovation Center network. Vehicle manufacturers in these markets are playing a leading role in defining the next generation of EVs globally. Working more collaboratively to tackle the thermal management challenges they face will have a profound impact on manufacturers' development rate and vehicle performance."