WAE at Battery Show Europe 2023
WAE Technologies to launch new structural battery pack at the Battery Show Europe 2023 in Stuggart, Germany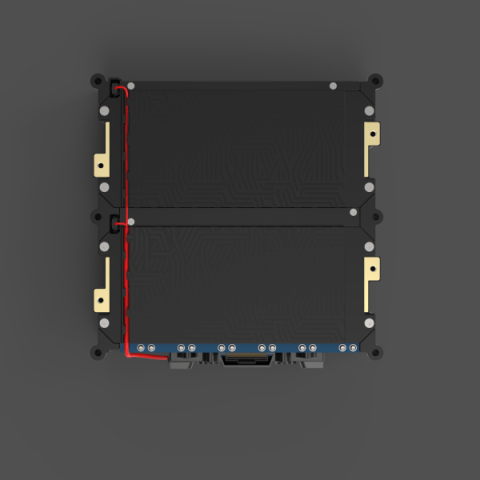 WAE is enthusiastically attending the Battery Show Europe 2023.  At Messe Stuttgart, in Germany, the company unveiled new Cell2Pack demonstrator, showcasing the future of structural battery design for niche market and low volume applications in the automotive sector.
WAE Technologies to launch battery pack @ Battery Show Europe
Cell2Pack is a specific battery design for the automotive niche market and low volume applications of under 10,000 vehicles per annum. The cells are integrated directly into the battery pack without the need for individual module enclosures, therefore increasing volumetric energy density and improving vehicle range within a given package. To achieve this highly integrated solution, the cells become a load-bearing element and provide a load path directly through the battery pack from base-to-lid, and onwards into the vehicle body.

The Cell2Pack system incorporates a number of advanced technical features in order to provide an optimum battery design with maximum capability including:
Large Format Cylindrical Cells: market trends show that there's now a move towards larger format cylindrical 46xx cells offering higher power and energy density, as well as increased fast charging capability due to reduce internal resistance.
 
Inflatable Side Cooling: Flexible and inflatable side cooling ribbons offer double-sided cooling to the cells. The adaptive flexible shape ensures close contact with the cells without the need for gap fillers or thermal interface material, therefore improving heat transfer from the cells to the coolant. Manufacturing is also simplified with no need to attach the cooling ribbons to the cells.
 
Bent Extruded Case: One continuous 3D bent extrusion forms three sides of the battery case with a clip fit panel base. This design enables the package length and width to the scaled to the customer requirements without the need for high-cost tooling changes, ideal for low volumes.
Craig Wilson, CEO
Craig Wilson, WAE Technologies CEO, said: "We are proud to be exhibiting at this year's Battery Show Europe, in Stuttgart. As the largest event in the advanced battery manufacturing and technology industry, it's the perfect place for us to be showcasing the very best of WAE's innovations in cutting-edge electrification. With Cell2Pack we have an advanced new structural battery design that has huge positive implications for the low-volume automotive sector, while with our new Elysia battery intelligence offering we are bringing game-changing battery software to the mass market."
Who is Elysia?
Elysia is a battery intelligence offering from WAE, bringing the very latest in battery software to the mass automotive and e-mobility market. Drawing on more than a decade of high-performance battery expertise from WAE – which has designed, developed, and manufactured the world's most advanced batteries for multiple sectors, from global electric motorsport programmes to electric hypercars and mining trucks – Elysia brings game-changing insight to the burgeoning global electric vehicle space.