Cummins brings the power of choice to trucking
The USA-headquartered power systems manufacturer is working hard to shape the future of powertrain technology, with the broadest range of options. The company's intense participation in IAA Transportation in September allowed us to better understand what they have in mind. A broad and diverse portfolio.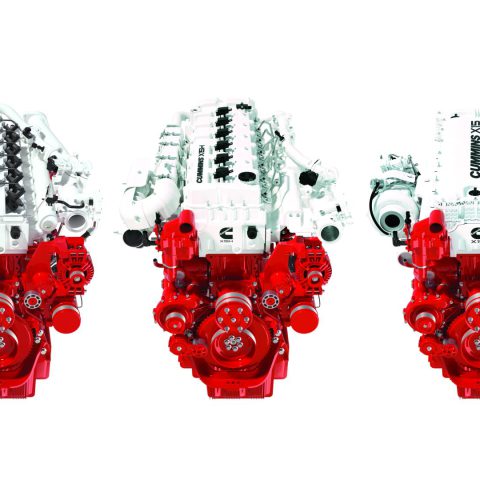 We've heard the words 'no-one-size-fits-all'. Nevertheless, when Cummins unveils its own idea for the powertrain of tomorrow's low- and zero-emission trucks, it's absolutely worth listening, and the aforementioned concept truly reflects their approach. The USA-headquartered power systems manufacturer is working hard to shape the future of powertrain technology, with the broadest range of options. The company's intense participation in IAA Transportation in September allowed us to better understand what they have in mind.
How Cummins sees truck powertrain development
Cummins is clear in its approach to driving industry decarbonisation. Through its Destination Zero strategy, and 'dual path approach' the company will continue to advance its internal combustion engine technology with further improvements in efficiency, as well as compatibility with cleaner fuels like hydrogen, biodiesel and hydrotreated vegetable oil (HVO). Simultaneously, Cummins continues to develop zero-emissions solutions like hydrogen fuel cell and battery technology to drive advancements in capability, lower costs and boost development of supporting infrastructure.
"We have to act now. Carbon once emitted to the atmosphere can't be taken back and we can make the greatest impact by focusing on a dual path approach. Our estimated impact of doing just that is an additional 1.4 gigatons of cumulative carbon reduction – the equivalent of removing all trucks from the road for three years"

Jennifer Rumsey, Cummins President and CEO
Working to reduce emissions now
Cummins' fuel agnostic platform with advanced diesel, hydrogen and natural gas variants brings immediate ultra-low and zero carbon fuel capability. This is particularly important for truck manufacturers who want to accelerate their decarbonization journey, by using the benefit of proven engine technology and retaining existing drivelines. 
"With Cummins all-new X Series platform, we are taking the internal combustion engine to a next generation level, capable of meeting future ultra-low emission standards together with a low-to-zero carbon fuel capability to help put fleets on a lower cost path to decarbonisation", stated Alison Trueblood, Cummins Executive Director – On-highway Business Europe.
The fuel-agnostic architecture of the 15-litre X Series shown at IAA Transportation utilises a common base engine with cylinder heads and fuel systems specifically tailored for each fuel type. Carbon reduction and even elimination is possible across each fuel. The X15H engine uses carbon-free hydrogen, while the use of biogas in the X15N can reduce carbon emissions by up to 90 percent. Even the advanced diesel engine can support carbon reduction through the use of sustainable HVO or B100 biodiesel. With ratings up to 650 hp (485 kW) it brings to the table a viable lower-carbon option for demanding heavy haul duty-cycles.
What about hydrogen?
As for hydrogen, Cummins has delivered a targeted acquisition campaign, thus gaining expertise in green hydrogen production through fuel-cell manufacturer and hydrogen production expert Hydrogenics, as well as in storage through its joint venture with NPROXX.
Hydrogen-powered ICEs are the new frontier of extremely low-emission internal combustion. At IAA Transportation, Cummins' hydrogen ICE powered proof-of-concept truck developed by Cummins demonstrated the technology's viability with no impact on range, pay-load or cargo carrying capacity (we discussed this in this interview with experts from Cummins).
As the 'no-one-size-fits-all' concept seems to be a must in tomorrow's transport industry, Cummins is not leaving fuel cell or battery technology behind. At IAA Transportation, we could see the company's fourth generation fuel cell engine for heavy-duty trucks and buses. Available in 135 kW single and 270 kW dual modules, Cummins is already collaborating with Scania in Europe and Daimler Trucks North America to develop and integrate these next-generation fuel cell engines into demonstrator vehicles.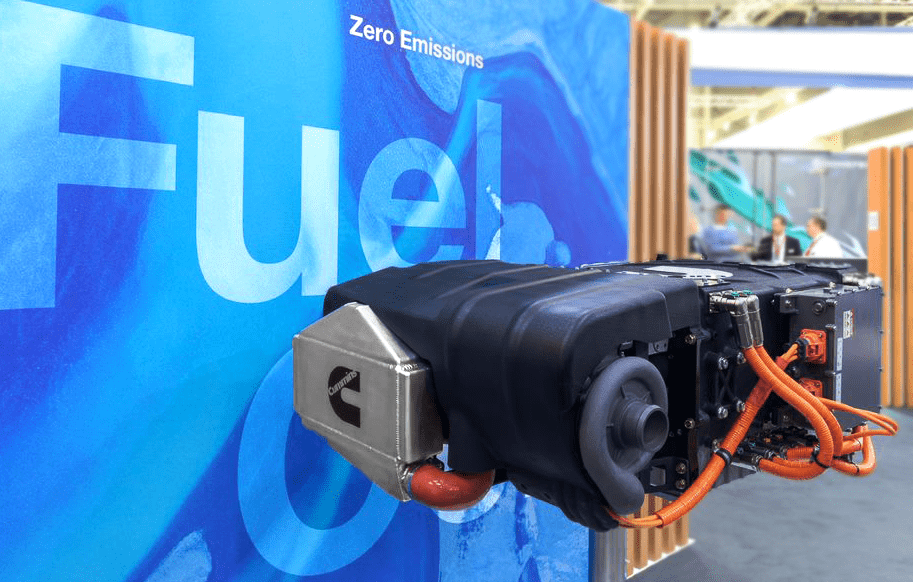 Battery electric technology
Cummins also revealed a new Lithium Iron Phosphate (LFP) battery. LFP is a proven battery chemistry developed without the use of nickel and cobalt, making it more affordable and sustainable. With faster charging, high power and a 10 percent longer life expectancy, Cummins LFP batteries are designed to meet the demands of continuous operation and have a lower total cost of ownership.
The integration of Meritor products and solutions
Cummins also made clear that the recent acquisition of Meritor is crucial for its business strategy. Meritor's 17xe ePowertrain (similar to the one chosen by Volta Trucks to equip its Volta Zero electric truck) and Meritor's Power Control and Accessory System (PCAS) were displayed on Cummins' booth for the first time at IAA. 
Through its acquisition of Meritor, Cummins is expanding its technical capabilities across the powertrain and related sub-systems. Adding Meritor's powertrain products and EV integration expertise to Cummins' complementary capabilities and customer knowledge creates the opportunity to drive technology development, regardless of power choice.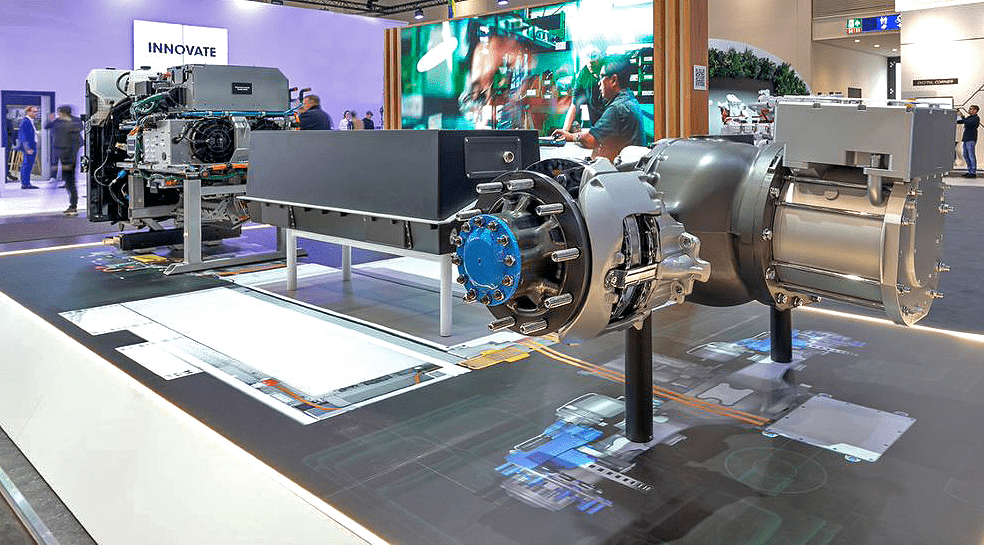 "We are in a unique position to do something no one else can do in helping our customers navigate and succeed in the decarbonisation process with a range of technology options optimised to meet the needs of all stakeholders. We will continue to work hand-in-hand with our customers on zero-emissions solutions that further our shared goal of lessening our impact on the planet", concluded Jennifer Rumsey, President and CEO at Cummins.