Double 'h' Koenigsegg Gemera: hybrid hypercar
The state of the art of hybrid technology: Koenigsegg Gemera Koenigsegg Gemera. During the month of May we will accompany you with this Swedish hypercar. A concentrate of technology that we will tell you in episodes and that you can find, in reduced form, on the next issue of Diesel International, available from next week […]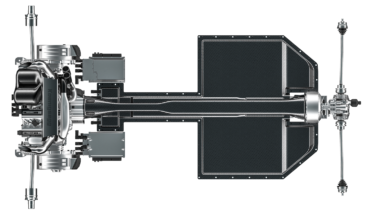 The state of the art of hybrid technology: Koenigsegg Gemera
Koenigsegg Gemera. During the month of May we will accompany you with this Swedish hypercar. A concentrate of technology that we will tell you in episodes and that you can find, in reduced form, on the next issue of Diesel International, available from next week on our website (here a simple 'taste' of 48V passenger car technology).
eTECHNOLOGY FOR eCARS? BORGWARNER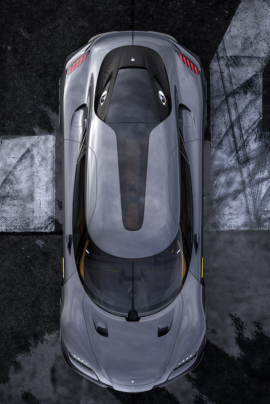 We're not talking about 1,245 kW of power or about 3,500 Nm of torque at standstill or the ability to shoot from 0 to 100 km/h in just 1.9 seconds (pretty much the same time it took you to get to read the word 'power'). No, we are amazed by the ability of a small Swedish company to reinvent everything present in a car until now. Starting with the gearbox. Gone. What do you mean? Away, it's gone. In its place, a sophisticated direct transmission.
Sustainable luxury
Same fate for all the stuff usually in engines move the valves. Nothing is left: chains, belts, camshafts. All this to create the most exclusive, performing and sustainable four-seater sports car there has ever been. What's more,  we're talking about a real full-hybrid vehicle. Chassis is a carbon fiber monocoque with an incredible torsional stiffness of 40KNm per degree. So, the suspension can be of a softness unheard of in a vehicle with this performance while ensuring unparalleled riding precision. IEC is an incredible two-liter dry-sump lubrication three-cylinder called the Tiny Friendly Giant (TFG for friends). Its mass of only 70kg makes it a record-breaking performer for mass/power ratio. Kilowatts are 440 at 7,500 rpm (but you can pull it up to 8,500) with 600Nm of constant torque between 2,000 and 7,000 rpm. The engine is rear-mounted midship and powers the front axle with the aid of a 294kW and 500Nm E-motor. The distribution system, called Free Valve Engine, is exciting, as it's able to vary the opening and closing of each valve continuously in an independent way from each other. For example, under standard loading conditions, the engine runs according to a Miller cycle (widely used in many Japanese hybrids). So fuel consumption is about 15-20% lower than an Otto cycle engine with direct injection and variable timing of the traditional type. The combination of this engine and the Hydracoup Direct Drive torque converter has made it possible to eliminate the classic gearbox, increasing efficiency by 3-5%, and to double torque from standstill up to 3,000 rpm.
1000Nm electric motors
Two 367kW and 1,000Nm electric motors, one for each rear wheel but mounted midship to reduce unsprung masses complete the driveline. Koenigsegg Engine Control Module (KECM) oversees the power distribution between the IEC and electric motors, ensuring both extraordinary performance (starting from standstill you reach 1.49g) and excellent road holding, thanks to torque vectoring on all four wheels, which are also all steering. Torque at a standstill is incredible but 1,600Nm still available at 350km/h are even more astonishing, ensuring nomination for the world record on 0-400km/h. In typical operation, all the electric motors work in tune with the IEC, which can take advantage of the efficiency benefits of the Miller cycle. In purely electric operation, the front axle is released